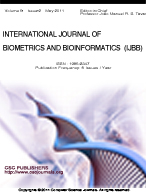 International Journal of Biometrics and Bioinformatics (IJBB)
Published -
Bi-Monthly
| Established -
2007
| Year of Publication -
2018
Published by
CSC Journals, Kuala Lumpur Malaysia.

EDITORIAL BOARD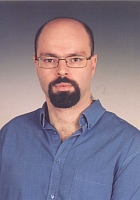 Dr. Pedro Martins
Faculdade de Engenharia da Universidade do Porto (FEUP) - Portugal
Contact Details
Email - palsm@fe.up.pt
IDMEC-Polo FEUP: Campus da FEUP Rua Dr. Roberto Frias, 404 4200-465 Porto Portugal
Portugal
ABOUT Dr. Pedro Martins
Pedro Sousa Martins obtained his PhD in 2010 from the Faculty of Engineering, University of Porto, in the area of Biomechanics, more precisely in - Experimental and numerical studies of soft biological tissues. His main research domains are: -Development of mechanical models: Hyperelastic, viscoelastic and damage for fibered biological soft tissues. -Mechanical testing of Biomaterials and biological soft tissues (Mainly human soft tissues) -Women pelvic Floor: Disease induced changes on the mechanical properties of pelvic tissues. -Women breast: Mechanical properties of breast skin, ligaments and mammary tissue. -Male urethral-sphincter mechanisms: Mechanical properties of the urinary sphincter and urethra; urinary continence related problems. -Optimization Algorithms: applied to inverse problems in biomechanics. -Digital image processing and analysis: Applied to the mechanical testing of large deformations, specially hyperelastic materials. -Mechanical properties of polymeric concrete - thermal fatigue effects. -Numerical simulation of composite structures (b beams and plates) using RBFs (Radial Basis Functions) He has authored 25 research papers in international peer-reviewed journals with a H-index of 7, corresponding to 288 citations (Scopus database). He as 55 publications in proceedings of International Scientific Meetings and 32 publications in proceedings of National Scientific Meetings.