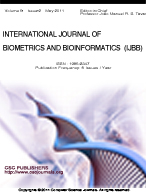 International Journal of Biometrics and Bioinformatics (IJBB)
Published -
Bi-Monthly
| Established -
2007
| Year of Publication -
2018
Published by
CSC Journals, Kuala Lumpur Malaysia.

EDITORIAL BOARD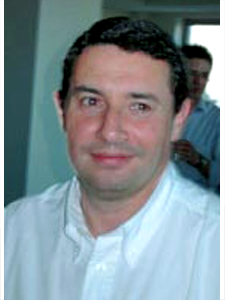 Associate Professor Renato Natal Jorge
University of Porto - Portugal
Contact Details
Email - rnatal@fe.up.pt
Faculdade de Engenharia Rua Dr Roberto Frias 4200-465 Porto Portugal
Portugal
ABOUT Associate Professor Renato Natal Jorge
RM Natal Jorge is graduated in Mechanical Engineering from the University of Porto (UP – www.up.pt), Portugal, since 1987. In 1991, he obtained the Master degree in Structural Mechanics, also at University of Porto. In 1999, he obtained the PhD degree in Mechanical Engineering from the same University. Since 2007, he is the Director of the Design and Experimental Validation Research Unit of the Institute of Mechanical Engineering (IDMEC). Furthermore, also since 2008, he has been Associate Professor of the Department of Mechanical Engineering (DEMec) of the Faculty of Engineering of University of Porto (FEUP – www.fe.up.pt). His main research areas include Computational Mechanics, Biomedical Engineering, Biomechanics and Mechanobiology. He has been supervisor and co-supervisor of several Master and PhD Thesis. He is co-author of more than 50 papers in international journals and he collaborates in more than 200 papers in international conferences. He is co-editor of four international books and guest-editor of several special issues of international journals. He has been evolved in several projects, both as researcher and as scientific coordinator. Additionally, he has been serving as a reviewer of several international journals, such as the Journal of Biomechanics, Annals of Biomedical Engineering, International Journal for Numerical Methods in Engineering, Computer Methods in Applied Mechanics and Engineering, Finite Elements in Analysis and Design, International Journal of Urogynaecology, Computer Methods in Biomechanics and Biomedical Engineering, International Journal of Advanced Manufacturing Technology, International Journal of Mechanical Science, Strain: An International Journal for Experimental Mechanics, Journal of Mechanics of Materials and Structures, Journal of Structural Engineering – ASCE Journal, International Journal of Mechanics and Materials in Design, Journal of Sandwich Structures and Materials, International Journal of Matehematics and Mathematical Sciences, Composite Structures, Thin Wall Structures.