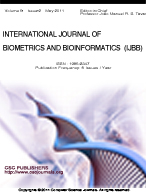 International Journal of Biometrics and Bioinformatics (IJBB)
Published -
Bi-Monthly
| Established -
2007
| Year of Publication -
2018
Published by
CSC Journals, Kuala Lumpur Malaysia.

EDITORIAL BOARD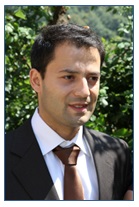 Professor Rui Fonseca-Pinto
Polythecnic Institute of Leiria - Portugal
Contact Details
Email - rui.pinto@ipleiria.pt
Campus 2, Morro do Lena- Alto do Vieiro Apartado 4163|2411-901 Leiria, Portugal
Portugal
ABOUT Professor Rui Fonseca-Pinto
Professor Rui Fonseca-Pinto is graduated in Mathematics (1996) and obtained in 2004 a M.Sc. degree in Applied Mathematics (Mathematical-Physics). He as a post degree in Medical Physics and Biophysics (2005) and concludes is PhD in Biomedical Engineering and Biophysics at the University of Lisbon in 2010. In 2013 he also concluded a degree in Medicine (1stcycle). Since 2002 he is Professor at the Polytechnic Institute of Leiria, and researcher at the Institute of Telecommunications, at the Multimedia Signal Processing Group (MSP-Lra).
The main research interest are time-frequency analysis methods (wavelets, HHT, …) applied in medical data. In particular he studied methods in Dermoscopy and skin cancer, Autonomic Nervous system assessment and sympathetic mediated diseases, EKG, MEG, and PCG. He is supervisor and (co)supervisor in PhD and MSc thesis.
Professor Rui Fonseca-Pinto handles review of manuscripts that are submitted under the following topics.
Biomedical image processing (segmentation)
Biomedical modelling and computer simulation
E-health
Biomedical image processing (fusion)
Computational structural biology