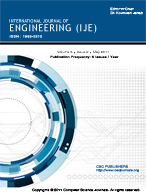 International Journal of Engineering (IJE)
Published -
Bi-Monthly
| Established -
2007
| Year of Publication -
2018
Published by
CSC Journals, Kuala Lumpur Malaysia.

EDITORIAL BOARD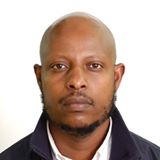 Dr. Kurabachew Simon Duba
Duke University - United States of America
Contact Details
Email - kurabachew.duba@duke.edu
Hunson Hall Box 90287 Durham, NC 27708 USA
United States of America
ABOUT Dr. Kurabachew Simon Duba
Dr. Kurabachew Simon Duba held Ph.D, Environmental Engineering, from University of Trento, Italy, M.Tech, Civil (Environmental) Engineering, from Indian Institute of Technology (IIT)-Roorkee, India and B.Sc, Chemical Engineering, from Bahir Dar University, Ethiopia. Currently he is a postdoctoral research associate at Duke University, USA. Prior to that, he was a lecturer in Ethiopia at Bahir Dar University, Institute of Technology where he taught undergraduate courses in Chemical Engineering. His research interests lie in the application of supercritical fluids (CO2 & water) for the environmental remediation, recycle, recovery & reuse of by-products, water/waste-water treatment, waste to energy and energy integration.
Dr. Kurabachew Simon Duba handles review of manuscripts that are submitted under the following topics.
Chemical Engineering
Environmental Engineering
Education Engineering