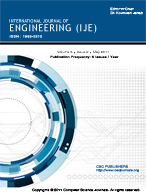 International Journal of Engineering (IJE)
Published -
Bi-Monthly
| Established -
2007
| Year of Publication -
2018
Published by
CSC Journals, Kuala Lumpur Malaysia.

EDITORIAL BOARD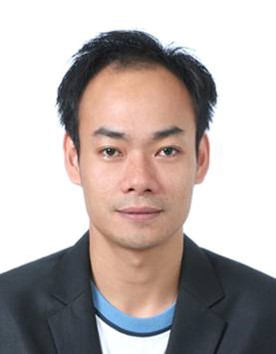 Dr. Nam Nguyen Dang
PetroVietnam University - Vietnam
Contact Details
Email - namnd@pvu.edu.vn
Petroleum Department, PetroVietnam University, 7 floor, PVMTC Building, Cach Mang Thang Tam Street, Long Toan Ward, Ba Ria City, Ba Ria - Vung Tau Province, Vietnam
Vietnam
ABOUT Dr. Nam Nguyen Dang
Dr. Nam received his Ph.D. in Engineering (Advanced Physical Materials Engineering) from Sungkyunkwan University in 2011. He is becoming a materials scientist due to a record of creative innovation which helped him to be the best researcher in 2010 for the Brain Korea 21, a diverse technical background, and research experience in corrosion, corrosion inhibitor, electrochemistry, advanced materials science, and metallurgy fields. Dr. Namís PhD was awarded in February 2011 at a top ranked university (Sungkyunkwan University) in South Korea. An immediate fellowship was appointed him to the Alfred Deakin postdoctoral research fellowship by Deakin University from 2012 to 2014. He is currently a lecturer at the Petroleum Department in the PetroVietnam University Ė Viet Nam. He has more than 10 years of experience in the field of investigation, characterization and evaluation of corrosion, corrosion inhibitors, electrochemistry, advanced materials science and metallurgy. He has published about 50 international journal papers and also applied for patents and international conferences. He has served as an editor member of Springerplus in Springer publisher and International Journal of Metallurgical & Materials Engineering in Graphy Publications. In addition, He has also served as a reviewer in several scientific journals in his major such as Corrosion Science, Journal of Alloy and Compounds, Materials Letters, Journal of Materials Research, Surface and Coatings Technology, Materials Chemistry and Physics, Journal of Industrial and Engineering Chemistry, Australian Journal of Chemistry, et al.
Dr. Nam Nguyen Dang handles review of manuscripts that are submitted under the following topics.
Aerospace Engineering
Chemical Engineering
Electronic Engineering
Engineering Science
Environmental Engineering
Industrial Engineering
Manufacturing Engineering
Materials & Technology Engineering
Mechanical Engineering
Petroleum Engineering