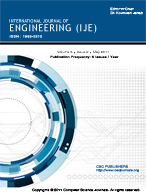 International Journal of Engineering (IJE)
Published -
Bi-Monthly
| Established -
2007
| Year of Publication -
2018
Published by
CSC Journals, Kuala Lumpur Malaysia.

EDITORIAL BOARD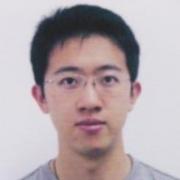 Dr. Jingchao Zhang
University of Nebraska Lincoln - United States of America
Contact Details
Email - zhang@unl.edu
Holland Computing Center 118 Schorr Center Lincoln, NE 68588
United States of America
ABOUT Dr. Jingchao Zhang
Jingchao Zhang received his bachelorís degree in thermal power engineering from Shandong University in 2010 and his PhD degree in mechanical engineering from Iowa State University in 2013. He currently works as an HPC applications specialist at University of Nebraska-Lincoln Holland Computing Center, where he works to promote the use of high performance cyberinfrastructure and a wide variety of research projects requiring high performance and/or high throughput computing, storage, and other cyberinfrastructure.
His research focuses on thermophysical property characterizations of micro/nanoscale materials like graphene, carbon-nanotube, and hexagonal boron-nitride. Classic molecular dynamics (MD) simulations are performed in his studies on phonon thermal transport in micro and nano domains. Other research interests include fluid mechanics, computational fluid dynamics, grid-based and mesh-free numerical methods and general-purpose GPU scientific computing.
Dr. Jingchao Zhang handles review of manuscripts that are submitted under the following topics.
Mechanical Engineering
Materials & Technology Engineering
Chemical Engineering
Fluid Engineering
Optical Engineering