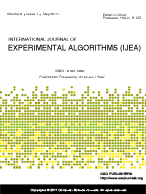 International Journal of Experimental Algorithms (IJEA)
Dursun Delen
(Oklahoma State University - United States of America)
Published -
Bi-Monthly
| Established - | Year of Publication -
2018
Published by
CSC Journals, Kuala Lumpur Malaysia.

EDITORIAL BOARD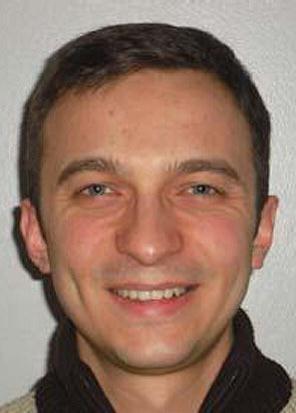 Dr. Asil Oztekin
University of Massachusetts Lowell - United States of America
Contact Details
Email - Asil_Oztekin@uml.edu
Department of Operations & Information Systems Manning School of Business University of Massachusetts Lowell One University Ave. Southwick Hall 201D Lowell, MA 01854 USA
United States of America
ABOUT Dr. Asil Oztekin
Dr. Asil Oztekin is an Assistant Professor of Operations and Information Systems department, Manning School of Business at University of Massachusetts Lowell. He received the B.S. degree from Yildiz Technical University, Istanbul, Turkey, in 2004, and the M.S. degree from Fatih University, Istanbul, Turkey, in 2006, both in industrial engineering. He also completed the Ph.D. degree in the School of Industrial Engineering and Management at Oklahoma State University (OSU), Stillwater, in 2010. Prior to joining UMass Lowell, he worked as a Visiting Assistant Professor in the Department of Statistics at Oklahoma State University. His research interests include human-computer interaction, medical informatics, healthcare engineering, decision analysis, multivariate data analysis, data mining, and quality engineering. His work has been published in leading journals such as Decision Support Systems, International Journal of Production Research, Production Planning & Control, International Journal of Medical Informatics, Artificial Intelligence in Medicine, International Journal of Industrial Ergonomics, and etc. He edited a special issue as a guest editor entitled "Intelligent Computational Techniques in Science, Engineering, and Business" in Expert Systems with Applications journal. Dr. Oztekin is serving as an editorial review board member of the International Journal of Business Analytics. His research in medical decision making has been recently funded by the Advancing Research, Scholarship, and Creative Work Grant at UMass Lowell. He is a member of HIMMS, ASQ, IIE, and INFORMS and was the recipient of the Alpha Pi Mu Outstanding Industrial Engineering and Management Research Assistant Award from OSU in 2009.