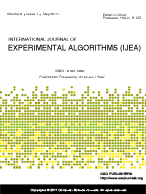 International Journal of Experimental Algorithms (IJEA)
Dursun Delen
(Oklahoma State University - United States of America)
Published -
Bi-Monthly
| Established - | Year of Publication -
2017
Published by
CSC Journals, Kuala Lumpur Malaysia.

EDITORIAL BOARD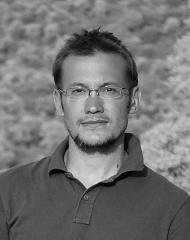 Dr. Doga Gursoy
Graz University of Technology - Austria
Contact Details
Email - guersoy@tugraz.at
Institute of Medical Engineering Graz University of Technology Kronesgasse 5-II A-8010 Graz Austria
Austria
ABOUT Dr. Doga Gursoy
Dr Doga Gursoy is currently working as a University Assistant at Graz Univerity of Technology, Austria. He received the BSc and MSc degrees in electrical and electronics engineering from the Middle East Technical University (METU), Ankara, Turkey, in 2004 and 2007, respectively, and PhD degree in electrical engineering, from the Graz University of Technology, Graz, Austria, in 2010. From 2006 to 2007, he was a Research Assistant in the Department of Electrical and Electronics Engineering, METU. During his PhD, he was a Research Assistant at the Institute of Medical Engineering, Graz University of Technology. During his PhD, he was involved as a researcher in the project "Mathematical Optimization and Application in Biomedical Sciences: Near-Field Techniques for Biomedical Imaging" granted by the Austrian Science Fund (FWF). He has published in various peer reviewed international journals and contributed at numerous conferences. He served as a referee for several Journals including Inverse Problems, Physics in Medicine and Biology, Philosophical Transactions of the Royal Society A and International Journal of Infrared and Millimeter Waves. He was co-founder of the SIAM Student Chapter of Graz and he served as President of the Chapter in 2009. He is a member of IEEE, SIAM, EMBS and OGBMT. His current interests include mathematical and computational aspects of medical imaging, numerical modeling of electromagnetic problems and inverse problems in general.