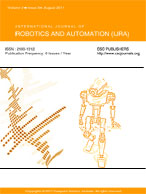 International Journal of Robotics and Automation (IJRA)
Impact Factor -
Published -
Bi-Monthly
| Established - | Year of Publication -
2015
Published by
CSC Journals, Kuala Lumpur Malaysia.

ABOUT IJRA
Robots and Automation are becoming part of people's everyday social lives - and will increasingly become so. In coming years, robots may become caretaking assistants for the elderly or academic tutors for our children, or medical assistants, day care assistants, or psychological counselors. Robots may become our co-workers in factories and offices, or maids in our homes.
International Journal of Robotics and Automation (IJRA), a peer review open access journal aims in providing a platform to researchers, scientists, engineers and practitioners throughout the world to publish the latest achievement, future challenges and exciting applications of intelligent and autonomous robots. IJRA is aiming to push the frontier of robotics into a new dimension, in which motion and intelligence play equally important roles. IJRA scope includes automation control, autonomous robots, household robots and automation, nanotechnology & robotics (nanobots), robot controller, robotic exploration, robotic surgery, robotics programming and robotics technologies.
IJRA widens the scope by combining both the robotics and software development used for industrial automation. The journal focuses on the analysis, new discoveries and innovative ideas and improvements made in the field of robotics. The journal is targeted to be read by researchers, academics, scientists, engineers, technical professionals and policy makers and assist them to disseminate latest information in the field of robotics and automation.
INVITATION FOR OPEN ACCESS PUBLICATIONS
PAPER SUBMISSION
September 30, 2015
AUTHOR NOTIFICATION : October 31, 2015
ISSUE PUBLICATION : November 2015

AUTHOR SERVICES
IJRA provide great services to its authors that ensure efficient and smooth execution of submission, peer-review, publication and all the steps in between that are needed for quality publication. It includes:
Online submission system
Fast Communication
Early View Service
SEO Optimization
Abstracting & Indexing
Refer to IJRA Author Services for more information.
PARTNERSHIPS & COLLABORATIONS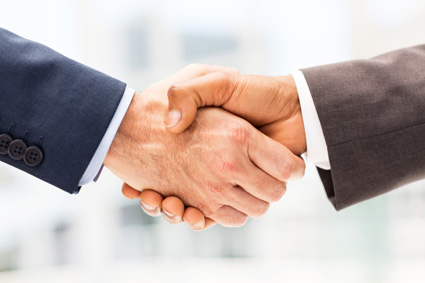 Share your ideas for partnerships and corporate tie-ups at both individual and organizational levels.
Find more in Partnerships & Collaborations from authors, editors, readers to societies, librarians, book sellers and conference organizers.