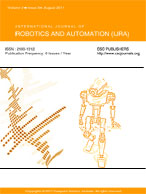 International Journal of Intelligent Systems and Applications in Robotics (IJRA)
Published -
Bi-Monthly
| Established - | Year of Publication -
2018
Published by
CSC Journals, Kuala Lumpur Malaysia.

EDITORIAL BOARD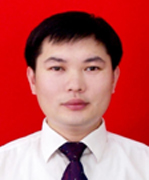 Professor Jinguo Liu
Shenyang Institute of Automation, Chinese Academy of Sciences - China
Contact Details
Email - liujinguo@sia.cn
Nanta Street 114#, 110016 Shenyang, Liaoning Province, P.R.China
China
ABOUT Professor Jinguo Liu
Professor Jinguo Liu received his Ph.D. degrees in Mechatronics from Shenyang Institute of Automation (SIA), Chinese Academy of Sciences (CAS) in 2007.Since January 2011, he has been a Full Professor with SIA, CAS. He is also holding the Assistant Director position of State Key Laboratory of Robotics from 2008 and the Associate Director position of Center for Space Automation Technologies & Systems from 2015.His research interests include reconfigurable modular robot, search and rescue robot, space robot, and bio-inspired robotics.
He has authored/coauthored three books, over eighty papers and thirty five patents in above areas. He was awarded the T. J. TARN Best Paper Award in Robotics from 2005 IEEE International Conference on Robotics and Biomimetics, the Best Paper Award of the Chinese Mechanical Engineering Society in 2007, and the Best Paper Nomination Award from 2008 International Symposium on Intelligent Unmanned Systems. He is a member of the IEEE, IEEE Technical Committee on Safety, Security, and Rescue Robotics, IEEE Technical Committee on Marine Robotics, and the Senior Member of Chinese Mechanical Engineering Society.
Professor Jinguo Liu handles review of manuscripts that are submitted under the following topics.
Automated Tactile Sensing & Display
Automation Control
Automation Engineering
Autonomous Robots
Robot Structure and Workspace
Robotic Exploration
Unmanned (Robotic) Vehicles