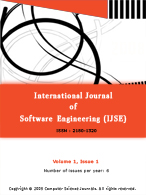 International Journal of Software Engineering (IJSE)
Published -
Bi-Monthly
| Established - | Year of Publication -
2020
SUBMISSION
November 30, 2020

NOTIFICATION
December 31, 2020

PUBLICATION
January 31, 2021

ABSTRACTING & INDEXING

Google Scholar
Academic Index
CiteSeerX
refSeek
TechRepublic
FIND MORE
| | |
| --- | --- |
| | OPEN ACCESS LIBRARY |
IJSE - Editorial Board Member (EBM)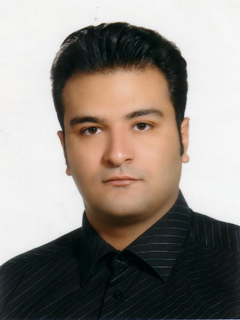 Dr. Seyed Reza Shahamiri
The University of Auckland - New Zealand
Contact Details
Email - rshahamiri@gmail.com
3 Grafton Road, Auckland CBD, Auckland 1010
New Zealand
About Dr. Seyed Reza Shahamiri
Reza Shahamiri holds a PhD in Computer Science from Universiti Teknologi Malaysia, MSc and BSc in Software Engineering. After his PhD graduation in 2011, he completed a postdoc fellowship with University of Malaya's department of Software Engineering, then he joined them as a senior lecturer in software engineering until 2014. He has been a senior lecturer in software development with the School of Digital Technologies, Manukau Institute of Technology ever since. He is a certified software tester as well.
One of the aspects of his research deals with designing intelligent software solutions that apply deep learning algorithms in assistive technologies in which he has been trying to utilize deep neural networks (DNNs) to enable people who suffer from speech disabilities to use computers and digital devices as their preferred communication channel. Another aspect of his research deals with large memory and computation footprint associated with deep learning algorithms that limits the applications of intelligent software solutions that employ DNN engines. In this respect he proposed a novel ensemble active learning approach that is capable of dealing with such issues and ultimately may reduce runtime complexity of intelligent software solutions. He has been experimenting with this approach and measuring its practicality in different areas of software engineering and intelligent software. Finally, unit test automation is another area that he has been studying. In summary, his research tries to answer the following questions:
1. How deep learning algorithms can be utilized to design assistive technologies software solutions to enable people with disabilities using computer systems and digital devices?
2. How the performance of software solutions that employ DNNs can be optimized by minimizing deep learning algorithms' memory and computation footprint?
3. How software testing productivity can be increased using intelligent unit testing frameworks?
He has published and presented multiple articles in top ranked and niche computer science journals, conferences, etc. including several journal papers indexed by Web of Science that are ranked Q1 in different computer science categories such as software and artificial intelligence. He served as reviewer with multiple top quality international journals and has been on several technical committees and programme committees of national and international conferences and symposiums.
Dr. Seyed Reza Shahamiri handles review of manuscripts that are submitted under the following topics.
Iterative Model
Object-Oriented Systems
SDLC
Software Engineering Methods and Practices
Test Driven Development
Architecting an OO System for Size Clarity Reuse