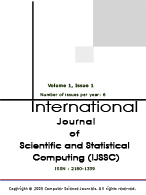 International Journal of Scientific and Statistical Computing (IJSSC)
Published -
Bi-Monthly
| Established - | Year of Publication -
2020
SUBMISSION
Septembet 30, 2020

NOTIFICATION
October 31, 2020

PUBLICATION
November 30, 2020

ABSTRACTING & INDEXING

Google Scholar
Semantic Scholar
Academic Index
CiteSeerX
BibSonomy
FIND MORE
| | |
| --- | --- |
| | OPEN ACCESS LIBRARY |
IJSSC EDITORIAL BOARD MEMBER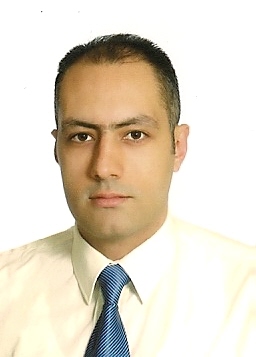 Dr. Cagdas Hakan Aladag
Hacettepe University - Turkey
Contact Details
Email - aladag@hacettepe.edu.tr
Hacettepe University, Faculty of Science, Department of Statistics, Beytepe, 06800, Ankara, Turkey.
Turkey
ABOUT Dr. Cagdas Hakan Aladag
Dr. Cagdas Hakan Aladag was born in Ankara, Turkey, in 1978. He is lecturer in Department of Statistics at Hacettepe University. He also received his B.A. and M.A. in Statistics from Hacettepe University. Aladag has been teaching full-time at Hacettepe University, generally teaching operation research, computer programming, statistics and soft computing methods courses. He has also given seminars in different universities in Turkey. His main interest fields are time series forecasting, artificial neural networks, fuzzy time series, and heuristic algorithms. With a continuous academic involvement; Aladag is currently a Lecturer in the Faculty of Science at Hacettepe University. Dr. Cagdas Hakan Aladag is an expert in heuristic algorithms and soft computing methods with special emphasis on time series forecasting. He has many publications including refereed journal papers, book chapters and books in these and related fields. He has also many international conference presentations. In the literature, Aladag has proposed various advanced forecasting techniques, which are based on heuristic algorithms, computational methods and fuzzy logic, to solve different forecasting problem from different application areas. He has served as a member of the board of directors of Fuzzy Systems Association and of Hacettepe University Traffic and Road Safety Training and Research Center. Aladag has also fellowships in several societies including Operational Research Society, The International Institute of Forecasters, and The Turkish Statistical Association. In addition, Aladag has served as referee for many international journals.