Full Text Available

(173.88KB)

Publications from CSC-OpenAccess Library are being accessed from over 74 countries worldwide.
EXPLORE PUBLICATIONS BY COUNTRIES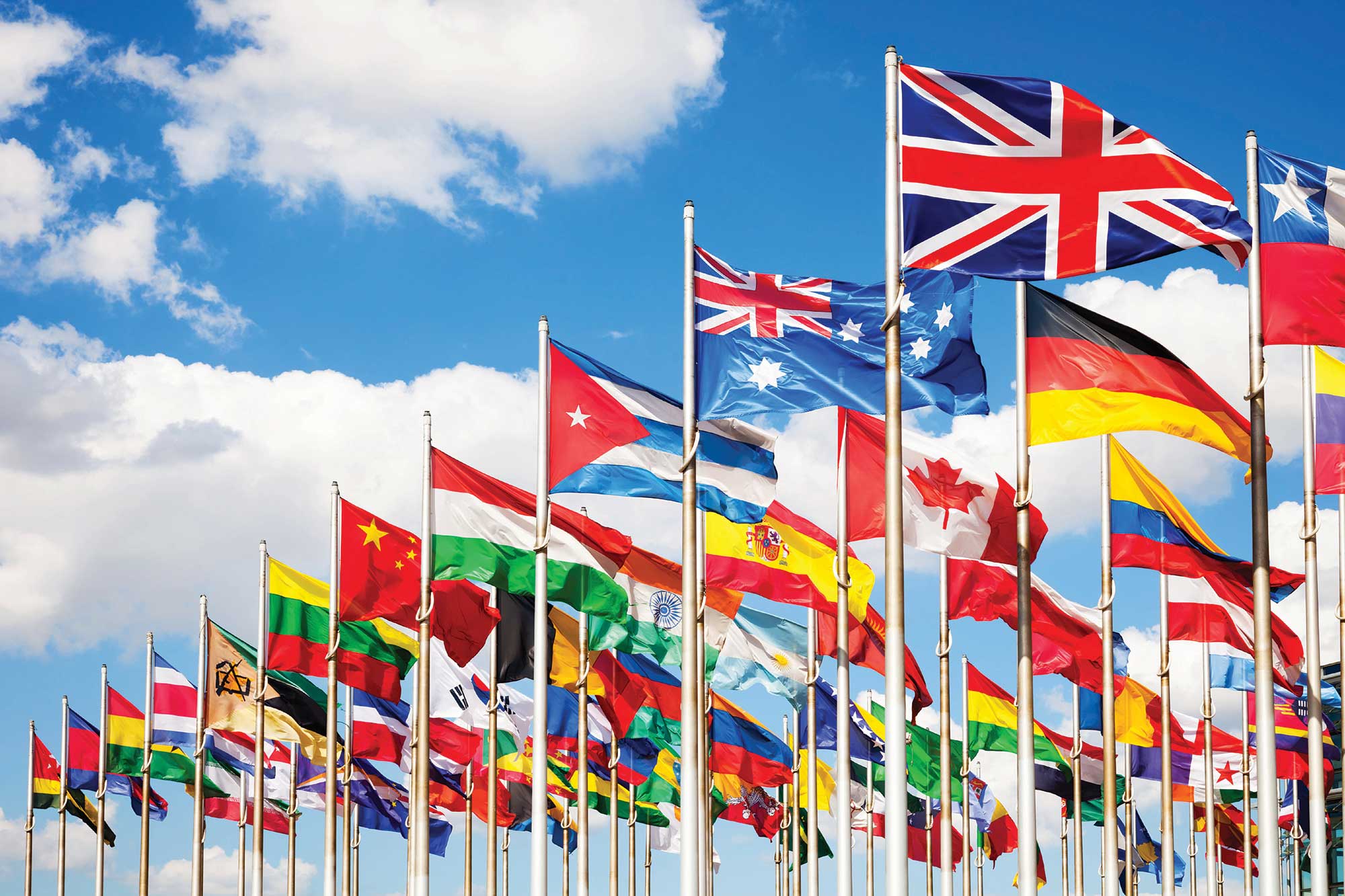 Determination Inventory Level for Aircraft Spare Parts Using Continuous Review Model
Azizah Aisyati, Wakhid Ahmad Jauhari, Cucuk Nur Rosyidi
Pages -
1 - 12
| Revised -
15-01-2013
| Published -
28-02-2013
MORE INFORMATION
KEYWORDS
Inventory, Continuous Review, Order Quantity, Reorder Point, ABC Classification System
ABSTRACT
In this paper, we determine ordering quantity and reorder point for aircraft consumable spare parts. We use continuous review model to propose a spare part inventory policy that can be used in a aircraft maintenance company in Indonesia. We employ ABC classification system to categorize the spare parts based on their dollar contribution. We focus our research on managing the inventory level for spare parts on class A and B which commonly known as important classes. The result from the research indicates that the continuous review policy gives a significant amount of saving compared to an existing policy used by the company.
CITED BY
(6)

| | |
| --- | --- |
| 1 | Aisyati, A., Jauhari, W. A., & Rosyidi, C. N. (2015). Developing Inventory Policy for Aircraft Spare Parts using Periodic Review Model. Industrial Engineering Letters, 5(3), 15-22. |
| | |
| 2 | Kontrec, N. Z., Milovanovic, G. V., Panic, S. R., & Miloševic, H. (2015). A Reliability-Based Approach to Nonrepairable Spare Part Forecasting in Aircraft Maintenance System. Mathematical Problems in Engineering, 2015. |
| | |
| 3 | Meriastuti-Ginting, J. J. Fuzzy Continuous Review Inventory Model using ABC Multi-Criteria Classification Approach: A Single Case Study. |
| | |
| 4 | Jonny, J. (2014). optimasi persediaan sparepart pada pt xyz menggunakan teknik spare part quantity determination. Industrial and Systems Engineering Assessment Journal (INASEA), 15(1). |
| | |
| 5 | Aisyati, A., Jauhari, W. A., & Rosyidi, C. N. (2014). Periodic Review Model for Determining Inventory Policy for Aircraft Consumable Spare Parts. |
| | |
| 6 | Ghorbel, N., Addouche, S. A., EL-MHAMEDI, A., & Boujelbene, Y. (2014, December). Replenishment policies in static and dynamic spare parts inventory control: A survey. In International Journal of Engineering Development and Research (Vol. 2, No. 4 (Dec 2014)). IJEDR. |
| | |
| | |
| --- | --- |
| 1 | Google Scholar |
| | |
| 2 | CiteSeerX |
| | |
| 3 | refSeek |
| | |
| 4 | Scribd |
| | |
| 5 | SlideShare |
| | |
| 6 | PdfSR |
| | |
| | |
| --- | --- |
| 1 | Croston, J.D. "Forecasting and stock control for intermittent demands". Operational Research Quarterly, Vol. 42(3), pp. 289–303.1972. |
| | |
| 2 | Kaldchschmidt, M., Zotteri, G., and Verganti, R. "Inventory management in a multi-echelon spare parts supply chain", International Journal of Production Economics, Vol. 81, pp. 397-413. 2003. |
| | |
| 3 | Syntetos, A.A. and Boylan, J.E. "On the bias of intermittent demand estimates". International Journal of Production Economics, Vol. 71, pp.457–466. 2001. |
| | |
| 4 | Syntetos, A.A. and Boylan, J.E. "The accuracy of intermittent demand estimates".International Journal of Forecasting, Vol. 21, pp. 303–314. 2005. |
| | |
| 5 | Syntetos, A.A. and Boylan, J.E. "On the stock control performance of intermittent demand estimators". International Journal of Production Economics, Vol. 103, pp. 36–47. 2006. |
| | |
| 6 | Strijbosch, L.W.G., Heuts, R.M.J. and Schoot, E.H.M. "Improved Spare Parts Inventory Management: A Case Study," Discussion Paper 1998-135, Tilburg University, Center for Economic Research. 1998. |
| | |
| 7 | Teunter R. and Sani B. "Calculating order-up-to levels for products with intermittent demand",International Journal of Production Economics, Vol. 118, pp. 82–86.2009. |
| | |
| 8 | Chang P.L., Chou Y.C. and Huang M.G. "A r,r,Q inventory model for spare parts involving equipment criticality", International Journal of Production Economics, Vol.97, pp. 66–74.2005. |
| | |
| 9 | Porras E. and Dekker R. "An inventory control system for spare parts at a refinery: An empirical comparison of different re-order point methods", European Journal of Operational Research, Vol. 184, pp. 101–132. 2008. |
| | |
| 10 | Smidt-Destombes, K.S., Van Der Heijden, M.C. and Van Harten, "A. Joint optimisation of spare part inventory, maintenance frequency and repair capacity for k-out of N system",International Journal of Production Economics, Vol. 118, pp. 260-268.2009. |
| | |
| 11 | Kilpi, J., Toyli, J. And Vepsalainen, A. "Cooperative strategies for the availability service of repairable aircraft components", International Journal of Production Economics, Vol 117, pp.360-370. 2009. |
| | |
| 12 | Wong, H., Van Oudheusden, D. And Cattrysse, D. "Cost allocation in spare parts inventory pooling", Transportation Research Part E, Vol. 43, pp. 370-386. 2007. |
| | |
| 13 | Silver, E.A., Pyke, D.F., and Peterson, R. Inventory Management and Production Planning and Scheduling. New York : John Willey & Sons. 1998. |
| | |
| 14 | Tersine, R.J. Principles of Inventory and Material Management. New Jersey : Prentice Hall,1994 |
| | |
| 15 | Chu C.W., Liang G.S., Liao C.T."Controlling inventory by combining ABC analysis and fuzzy classification", Computers & Industrial Engineering, Vol. 55, pp. 841–851. 2008. |
| | |
Miss Azizah Aisyati
Department of Industrial Engineering Sebelas Maret University Jl. Ir Sutami 36A, Surakarta - Indonesia
aisyati@yahoo.com
Mr. Wakhid Ahmad Jauhari
Department of Industrial Engineering Sebelas Maret University Jl. Ir Sutami 36A, Surakarta - Indonesia
Mr. Cucuk Nur Rosyidi
Department of Industrial Engineering Sebelas Maret University Jl. Ir Sutami 36A, Surakarta - Indonesia