Full Text Available

(391.69KB)

Publications from CSC-OpenAccess Library are being accessed from over 74 countries worldwide.
EXPLORE PUBLICATIONS BY COUNTRIES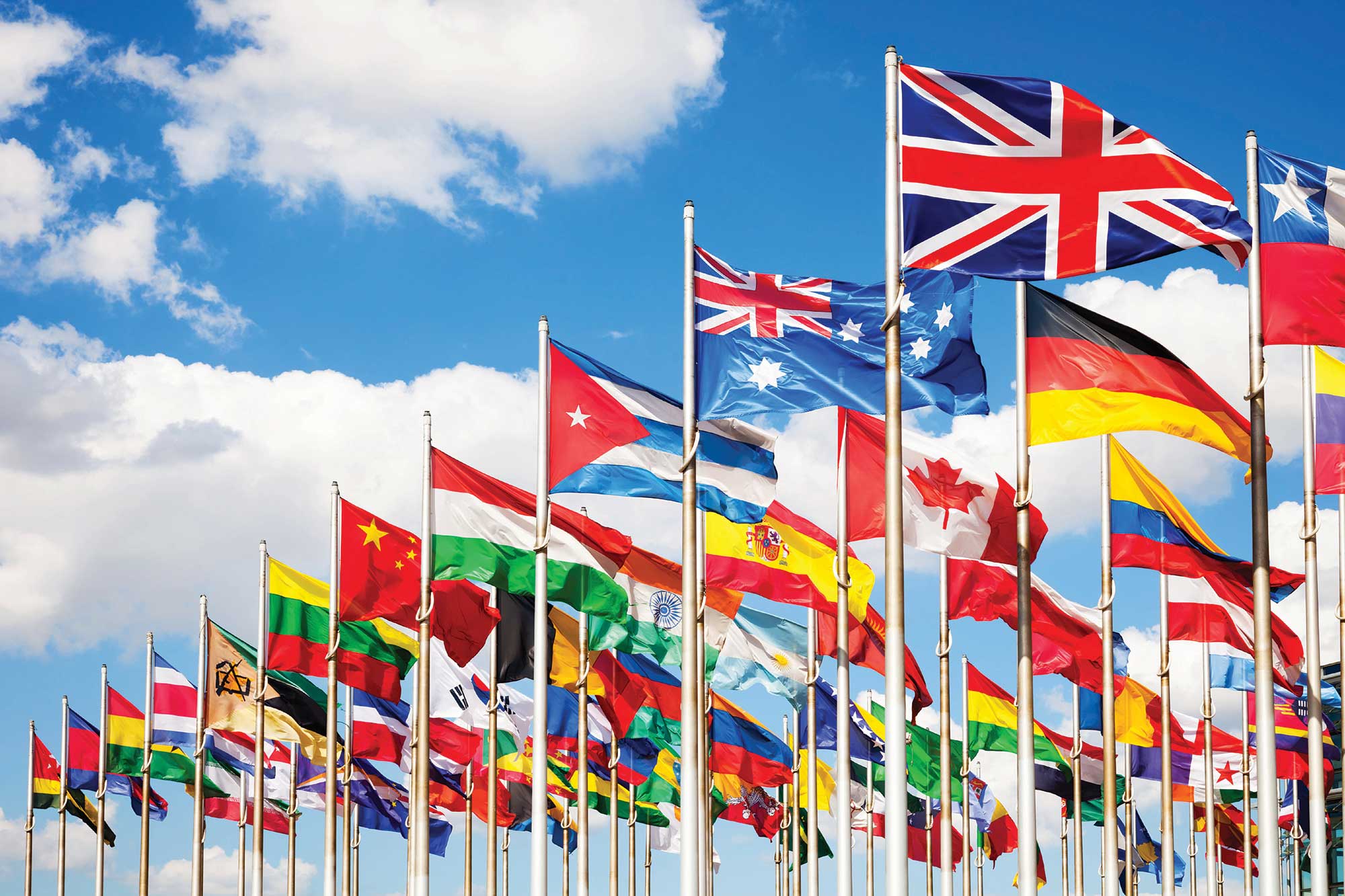 The Impact of Corporate Governance on Improving Overall Performance of the Companies
Najla'a ALHaj
Pages -
13 - 28
| Revised -
28-02-2019
| Published -
01-04-2019
MORE INFORMATION
KEYWORDS
Corporate Governance, Firm Performance, Companies.
ABSTRACT
Corporate governance is recognized as one of the most important implications in building marketplace confidence. The study will assess the level of implementation of corporate governance and level of performance in seven companies from different industries in some countries. We selected seven companies (Audi Bank, Nestlé Group, Dana Gas, Medgulf, Coca Cola, SABIS, Al Baraka Banking Group) which operate in different sectors (Banking, Food and beverages, Energy, Insurance, Education, and Islamic Banking).

The result of the study shows that there is a significant relationship between corporate governance practices and companies' performance. It is expected that the findings of this research paper would contribute to improve understanding about corporate governance practices and their impacts on improving overall performance of the companies.

Results of the study shows that through appropriate application of the standards of corporate governance companies increase profitability, effectiveness and efficiency, improve their credibility, sustainability, transparency, disclosure, reputation, competitiveness and quality in all aspects and enhance management control, risk management, financial management, oversight and relations with key stakeholders such as investors, business partners, employees, customers, etc.

The study recommends that companies should implement corporate governance principles and standards in their strategy and decision making process. They should focus on board of directors, committee structure, risk management, internal audit, external audit, internal control, human capital, sustainability, social responsibility, financial management, disclosure, transparency and the rights of shareholders.
| | |
| --- | --- |
| 1 | BibSonomy |
| | |
| 2 | refSeek |
| | |
| 3 | Doc Player |
| | |
| 4 | Scribd |
| | |
| 5 | SlideShare |
| | |
| | |
| --- | --- |
| 1 | L.D. Parker. "Financial and external reporting research: the broadening corporate governance challenge", Accounting and business research, vol. 37, No. 1. pp. 48, 2007. |
| | |
| 2 | Sir A. Cadbury. Committee on financial aspects of corporate governance (the UK Cadbury Code), London 1992, pp. 14. |
| | |
| 3 | J. Owen, "The failure of HIH Insurance: A corporate collapse and its lessons, common wealth of Australia" HIH Royal Commission report, speech to 13th common wealth Law Conference, 2003, pp.1. |
| | |
| 4 | The institute of directors," The 2017 Good Governance Report, the great governance debate continued", IOD, pp. 7, 2017. |
| | |
| 5 | Organization for Economic cooperation and development OECD, "Principles of corporate governance", 2004, pp. 11. |
| | |
| 6 | Deloitte & NYENRODE "Good governance driving corporate performance?" A meta-analysis of academic research& invitation to engage in the dialogue, 2016, pp. 6. |
| | |
| 7 | I. Todorovic." Impact of corporate governance on performance of companies", Montenegrin journal of Economics Vol. 9, No. 2- special Issue, pp. 47-53, May, 2013. |
| | |
| 8 | M. Khan, M.Hashim, N. Afgan, M. Ullah, "The impact of corporate governance on financial performance of pakistan's cement manufacturing firms", City university research journal, Special Issue: AIC, Malaysia, pp. 14-20, 2017. |
| | |
| 9 | W. Drobetz, A. Schillhofer, H. Zimmermann, "Corporate governance and expected stock returns: Evidence from Germany", working paper, university of Basel 2003. |
| | |
| 10 | M. Hashim. "Change management". International Journal of Academic research in business and social sciences, vol. 3(7), pp. 685, 2013. |
| | |
| 11 | H. Sibanda, K. Sibanda, D. Pooe,), "The impact of corporate governance on firm competitiveness and performance of small and medium enterprises in South Africa: A case of small and medium enterprises in Vanderbijlpark, Acta commercial" Independent Research Journal in the Management Sciences, vol. 17(1), pp. 1-11, 2017. |
| | |
| 12 | E. Ahmed, A. Hamdan "The impact of corporate governance on firms' performance: Evidemce from Bahrain Bourse", International Management review, Vol. 11 No.2, pp. 21, 2015. |
| | |
| 13 | Onakoya, Adegbemi O. Babatunde, Ofoegbbu and D. Ikenna, Fasanya, O. Ismail, corporate governance as correlate for firm performance: A pooled OLS Investigation of selected Nigerian Banks. IUP Journal of corporate governance, vol. 13(1), pp. 155-164, 2014. |
| | |
| 14 | Hani El-chaarani "The impact of corporate governance on the performance of Lebanese Banks", The International journal of business and finance research, vol. 8, number 5, pp. 35-46, 2014. |
| | |
| 15 | S. Danoshana. and T. Ravivathani, "The impact of the corporate governance on firm performance: A study on the financial institutions in Siri Lanka" Merit Research Journal of Accounting, Auditing, Economics and finance, vol. 1(6), pp. 118-121, Dec. 2014. |
| | |
| 16 | A. Hamdan the relation between corporate governance and institutional ownership: Evidence from Kuwait's financial sector. Jordan Journal of business administration, vol. 9(1), pp. 191-203, 2013. |
| | |
| 17 | Bank Audi, "Corporate Governance Guidelines of Bank Audi s.a.l", fourth edition, 2017. http://www.bankaudi.com.lb/Library/Assets/Corporate-Governance-Guidelines-Ed-025123.pdf [June, 25, 2018]. |
| | |
| 18 | Audi bank group, "Annual report", 2017. https://www.bankaudigroup.com/GroupWebsite/openAudiFile.aspx?id=3732 [Aug. 20, 2018]. |
| | |
| 19 | Nestlé Group internet: https://www.nestle.com/investors/corporate-governance [July.17, 2018]. |
| | |
| 20 | Nestlé Group, "corporate governance report" 2018. https://www.nestle.com/asset library/documents/library/documents/corporate_governance/corp-governance-half-yearly-report-2018-en.pdf [Oct. 20, 2018]. |
| | |
| 21 | Dana Gas, PJSC Annual Report & Accounts, 2017. http://www.danagas.com/en-us/Investors/DANA%2028494%20AR2017%20ENG%20web.pdf [Aug. 02, 2018]. |
| | |
| 22 | Medgulf, Annual report, 2017. https://www.medgulf.com.sa/english/investor-relations [July. 20, 2018]. |
| | |
| 23 | SABIS, Annual report, 2017. https://sics.sabis.net/school-news/annual-report-2016-2017 [August 3 , 2018]. |
| | |
| 24 | Coca Cola, Annual report, 2017. https://www.coca-colacompany.com/annual-review/2017/index.html |
| | |
| 25 | Corporate governance report of Dana Gas, 2017 http://www.danagas.com/en-us/Sustainable%20Business/2017%20Corporate%20Governance%20Report%20-%20English.pdf [August 20, 2018]. |
| | |
| 26 | Al Baraka Bank annual report, 2017 https://www.albaraka.com/media/pdf/cc/AlBarakaAR2017English.pdf [July. 30, 2018]. |
| | |
| 27 | Sabis-newsletter-august-2010.https://www.sabis.net/downloads/newsletter/sabis-newsletter-august-2010-issue-043.pdf [July. 30, 2018]. |
| | |
| 28 | SABIS, JUNE 2015, Issue 056. https://www.sabis.net/downloads/newsletter/sabis-newsletter-june-2015-issue-56.pdf [July. 30, 2018]. |
| | |
| 29 | IAS 1 - Presentation of Financial Statements. https://www.iasplus.com/en/standards/ias/ias1, [DEC. 20, 2018]. |
| | |
| 30 | McInnes, "The Top 5 Corporate Governance Best Practices That Benefit Every Company" 2016. |
| | |
| 31 | Coca Cola, Internet: www.coca-colacompany.com/investors/committee-charters, Apr. 25, 2018 [Aug. 27, 2018]. |
| | |
| 32 | http://www.bizbahrain.com/al-baraka-bank-emphasizes-importance-corporate-governance/ [Aug. 29, 2018]. |
| | |
Najla'a ALHaj
Jinan University, Lebanon - Labanon
drnajla.kilani@gmail.com