Full Text Available

(242.5KB)

Publications from CSC-OpenAccess Library are being accessed from over 74 countries worldwide.
EXPLORE PUBLICATIONS BY COUNTRIES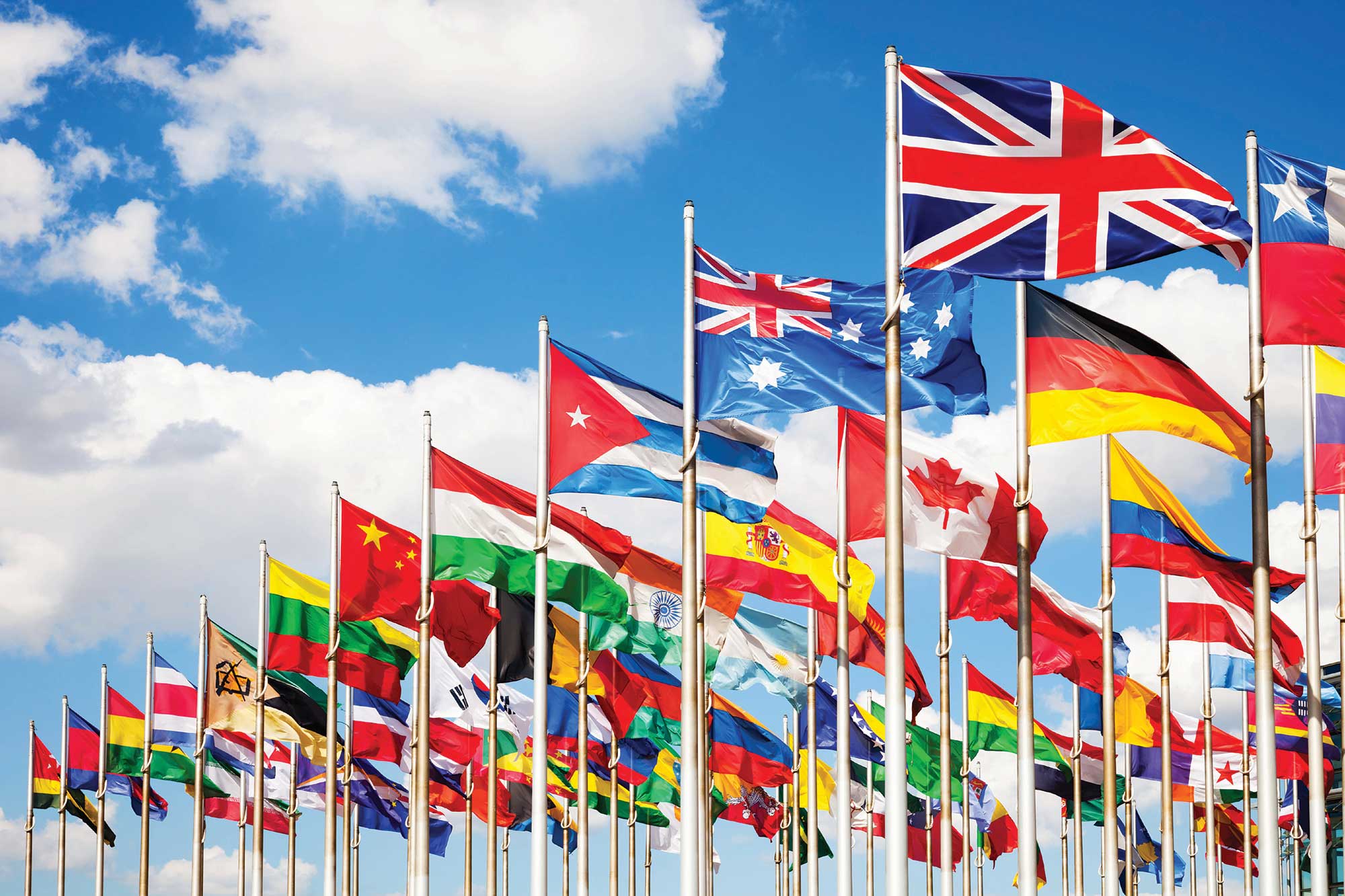 Development of Information Agent Reranking By using Weights Measurement
Aliaa A.Youssif, Ashraf A. Darwish, Ahmed Roshdy
Pages -
256 - 264
| Revised -
30-04-2010
| Published -
10-06-2010
MORE INFORMATION
KEYWORDS
Information Agent, Knowledge-base, Weights, Re-ranking
ABSTRACT
Web search is one of the most challenging problems of the Internet today, seeking to provide users with search results most relevant to their information needs. The new improvements of search engines technologies have made available to the internet users an enormous amount of knowledge that can be accessed in many different ways. However, there are some problems that face the search engines. In this paper proposes an agent system which parses information sources and extract weights that determine the powerful of relevant information sources and prove that the word positions scores may affect on reduction the relevance of those information sources. Moreover, it will show that the user profile plays an important role in effectiveness of re-ranking and updating ranking relevant web pages where agent learns user behavior by observing user browsing for the interested result pages. In experimental work section shows how weights algorithm gets more relevant web pages than other algorithms that use word position which may reduce the value of relevance of web pages.
CITED BY
(3)

| | |
| --- | --- |
| 1 | El Zanfaly, D. S., Darwish, A., Gomaa, A. G., & Youssif, A. A. (2012, May). Heterogeneous data reduction model for payment request file of direct debit processes. In Informatics and Systems (INFOS), 2012 8th International Conference on (pp. DE-8). IEEE. |
| | |
| 2 | Kamalanathan, S., & Selvaraju, S. (2012). Collaborative Approaches for Personalized Web Search Using Fuzzy Neural Networks. In Global Trends in Information Systems and Software Applications (pp. 367-376). Springer Berlin Heidelberg. |
| | |
| 3 | M. Darbari , R. Asthana and V. K. Singh, "Integrating Fuzzy Mde- AT Framework For Urban Traffic Simulation", International Journal of Software Engineering (IJSE), 1(2), pp. 24 – 31, 2010. |
| | |
| | |
| --- | --- |
| 1 | Google Scholar |
| | |
| 2 | Academic Journals Database |
| | |
| 3 | ScientificCommons |
| | |
| 4 | Academic Index |
| | |
| 5 | CiteSeerX |
| | |
| 6 | refSeek |
| | |
| 7 | iSEEK |
| | |
| 8 | Socol@r |
| | |
| 9 | ResearchGATE |
| | |
| 10 | Libsearch |
| | |
| 11 | Bielefeld Academic Search Engine (BASE) |
| | |
| 12 | Scribd |
| | |
| 13 | WorldCat |
| | |
| 14 | SlideShare |
| | |
| 15 | PDFCAST |
| | |
| 16 | PdfSR |
| | |
| | |
| --- | --- |
| 1 | X. Gao, "A methodology for building information agents", in Yang, Y., Li, M., Ellis, A. (Eds), Web Technologies and Applications, International Academic Publishers, , pp.43-52. (1998) |
| | |
| 2 | Ed Greengrass "Information Retrieval: A Survey", Available at: http://www. csee.umbc.edu. (2000) |
| | |
| 3 | M. Caramia, G. Felici, and A. Pezzoli "Improving search results with data mining in a thematic search engine", Computers and Operations Research Volume 31, Pages: 2387 – 2404, ISSN: 0305-0548. (2004) |
| | |
| 4 | B. Chidlovskii, N.S. Glance and M.A. Grasso, "Collaborative Re-Ranking of Search Results", Available at: http://citeseer.ist.psu.edu. (2000) |
| | |
| 5 | Daniela Godoy, Silvia Schiaffino, Analia Amandi "Interface agents personalizing Web-based tasks", Cognitive Systems Research Volume 5, Issue 3, Pages 207-222. (2004) |
| | |
| 6 | Godoy, D., & Amandi, A. "Personalsearcher: An intelligent agent for searching web pages" In International joint conference IBERAMIASBIA'2000 (pp. 43–52). Atibaia, Sao Paulo, Brazil: Springer. (2000) |
| | |
| 7 | M. Mohammadian in the book "Intelligent Agents for Data Mining and Information Retrieval", Idea Group Publishing (an imprint of Idea Group Inc.), ISBN: 1-59140-277-8. (2004) |
| | |
| 8 | L. Shen and A.K. Joshi, "An SVM Based Voting Algorithm with Application to Parse Reranking", the seventh conference on Natural language learning at HLT-NAACL 2003 - Volume 4, Pages: 9 - 16. (2003) |
| | |
| 9 | A. Penev and R. Wong, "Shallow NLP techniques for Internet Search", the 29th Australasian Computer Science Conference - Volume 48, Pages: 167 – 176, ISBN ~ ISSN: 1445-1336, 1-920682-30-9. (2006) |
| | |
| 10 | C. Cesarano, A. d'Acierno and A. Picariello, "An Intelligent Search Agent System for Semantic Information Retrieval on the Internet", the 5th ACM international workshop on Web information and data management, Pages: 111 – 117, ISBN:1-58113-725-7. (2003) |
| | |
| 11 | G. Wisniewski & P. Gallinari "From Layout to Semantic: A Reranking Model for Mapping Web Documents to Mediated XML Representations" proceeding of RIAOCID (2007) Conference, URL: http://dblp.uni-trier.de/db/conf/riao2007.html#WisniewskiG07. (2007) |
| | |
| 12 | Bas van Gils and Eric D., "User-profiles for Information Retrieval", Methodologies for Intelligent Systems, volume 542 pages 102-111 ISBN: 978-3-540-54563-7. (2006) |
| | |
| 13 | S.E. Middleton, "Capturing knowledge of user preferences with recommender systems", Available at: http://citeseer.ist.psu.edu. (2003) |
| | |
| 14 | D. Godoy and A. Amandi "User profiling in personal information agents: a survey", The Knowledge Engineering Review, Volume 20, Pages: 329 - 361 ISSN: 0269-8889. (2005) |
| | |
| 15 | Claypool, M., Le, P., Wased, M., & Brown, D. "Implicit interest indicators. Intelligent User Interfaces", Proceedings of the 6th international conference on Intelligent user interfaces Santa Fe, New Mexico, United States Pages: 33 – 40 ISBN:1-58113-325-1 (2001) |
| | |
| 16 | Kelly, D., & Belkin, N. J. "Reading time, scrolling and interaction: Exploring implicit sources of user preferences for relevant feedback", proceedings of the 24th annual international ACM SIGIR conference on research and development in information retrieval (pp. 408–409). New Orleans, LA, USA: ACM Press. (2001) |
| | |
| 17 | C. Dharap "Context-based and user-profile driven information retrieval", Fremont CA (US), Philips Corporation New York (2001). |
| | |
| 18 | G. Cheng, W. Ge and H. Wu, "Searching Semantic Web Objects Based on Class Hierarchies", proceeding of LDOW Conference, available at: http://iws.seu.edu.cn/publications/cgwq08 . (2008) |
| | |
Mr. Aliaa A.Youssif
aliaay@helwan.edu.eg@address.com
Mr. Ashraf A. Darwish
Mr. Ahmed Roshdy