Full Text Available

(2.29MB)

Publications from CSC-OpenAccess Library are being accessed from over 74 countries worldwide.
EXPLORE PUBLICATIONS BY COUNTRIES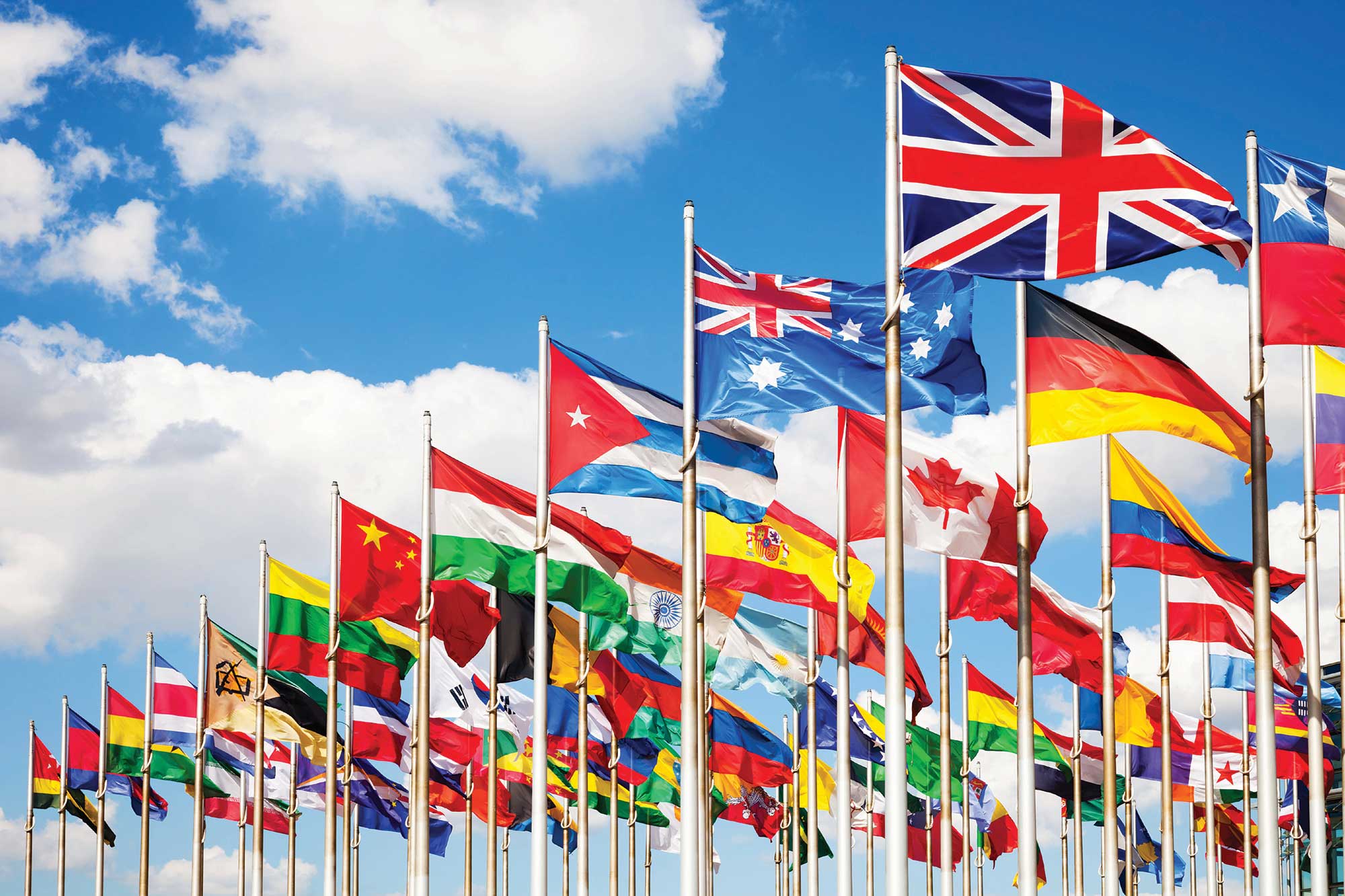 Challenges in Securing VANET: The Intelligent Transportation System
Anil Kumar Dhami, Neha Agarwal
Pages -
366 - 375
| Revised -
15-11-2012
| Published -
31-12-2012
MORE INFORMATION
KEYWORDS
VANET, MANET, WLAN, CRL, VPKI, TPD
ABSTRACT
With the advancement in the wireless communication technologies that have been deployed to manage efficient vehicular communication, this can be considered as an intelligent transportation system. VANET (Vehicular Ad hoc Network) is an emerging and most challenging technology integrating Ad hoc Network, WLAN and Cellular technology that is helpful in developing intelligent transportation system for improving traffic management, roadside safety, cooperative driving etc. VANET is an application or subset of Mobile Ad hoc Network (MANET). For the implementation of VANET, security is an important constraint. Most of the research concerted efforts in academics and industry are focused to provide efficient security architecture for VANET, for protecting the network from adversary nodes and attacks. This paper focuses on the security challenges in VANET, especially for achieving privacy and their possible solutions.
| | |
| --- | --- |
| 1 | Google Scholar |
| | |
| 2 | CiteSeerX |
| | |
| 3 | refSeek |
| | |
| 4 | Scribd |
| | |
| 5 | SlideShare |
| | |
| 6 | PdfSR |
| | |
| | |
| --- | --- |
| 1 | "Road safety: A public health issue" Internet: http://www.who.int/features/2004/road_safety/en. |
| | |
| 2 | Raya, M., Jungels, D., Papadimitratos, P., Aad, I., & Hubaux, J. P. (2006). "Certificate revocation in vehicular networks". Laboratory for computer Communications and Applications (LCA) School of Computer and Communication Sciences, EPFL, Switzerland. |
| | |
| 3 | Lind, R., et al. "The Network Vehicle-a glimpse into the future of mobile multi-media." Aerospace and Electronic Systems Magazine, IEEE 14.9 (1999): 27-32. |
| | |
| 4 | "Car to car communication consortium." Internet: http://www.car-2-car.org/. |
| | |
| 5 | "Seveco Global Limited." Internet: http://www.sevecom.com. |
| | |
| 6 | "ITS standard fact sheet." Internet: http://www.standards.its.dot.gov/fact_sheet.asp?f=80. |
| | |
| 7 | Jiang, Daniel, Vikas Taliwal, Andreas Meier, Wieland Holfelder, and Ralf Herrtwich. "Design of 5.9 GHz DSRC-based vehicular safety communication."Wireless Communications, IEEE 13, no. 5 (2006): 36-43. |
| | |
| 8 | Papadimitratos, Panos, A. La Fortelle, Knut Evenssen, Roberto Brignolo, and Stefano Cosenza. "Vehicular communication systems: Enabling technologies, applications, and future outlook on intelligent transportation." Communications Magazine, IEEE 47, no. 11 (2009): 84-95. |
| | |
| 9 | Namboodiri, Vinod, Manish Agarwal, and Lixin Gao. "A study on the feasibility of mobile gateways for vehicular ad-hoc networks." In Proceedings of the 1st ACM international workshop on Vehicular ad hoc networks, pp. 66-75. ACM, 2004. |
| | |
| 10 | Maxim Raya and Jean-Pierre Hubaux. "The security of Vehicular Ad hoc Networks." In Proceedings of the 3rd ACM workshop on Security of ad hoc sensor networks, pp. 11-21. ACM, 2005. |
| | |
| 11 | Raya, Maxim, and Jean-Pierre Hubaux. "Securing vehicular ad hoc networks."Journal of Computer Security 15, no. 1 (2007): 39-68. |
| | |
| 12 | Parno, Bryan, and Adrian Perrig. "Challenges in securing vehicular networks." In Workshop on Hot Topics in Networks (HotNets-IV), pp. 1-6. 2005. |
| | |
| 13 | Bellur, Bhargav. "Certificate assignment strategies for a PKI-based security architecture in a vehicular network." In Global Telecommunications Conference, 2008. IEEE GLOBECOM 2008. IEEE, pp. 1-6. IEEE, 2008 |
| | |
| 14 | Papadimitratos, Panagiotis, Levente Buttyan, J-P. Hubaux, Frank Kargl, Antonio Kung, and Maxim Raya. "Architecture for secure and private vehicular communications." In Telecommunications, 2007. ITST'07. 7th International Conference on ITS, pp. 1-6. IEEE, 2007. |
| | |
| 15 | Papadimitratos, Panagiotis Panos, Ghita Mezzour, and Jean-Pierre Hubaux. "Certificate revocation list distribution in vehicular communication systems." In Proceedings of the fifth ACM international workshop on Vehicular Inter-Networking, pp. 86-87. ACM, 2008. |
| | |
| 16 | IEEE P 1609.2 Version 1- Standard for wireless access in vehicular environment- Security services for application and management messages. |
| | |
| 17 | Calandriello, Giorgio, Panos Papadimitratos, Jean-Pierre Hubaux, and Antonio Lioy. "Efficient and robust pseudonymous authentication in VANET." In Proceedings of the fourth ACM international workshop on Vehicular ad hoc networks, pp. 19-28. ACM, 2007. |
| | |
| 18 | Raya, Maxim, Daniel Jungels, Panos Papadimitratos, Imad Aad, and Jean-pierre Hubaux "ECertification revocation in vehicular networks.", 2006b. |
| | |
| 19 | Raya, Maxim, Panos Papadimitratos, and J-P. Hubaux. "Securing vehicular communications." Wireless Communications, IEEE 13, no. 5 (2006): 8-15. |
| | |
| 20 | Studer, Ahren, Elaine Shi, Fan Bai, and Adrian Perrig. "TACKing together efficient authentication, revocation, and privacy in VANETs." In Sensor, Mesh and Ad Hoc Communications and Networks, 2009. SECON'09. 6th Annual IEEE Communications Society Conference on, pp. 1-9. IEEE, 2009. |
| | |
| 21 | Sun, Yipin, Ronxing Lu, Xiaodong Lin, Xuemin Shen, and Jinshu Su. "A secure and efficient revocation scheme for anonymous vehicular communications." In Communications (ICC), 2010 IEEE International Conference on, pp. 1-6. IEEE, 2010. |
| | |
| 22 | Raya, Maxim, Adel Aziz, and Jean-Pierre Hubaux. "Efficient secure aggregation in VANETs." In Proceedings of the 3rd international workshop on Vehicular ad hoc networks, pp. 67-75. ACM, 2006. |
| | |
| 23 | Gerlach, Matthias, Andreas Festag, Tim Leinmüller, Gabriele Goldacker, and Charles Harsch. "Security architecture for vehicular communication." WIT 2005(2007). |
| | |
| 24 | Calandriello, Giorgio, Panos Papadimitratos, Jean-Pierre Hubaux, and Antonio Lioy. "Efficient and robust pseudonymous authentication in VANET." In Proceedings of the fourth ACM international workshop on Vehicular ad hoc networks, pp. 19-28. ACM, 2007. |
| | |
Mr. Anil Kumar Dhami
Motilalal Nehru National Institute of Technology Allahabad - India
anildhami.jk@gmail.com
Miss Neha Agarwal
Motilalal Nehru National Institute of Technology Allahabad - India