Full Text Available

(667.55KB)

Publications from CSC-OpenAccess Library are being accessed from over 74 countries worldwide.
EXPLORE PUBLICATIONS BY COUNTRIES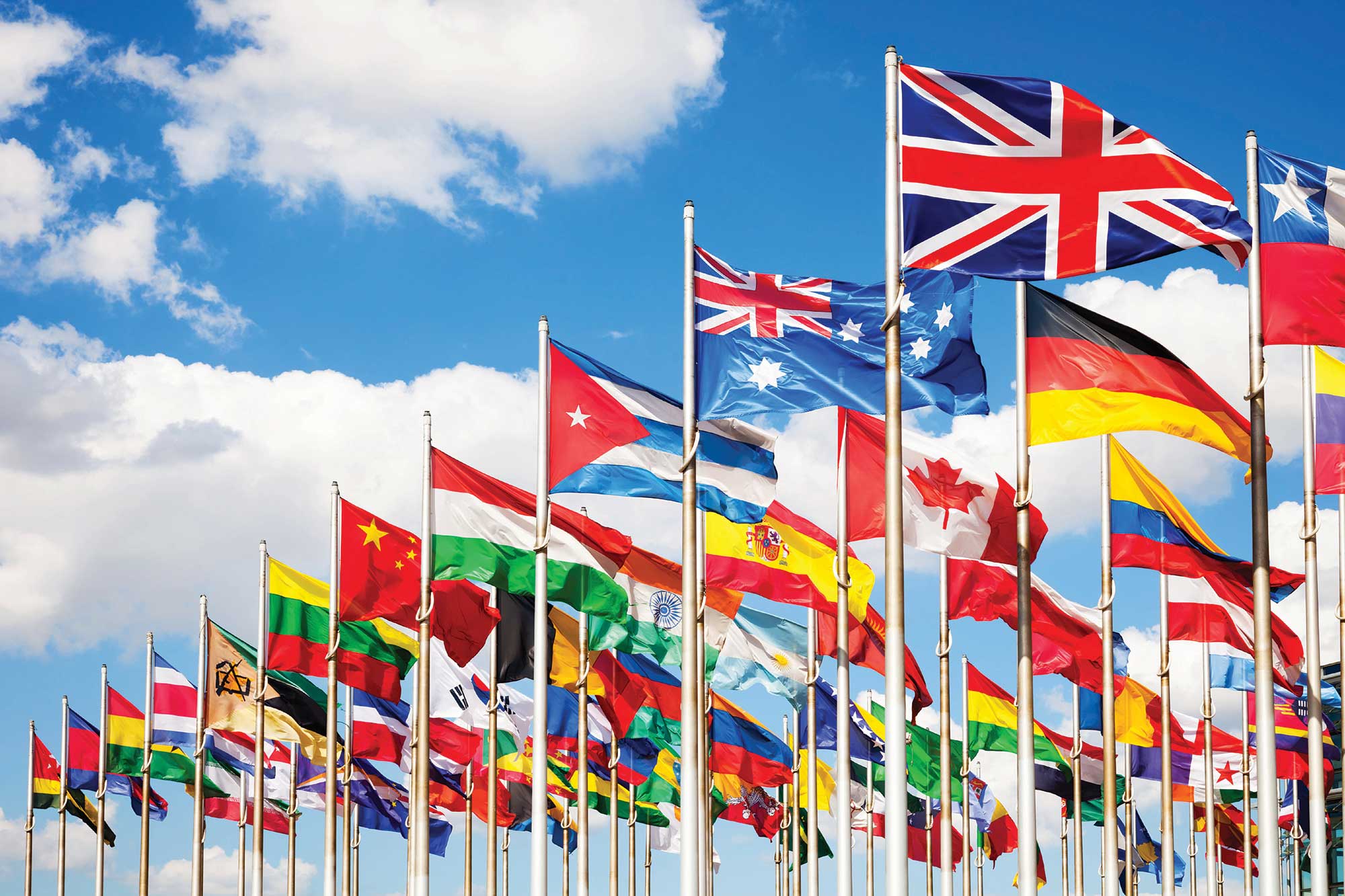 Certification Authority Monitored Multilevel and Stateful Policy Based Authorization in Services Oriented Grids
Ajay Prasad, Saurabh Singh Verma, Ashok Kumar Sharma
Pages -
48 - 64
| Revised -
30-09-2009
| Published -
21-10-2009
MORE INFORMATION
KEYWORDS
Grid security, Authorization, Virtual Organization, Policy based authorization, Policy mappings
ABSTRACT
Services oriented grids will be more prominent among other kinds of grids in the present distributed environments. With the advent of online government services the governmental grids will come up in huge numbers. Apart from common security issues as in other grids, the authorization in service oriented grids faces certain shortcomings and needs to be looked upon differently. The CMMS model presented here overcomes all these shortcomings and adds to the simplicity of implementation because of its tight similarities with certain government services and their functioning. The model is used to prototype a State Police Information Grid (SPIG). Small technological restructuring is required in PKIX and X.509 certificates.
CITED BY
(3)

| | |
| --- | --- |
| 1 | Nithya, M., & Varadarajan, V. (2013). An Security Architecture for Campus Virtual Organization Using Role Based Access Control. Life Science Journal, 10(7s). |
| | |
| 2 | Manro, R., & Joshi, A. S. (2013).Utilization the power of cloud computing to offer e-governance services through saas model. International Journal of Information Technology & Computer Sciences Perspectives, 2(2), 565. |
| | |
| 3 | Prasad, A., Chaurasia, S., Singh, A., & Gour, D. (2010). Mapping Cloud computing onto useful E-Governance. International Journal of Computer Science, 8(5). |
| | |
| | |
| --- | --- |
| 1 | Google Scholar |
| | |
| 2 | ScientificCommons |
| | |
| 3 | Academic Index |
| | |
| 4 | CiteSeerX |
| | |
| 5 | refSeek |
| | |
| 6 | iSEEK |
| | |
| 7 | Socol@r |
| | |
| 8 | ResearchGATE |
| | |
| 9 | Bielefeld Academic Search Engine (BASE) |
| | |
| 10 | Scribd |
| | |
| 11 | WorldCat |
| | |
| 12 | SlideShare |
| | |
| 13 | PDFCAST |
| | |
| 14 | PdfSR |
| | |
| | |
| --- | --- |
| 1 | Chang-Soon Choi, Member IEEE Vozo Shoji Member IEEE and Hiroyo Ogawa Fello "millimeter wave fiber fed wireless access systems based on dense wavelength division multiplexing networks" IEEE transactions on microwave theory and techniques vol 56 no1 January 2008 |
| | |
| 2 | Sarbjeet Singh, and Seema Bawa, A Privacy, Trust and Policy based Authorization Framework for Services in Distributed Environments, International Journal of Computer Science Volume 2 Number 2, 2007. |
| | |
| 3 | K. M. Chandy and L. Lamport. Distributed snapshots: Determining global states of distributed systems. ACM Transactions on Computer Systems, 3(1):63–75, Feb. 1985. |
| | |
| 4 | Adam J. Lee, Marianne Winslett, Safety and Consistency in Policy Based Authorization, Department of Computer Science, University of Illinois at Urbana Champaign 2006. |
| | |
| 5 | S. Farrell, J. Vollbrecht, P. Calhoun, L. Gommans, G. Gross, B. De Bruijn, C. De Laat, M. Holdrege, D. Spence. AAA Authorization Requirements. Request For Comments 2906, Network Working Group (2000). http://www.Ietf.Org/Rfc/Rfc2096.Txt. |
| | |
| 6 | J. Vollbrecht, P. Calhoun, S. Farrell, L. Gommans, G. Gross, B. De Bruijn, C. De Laat, M. Holdrege, D. Spence. AAA Authorization Framework Request For Comments 2904, Network Working Group (2000). http://www.Ietf.Org/Rfc/Rfc2904.Txt. |
| | |
| 7 | M. Lorch, D. Adams, D. Kafura, M. Koneni, A. Rathi, and S. Shah. The PRIMA System for Privilege Management, Authorization and Enforcement in Grid Environments. In Proceedings of the 4th Int. Workshop on Grid Computing - Grid 2003, Phoenix, AZ, USA,Nov. 2003. |
| | |
| 8 | R. Alfieri, R. Cecchini, V. Ciaschini, L. dell'Agnello, A. Frohner, A. Gianoli, K. L?orentey, and F. Spataro. VOMS: An Authorization System for Virtual Organizations. In proceedings of the 1st European Across Grids Conference, Santiago de Compostela, Feb. 2003. |
| | |
| 9 | Laura Pearlman, Von Welch, Ian Foster, Carl Kesselman, Steven Tuecke. A Community Authorization Service for Group Collaboration.http://www.globus.org/alliance/publications/papers/CAS_2002_Revised.pdf |
| | |
| 10 | S Farrell, R Housley. An Internet Attribute Certificate Profile for Authorization. Request For Comments 3281, Network Working Group (2002). |
| | |
| 11 | M. R. Thompson, A. Essiari, K. Keahey, V, Welch, S. Lang, B. Liu, Fine-Grained Authorization for Job and Resource Management Using Akenti and the Globus Toolkit, CHEP 03, La Jolla, Mar 24-28, 2003. |
| | |
| 12 | Bart Jacob, Michael Brown, Kentaro Fukui, Nihar Trivedi. Introduction to Grid Computing, ibm.com/redbooksibm.com/redbooks. IBM Corporation Dec 2005. |
| | |
| 13 | Marty Humphrey, Member, IEEE, Mary R. Thompson, Member, IEEE, And Keith R. Jackson, Security for Grids, Proceedings Of The IEEE, Vol. 93, No. 3, March 2005. |
| | |
| 14 | R. Gröper, Policy-based Authorization for Grid Data-Management, Master Thesis, University of Hannover, 2006. |
| | |
| 15 | J. Basney, W. Nejdl, D. Olmedilla, V. Welch, and M. Winslett, "Negotiating trust on the grid," in Proc. 2nd Workshop on Semantics in P2P and Grid Computing, 2004. www.ncsa.illinois.edu/~jbasney/sempgrid.pdf. |
| | |
| 16 | Guangsen Zhang, Manish Parashar, Dynamic Context-aware Access Control for Grid Applications, Proceedings of the Fourth International Workshop on Grid Computing (GRID'03), IEEE 2003. |
| | |
| 17 | Ionut Constandache, Daniel Olmedilla, and Wolfgang Nejdl, Policy Based Dynamic Negotiation for Grid Services Authorization, Semantic Web Policy Workshop, ISWC'05 Alway, Ireland, 7th November 2005. |
| | |
Mr. Ajay Prasad
aprasad.et@mitsuniversity.ac.in
Mr. Saurabh Singh Verma
Professor Ashok Kumar Sharma
Mody Institute of Technology and Science - India