Full Text Available

(387.22KB)

Publications from CSC-OpenAccess Library are being accessed from over 74 countries worldwide.
EXPLORE PUBLICATIONS BY COUNTRIES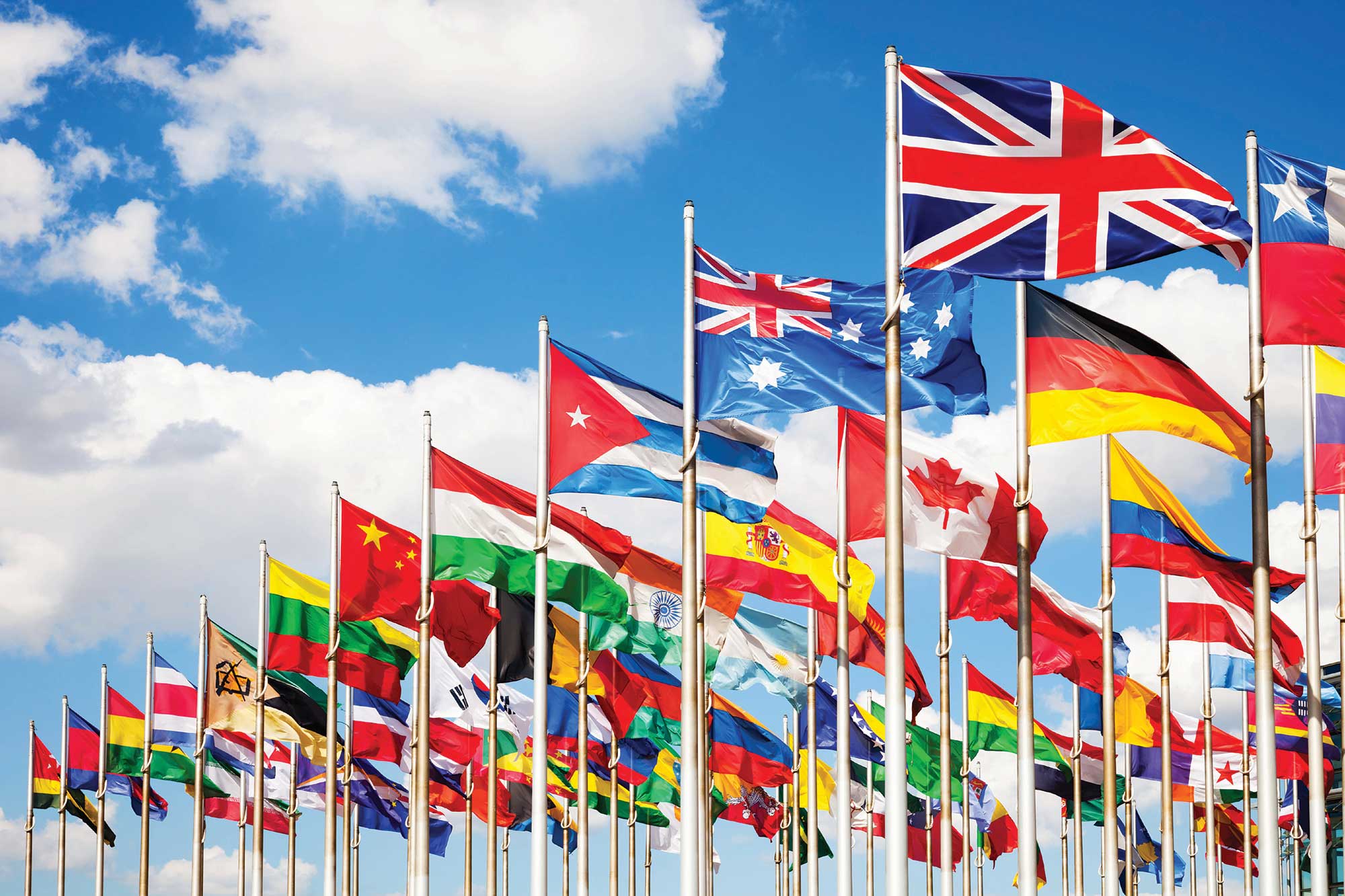 TUX-TMS: Thapar University Extensible-Trust Management System
Shashi Bhanwar, Seema Bawa
Pages -
1 - 16
| Revised -
25-02-2010
| Published -
31-03-2010
MORE INFORMATION
KEYWORDS
Trust Management System, Grid Computing , Trust, Reputation, Feedback
ABSTRACT
In a Grid Computing scenario, where the market players are dynamic; traditional assumptions for establishing and evaluating trust, do not hold good anymore. There are two different methods for handling access controls to the resources either by using policy based approach where logical rules and verifiable properties are encoded in signed credentials or using reputation based approach where trust values are collected, aggregated and evaluated to disseminate reputation among the market players. There is need for a dynamic and flexible general-purpose trust management system. In this paper TUX-TMS: an extensible reputation based Trust Management System is presented for establishing and evaluating trust in grid systems. TUX is an efficient Reputation based trust management system for establishing secure Grids.
CITED BY
(3)

| | |
| --- | --- |
| 1 | Bhanwar, S., & Bawa, S. (2010). TUX-INTERO: A Portal for secure interoperation of Grids. Int. J. Eng. Sci. Technol, 2, 3335-3343. |
| | |
| 2 | Bhanwar, S., & Bawa, S. (2010). Reputation Enhancement in a Trust Management System. In Recent Trends in Network Security and Applications (pp. 440-451). Springer Berlin Heidelberg. |
| | |
| 3 | Bawa, S. (2010). Interoperability: Bridging the Gap. International Journal of Computer Applications, 7(12). |
| | |
| | |
| --- | --- |
| 1 | Google Scholar |
| | |
| 2 | Academic Index |
| | |
| 3 | CiteSeerX |
| | |
| 4 | refSeek |
| | |
| 5 | iSEEK |
| | |
| 6 | Socol@r |
| | |
| 7 | Scribd |
| | |
| 8 | SlideShare |
| | |
| 9 | PDFCAST |
| | |
| 10 | PdfSR |
| | |
| | |
| --- | --- |
| 1 | P. Resnick, R. Zeckhauser, K. Kuwabara, E Friedman,,"Reputation systems", Communications of the ACM, 43(12): 45-48, December 2000. |
| | |
| 2 | Li Xiong, Ling Liu, "PeerTrust: Supporting Reputation-Based Trust for Peer-to-Peer Electronic Communities", IEEE Transactions on Knowledge and Data Engineering, vol. 16, no. 7: 843-857, 2004. |
| | |
| 3 | B., Dragovic, E. Kotsovinos, "XenoTrust: Event-based distributed trust management", Second International Workshop on Trust and Privacy in Digital Business, Prague (Czech Republic), 2003. |
| | |
| 4 | B. Dragovic, S. Hand, T. Harris, E. Kotsovinos, "Managing trust and reputation in the XenoServer Open Platform", Proceedings of the 1st International Conference on Trust Management, Crete Greece, 2003. |
| | |
| 5 | S. Lee, R. Sherwood, B. Bhattacharjee, "Cooperative peer groups in NICE", Computer Networks: The International Journal of Computer and Telecommunications Networking, vol. 50, Issue 4 : 523 – 544, March 2006. |
| | |
| 6 | S. Song, K. Hwang, M. Macwan, "Fuzzy Trust Integration for Security Enforcement in Grid Computing", NPC 2004, LNCS 3222: 9-21, 2004. |
| | |
| 7 | S. Song, K. Hwang., Y.K Kwok, "Trusted Grid Computing with Security Binding and Trust Integration", Journal of Grid Computing, vol. 3, no. 1: 24-34, 2005. |
| | |
| 8 | A Abdul Rahman and S. Hailes, "Supporting trust in virtual communities", Proc. of Hawaii Intl Conference on System Sciences, pp:6007, 2000. |
| | |
| 9 | Farag Azzedin and Muthucumaru Maheswaran, "Evolving and Managing Trust in Grid Computing Systems", Proceedings of the 2002 IEEE Canadian Conference on Electrical & Computer Engineering, 2002. |
| | |
| 10 | N. Damianou, N. Dulay, E. Lupu and M. Sloman, "The Ponder Policy Specification Language", POLICY 2001, LNCS 1995:18-38, 2001. |
| | |
| 11 | Farag Azzedin and Muthucumaru Maheswaran), "Trust Modeling for Peer-to- Peer based Computing Systems", Proceedings of the International Parallel and Distributed Processing Symposium (IPDPS'03), pp:99a., 2003. |
| | |
| 12 | Ching Lin, Vijay Varadharajan and Yan Wang and Vineet Pruthi "Enhancing Grid Security with Trust Management", Proceedings of the 2004 IEEE International Conference on Services Computing (SCC'04), pp: 303-310, 2004). |
| | |
| 13 | Glenn Shafer, "Perspectives on the theory and practice of belief functions", International Journal of Approximate Reasoning 6(3): 445-480, 1992. |
| | |
| 14 | Zhengqiang Liang and Wesiong Shi, "PET: A Personalised Trust Model with Reputation and Risk Evaluation for P2P Resource sharing", Proceedings of the 38th Hawaii International Conference on System Sciences, pp.201 .2, 2005. |
| | |
| 15 | Shashi, Seema Bawa, "Securing a Grid", International Conference CGCS-2008 (Cluster and Grid Computing Systems), Proceedings of World Academy of Science, Engineering And Technology, Volume 32 ISSN: 2070-3740, pp 7-12, 2008. |
| | |
| 16 | Shashi, Seema Bawa, "Evaluating Trust in a Grid Environment", Student Research Symposium, HiPc 2008 (International Conference on High Performance Computing) Bangalore, India, 2008. |
| | |
| 17 | Shashi, Seema Bawa, "Evaluating Trust in a Grid Environment", Student Research Symposium, HiPc 2008 (International Conference on High Performance Computing) Bangalore, India, 2008. |
| | |
| 18 | Sepandar D Kamvar, Mario T Schlosser, Hector Garcia Molina, "The EigenTrust Algorithm for Reputation Management in P2P Networks", Proceedings of the 12th International conference on World Wide Web, Budapest, Hungary, pp: 640 – 651, 2003. |
| | |
| 19 | I. Foster, and C. Kesselman, "The Grid: Blueprint for a New Computing Infrastructure", San Francisco, CA, USA, Morgan Kaufmann Publishers Inc., 1999. |
| | |
| 20 | Grid Interoperability Now Community Group (GIN-CG)(2006). http://forge.ogf.org/sf/projects/gin. |
| | |
| 21 | Sarbjeet Singh ans Seema Bawa), "A Privacy, Trust and Policy based Authorization Framework for Services in Distributed Environments", International Journal of Computer Science, vol. 2 no. 2: 85-92, 2007. |
| | |
Miss Shashi Bhanwar
Thapar University - India
shashizenith@gmail.com
Dr. Seema Bawa
Thapar University - India