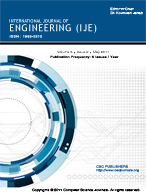 International Journal of Engineering (IJE)
Published -
Bi-Monthly
| Established -
2007
| Year of Publication -
2018
Published by
CSC Journals, Kuala Lumpur Malaysia.

EDITORIAL BOARD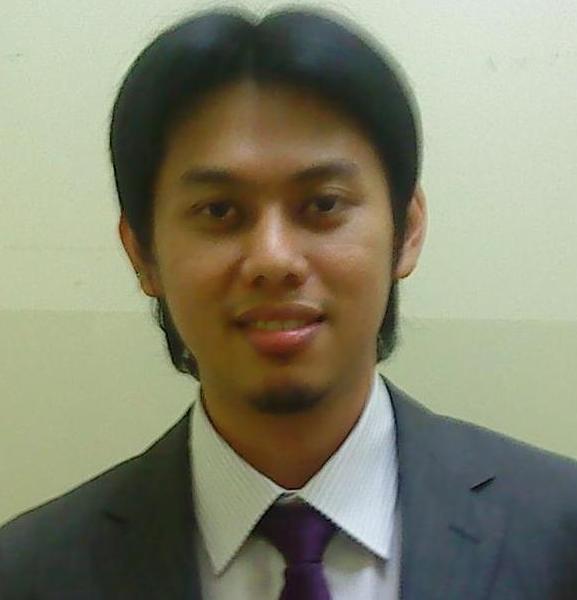 Associate Professor Aidy Ali
Universiti Putra Malaysia - Malaysia
Contact Details
Email - aidy@eng.upm.edu.my
Department of Mechanical and Manufacturing Engineering Faculty of Engineering, Universiti Putra Malaysia 43400 UPM Serdang, Selangor, MALAYSIA Tel: +603 8946 6437 Mobile 017 2496293 Fax: +603 8656 7122
Malaysia
ABOUT Associate Professor Aidy Ali
Aidy Ali is an Associate Professor of mechanical Engineering at Universiti Putra Malaysia (UPM). He received his first degree in Mechanical Engineering from Universiti Putra Malaysia, 1999, then continued studies at Universiti Kebangsaan Malaysia (UKM) in Manufacturing System Engineering, leading to Master degree. He is working on simulating crack propagation of elastic plastic material under mixed mode loading conditions. He was awarded with a M. Eng. degree in 2002. After that, his pursued his PhD degree in Improving Fatigue Life of Aircraft Components by Using Surface Engineering at University of Sheffield, UK. He was awarded a PhD degree in March 2006. His expertise is related to mechanical Fatigue and Fracture of metallic materials, Failure assessment, Failure prevention analysis, Reliability engineering prediction, Crash analysis and Sports Engineering. Dr Aidy has actively involved in research engaging he himself with 18-research grant. Consequently he successfully graduated 29 research students, with 3 PhD and 26 Masters. He has published more than 130 articles with 87 in ISI journal. He also has published 10 books and 7 chapters in the books. He has successfully commenced all of above achievements within 5 years of working in UPM.