Full Text Available

(264.61KB)

Publications from CSC-OpenAccess Library are being accessed from over 74 countries worldwide.
EXPLORE PUBLICATIONS BY COUNTRIES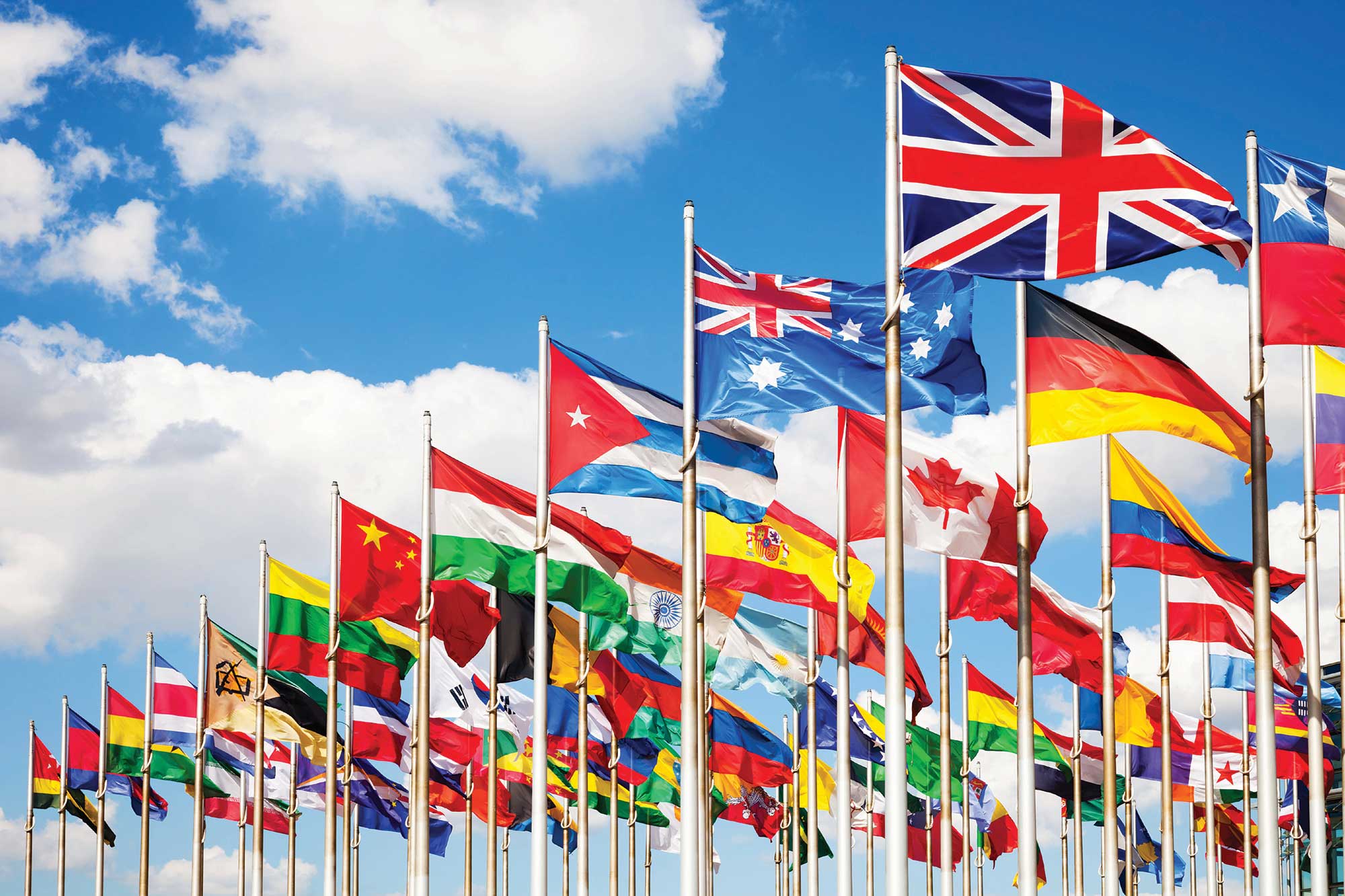 A review on Geographical Information System (GIS) in Town Planning: Malaysia Experience
Md Hafiz Bin Selamat, Ali Bin Selamat, Mohd Shahizan Bin Othman, Nurul Hazwani Binti , Nurul Iffah Binti Mohd Zukepli
Pages -
27 - 38
| Revised -
15-11-2012
| Published -
31-12-2012
MORE INFORMATION
KEYWORDS
Geographical Information System, Town Planning, Planning Process
ABSTRACT
Monitoring on implementation some development plan is important to ensure development planning activity exercised in accordance with time fixed. To control, monitor and planning systematically town, the method used is development plan preparation method and urban development monitoring and also the blue print method. However, this method makes it difficult process of monitoring and management of the rapidly growing city and developed. Only with these constraints, will lead the planning process cannot be well controlled and involves a significant period of time. Hence, right pace to overcome town planning problem is by implement Geographical Information System (GIS). This is because, GIS is able to support the urban planning process. The use of GIS in urban planning can develop database and generate planning needs analysis according to the Town and Country Planning Department. Therefore, this paper discusses the use of GIS in urban planning. The findings showed the implementation of GIS can improve the quality of urban planning process, saving time and costs and data can be obtained faster.
CITED BY
(3)

| | |
| --- | --- |
| 1 | Saringan, S. K. B. (2014). Vector-Borne Diseases Monitoring System (VBDMS) (Doctoral dissertation, University of the Philippines Manila). |
| | |
| 2 | Jadid, M. N.interactive construction engineering gis-based electronic document management system. |
| | |
| 3 | Abdelhafiz, A., & Abdel-Samea, M. GIS FOR HEALTH SERVICES. |
| | |
| | |
| --- | --- |
| 1 | Google Scholar |
| | |
| 2 | CiteSeerX |
| | |
| 3 | refSeek |
| | |
| 4 | Scribd |
| | |
| 5 | SlideShare |
| | |
| 6 | PdfSR |
| | |
| | |
| --- | --- |
| 1 | N. Samat, "Application of geographic information systems in urban land use planning in Malaysia," The 4th Taipei International Conference on Digital Earth, Taiwan, pp. 1-12, 2006.A. Yaakup, "Sistem maklumat perancangan bandar dan wilayah: kronologi pembangunan dan penggunaannya," Jurnal Alam Bina, Jilid 6, No.1, pp. 19-44, 2004. |
| | |
| 2 | A. Yaakup, "Sistem maklumat perancangan bandar dan wilayah: kronologi pembangunan dan penggunaannya," Jurnal Alam Bina, Jilid 6, No.1, pp. 19-44, 2004. |
| | |
| 3 | M. Bagheri, and W. N. Azmin, "Application of GIS and AHP technique for land-use suitability analysis on coastal area in Terengganu," World Automation Congress [WAC], pp. 1-6, 2010. |
| | |
| 4 | Z. M. Yusoff, B. Maassoumeh, D. Omar, Z. A. Latif, and A. M. Samad, "Applicability of geographical information system in assessing the accessibility and mobility of urban lowerincome family living," IEEE 6th International Colloquium on Signal Processing & Its Applications [CSPA], pp. 1-4, 2010. |
| | |
| 5 | A. Yaakup, F. Johar, M. A. Maidin, and E. F. Ahmad, "GIS and decision support systems for Malaysian development plan studies," International Conference on Spatial Planning and Decision Support Systems, IIU Malaysia, September, pp. 1-7, 2004. |
| | |
| 6 | X. Y. Huang, J. S. Ma, and Q. Tang, "Geographic Information System Conspectus," Higher Education Press, Beijing, 2001. |
| | |
| 7 | G. A. Tang, and M. D. Zhao, "Geographic Information System," Science Publishing House,Beijing, 2000. |
| | |
| 8 | "Geospatial Communication Network," http://www.geospatialworld.net, 2011. |
| | |
| 9 | I. Shaharudin, A. S. Shamsul, M. Mariam, D. Azah, and N. I. Shamsidah, "Sistem maklumat geografi [GIS] dan sektor kesihatan awam: kajian deman denggi di bandar Baru Bangi dan Kajang," Jurnal Kesihatan Masyarakat Isu Khas, pp. 34-42, 2002. |
| | |
| 10 | H. Reynolds, "An Introduction To Geographical Information System [GIS]," www.badpets.net,2011. |
| | |
| 11 | Z. Ismail, and M. N. Said, "GIS application for school information and management system,"Thesis Master, University Teknologi Malaysia, 2007. |
| | |
| 12 | N. Ibrahim, and M. A. B. Awang, "Aplikasi GIS dalam program penempatan semula setinggan," Inovasi Sistem Maklumat Geografi [GIS] 1, Edisi Pertama, pp. 167- 191, 2006. |
| | |
| 13 | A. Yaakup, and S. Z. A. Bakar, "Sistem Maklumat Geografi [GIS] bagi Perancangan dan Pemantauan Pembangunan Wilayah," http://landuse.townplan.gov.my.Mac, 2011. |
| | |
| 14 | H. Lateh, and V. Muniandy, "GIS dalam pendidikan geografi di Malaysia: cabaran dan potensi,' GEOGRAFI OnlineTM Malaysia Journal of Society and Space, Issue 1, pp. 42-52,2011. |
| | |
| 15 | M. H. Kassim, R. Idris, A. Yaakup, and M. N. A. Kadir, "Pembangunan Pangkalan Data Sistem Maklumat Geografi Negeri Sembilan Darul Khusus [GIS9]: Aplikasi Jabatan Perancangan Bandar dan Desa," http://landuse.townplan.gov.my, 2011. |
| | |
| 16 | F. Johar, N. C. Man, and A. Yaakup, "GIS in development control process: the case of development control system for City Hall of Kuala Lumpur," Tokyo Academic, Industry & Cultural integration Tour 2006, Shibaura Institute of Technology, Japan, pp. 1-13, 2006. |
| | |
| 17 | Z. B. Zaini, " Sistem maklumat geografi dalam penentuan kawasan pemeliharaan warisan,kajian kes: bandar Taiping, Perak," Tesis ijazah sarjana sains perancangan [teknologi maklumat], Fakulti Alam Bina, Universiti Teknologi Malysia, 2007. |
| | |
| 18 | M. A. Manap, M. F. Ramli, and G. Redzwan, "The application of digital elevation model for the interpretation of Klang Valley Geological structure. Disaster prevention and management," Volume 18, Issue 5, pp. 504-510, 2009. |
| | |
| 19 | "GIS History:Malaysia," http://pegismap.penang.gov.my, 2011. |
| | |
| 20 | "Jabatan Perancangan Bandar dan Desa," http://www.townplan.gov.my, 2011. |
| | |
| 21 | A. N. M. Ludin, A. Yaakup, S. Z. A. Bakar, A. Maidin, and L. H. Ramle, "GIS and planning support system for Klang Valley region, Malaysia," Asia GIS 6th International Conference: GIS in Asia: Think Global Act Local, Universiti Teknologi Malaysia, pp. 1-14, 2006. |
| | |
| 22 | A. Yaakup, and S. Sulaiman, "GIS as new approach and method in preparing and implementing the development plan in Malaysian planning system," Jurnal Alam Bina, Jilid 09, No:01, 2007. |
| | |
| 23 | A. Yaakup, S. Z. A. Bakar, and H. Bajuri, "GIS based integrated planning assessment for sustainable land use development," National Planning Seminar, Selangor, Malaysia, pp. 1-14, 2005. |
| | |
| 24 | Z. Ismail, and L. L. Kuan, "Rekabentuk dan pembangunan laman web GIS untuk aplikasi perindustrian," Inovasi GIS 1, Edisi Pertama, pp. 265-292, 2006. |
| | |
| 25 | A. N. M. Ludin, and A.Yaakup, "Scenario-based spatial modelling for land use planning and evaluation," Conference : Map Malaysia 2006, Selangor, Malaysia, pp. 1-7, 2006. |
| | |
| 26 | K. Shamsudin, and N. Musa, "Usage of GIS technology for regional planning and monitoring–the Klang Valley experience," Proceedings 6th International Conference on Computerization in Urban Planning and Urban Management. Venice, Italy, pp. 1-14, 1999. |
| | |
| 27 | A. Yaakup, I. Masser, S. Sulaiman, H. M. Kassim, and R. Idris, "GIS based planning support system for the state of negeri sembilan, malaysia," Malaysian Journal of Environmental Management 10[1], pp. 102-117, 2009. |
| | |
| 28 | N. Zaini, and S. M. S. Nor, "Kearah bandar selamat: pencegahan jenayah bandar melalui perkongsian pemetaan GIS hotspot jenayah," Seminar Map Malaysia, pp 1-17, 2009. |
| | |
| 29 | A. Yaakup, N. A. Kadir, N. N. Ali, and A. H. Ismail, "Sistem maklumat geografi [GIS9]: Hala tuju dan strategi pelaksanaannya," Portal GIS9 Online, Jabatan Perancangan Bandar dan Desa Negeri Sembilan, http://gis9.ns.gov.my, 2011. |
| | |
| 30 | A. Yaakup, S. Sulaiman, R. Idris, M. M. Yaakob, "GIS as new tool and approach in state planning and monitoring: the experience of Negeri Sembilan, Malaysia," Map Asia 2006,Bangkok, Thailand., pp. 1-12, 2006. |
| | |
| 31 | "MalaysiaGIS," http:// www.malaysiagis.com, 2011. |
| | |
| 32 | A. B. Yaakup, and R. G. Healey, "A GIS approach to spatial modelling for squatter settlement planning in Kuala Lumpur, Malaysia," Environment and Planning B: Planning and Design 21[1], pp. 21–34, 1994. |
| | |
| 33 | A. N. M. Ludin, "Unit for GIS in Spatial Planning [UGiSP]," Faculty of Built Environment,Universiti Teknologi Malaysia. www.fab.utm.my, 2011. |
| | |
| 34 | N. S. B Kassim, "Land Use Planning and Information System Geographical Information System in Land Use Planning: Direction and Implementation," Federal Department of Town and Country Planning Malaysia, pp.1-19, 2012. |
| | |
| 35 | V. M. Suryavanshi, "Land Use and Opportunities for Crime: Using GIS as an Analysis Tool," Thesis Master, Virginia Polytechnic Institute and State University, 2001. |
| | |
| 36 | A. Yaakub, A. N. M. Ludin, S. Sulaiman and H. Bajuri, " GIS in Urban Planning and Management: Malaysiam Experience," International Symposium & Exhibition on Geoinformatics, Geospatial Solutions for Managing the Borderless World, pp. 1-13, 2005. |
| | |
| 37 | N. S. Kassim, "Land Use Planning and Information System Geographical Information System in Land Use Planning: Directions and Implementation," unpublished. |
| | |
| 38 | Yaakup, A.B. [2001]. Aplikasi Data GIS dan Hubungkaitnya dengan Pelan Spatial Negara.Paper Presented at GIS For National Spatial Plan Workshop at Port Dickson, 2001. |
| | |
| 39 | P. S. Ramachandran, "Application of Remote Sensing and GIS," unpublished. |
| | |
| 40 | Map World of GIS, http://www.mapsofworld.com/gis/components.html. |
| | |
| 41 | G. Li, J. Zhang, and N. Wang, "Construction and Implementation of Spatial Analysis Model Based on Geographic Information System [GIS] – A Case Study of Simulation for Urban Thermal Field," unpublished. |
| | |
Mr. Md Hafiz Bin Selamat
Mr. Ali Bin Selamat
Mr. Mohd Shahizan Bin Othman
Miss Nurul Hazwani Binti
UNIVERSITI TEKNOLOGI MALAYSIA - Malaysia
niny2806@gmail.com
Miss Nurul Iffah Binti Mohd Zukepli