Full Text Available

(97.61KB)

Publications from CSC-OpenAccess Library are being accessed from over 74 countries worldwide.
EXPLORE PUBLICATIONS BY COUNTRIES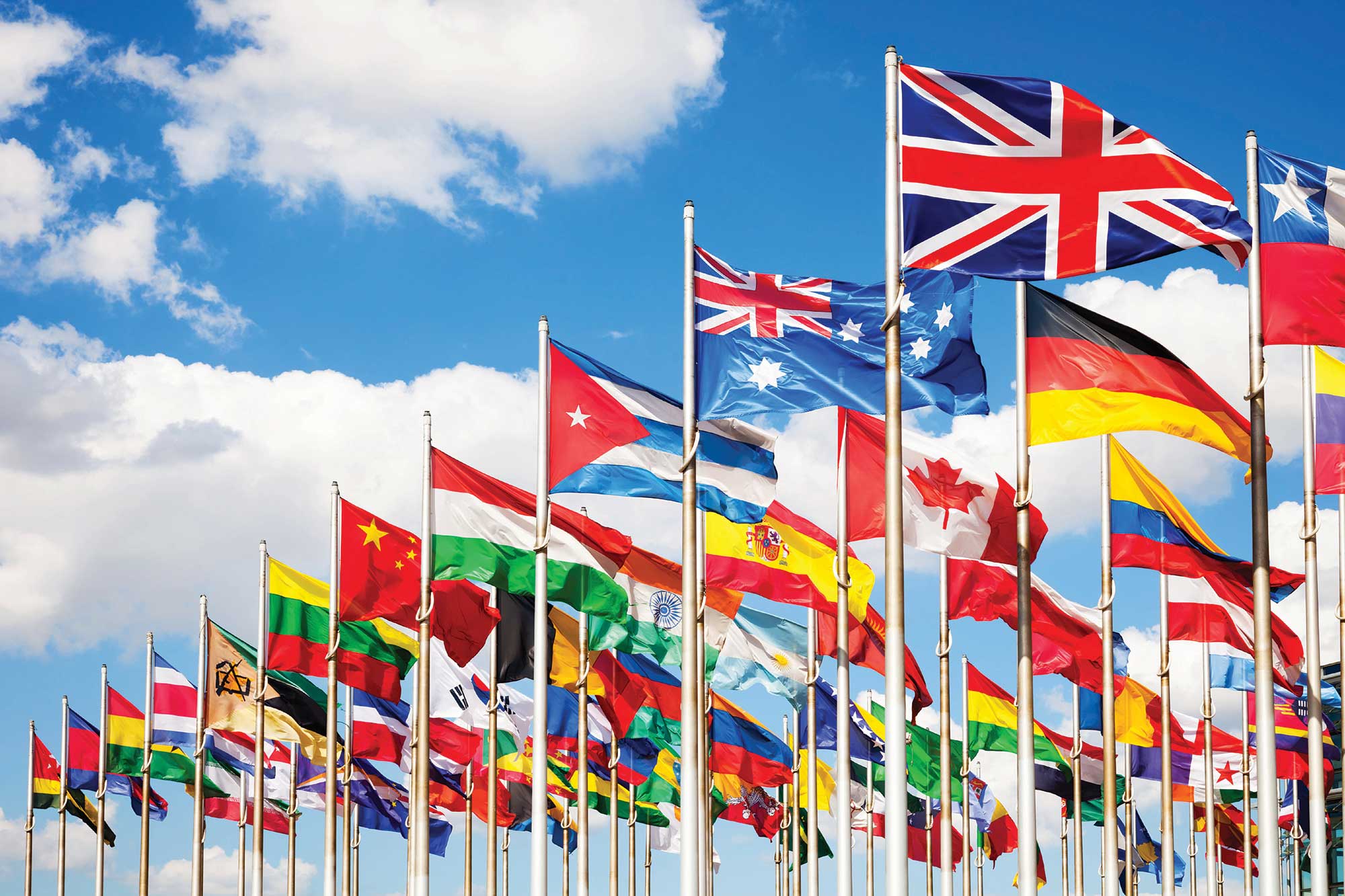 Customer Perceptions and Expectations Regarding Service Qualities in Govt. Owned Commercial Banks of Chittagong City- A Study on Janata Bank Limited, Bangladesh
Mohammad Toufiqur Rahman, Mohammad Shyfur Rahman Chowdhury, Mohammad Rokibul Kabir
Pages -
23 - 31
| Revised -
05-04-2013
| Published -
30-04-2013
MORE INFORMATION
KEYWORDS
Customer Perception, Customer Expectation, Service Quality, Customer Satisfaction, Banking Service
ABSTRACT
The purpose of this article is to find out the customer perceptions and expectations regarding service qualities in the Govt. owned commercial banks of Bangladesh. The average experience with the bank of customer is between 5 to 9 years that indicate their capability to understand and evaluate the services of the bank. From the descriptive analysis we found that almost all the customers are dissatisfied with the perception level in all dimensions of service quality. But from the mentioned service dimensions resulting in expectations are Assurance (mean score 3.56) and Responsiveness (mean score 3.68), that the customers expect more service standards from the bank which indicate more courtesy, ability of employees inspire trust & confidence of the customer and their willingness to help & provide prompt services. Customers want little bit moderation in Empathy (mean score 3.44), that they need few more in caring and individualized attention from the bank. On the basis of age group, almost all the age group is dissatisfied with the services that are currently served by the bank. In Expectation level, the young age group of 20-29 years and 30-39 years expect more service standards than from other age group. Paired sample test shows a significant difference between customer perceptions and the customer expectations regarding Assurance, Empathy, Tangibility and Responsiveness but no significant difference in Reliability.
| | |
| --- | --- |
| 1 | Google Scholar |
| | |
| 2 | CiteSeerX |
| | |
| 3 | refSeek |
| | |
| 4 | Scribd |
| | |
| 5 | SlideShare |
| | |
| 6 | PdfSR |
| | |
| | |
| --- | --- |
| 1 | P. Akan. (2005). Dimensions of service quality: A study in Istanbul. Managing Service Quality,Vol. 5, pp.39-43. |
| | |
| 2 | M. Alamgir and M. Shamsuddoha.Service. (2003, June 1). Quality Dimensions: A Conceptual Analysis. The Chittagong University Journal of Business Administration, Vol. 19. |
| | |
| 3 | JA. Bellizi and T. Bristol. (2004, November 2). An assessment of supermarket loyalty cards in one major US market. Journal of Consumer Marketing, Vol. 21(2), pp.144-154. |
| | |
| 4 | L.Berry, A. Parasuraman and V. Zeithaml.(1988, September-October). The service-quality puzzle. Business Horizons, Vol.31(5), pp. 35. |
| | |
| 5 | R.N. Bolton and J.H. Drew. (1991, January), "A longitudinal analysis of the impact of service changes on customer attitudes", Journal of Marketing, Vol. 55, pp. 1-9. |
| | |
| 6 | J.J. Cronin and S.A. Taylor. (1992, July), "Measuring service quality: a re-examination and extension", Journal of Marketing, Vol.56, pp.55-68. |
| | |
| 7 | A. Dedeke. (2003). Service quality: A fulfillment–oriented and interactions–centered approach.Managing Service Quality, Vol.13, pp.276-289. |
| | |
| 8 | N. Glaveli, E. Petridou, C. Liassides and C. Spathis, (2006). Bank service quality: Evidence from five balkan countries. Managing Service Quality, Vol.16. pp.380-394 |
| | |
| 9 | H. Emari, S. Iranzadeh and S. Bakhshayesh. (2011). Determining the Dimensions of Service Quality in Banking Industry: Examining the Gronroos's Model in Iran. Trends in Applied Sciences Research, Vol.6: pp.57-64. |
| | |
| 10 | G.D. Kang. (2006). The hierarchical structure service quality: Integration of technical and functional quality. Managing Service Quality, Vol. 16: pp.37-56. |
| | |
| 11 | R. Ladhair. (2008). Alternative measures of service quality: A review. Managing Service Quality, Vol. 18:pp. 65-86. |
| | |
| 12 | K. Newman. (2001), "Interrogating SERVQUAL: a critical assessment of service quality measurement in a high street retail bank", The International Journal of Bank Marketing, Vol. 19 (3), 126-139 |
| | |
| 13 | N.A Omar, M. Azrin and H. Sarah. (2009, January) "What customers really want: Exploring service quality dimensions in a retail loyalty", UNITAR E-JOURNAL, Vol. 5, No. 1. |
| | |
| 14 | M.A. O'Neill, A.J. Palmer and R. Beggs, (1998). The effects of survey timing on perceptions of service quality. Managing Service Quality, Vol. 8: pp.126-132. |
| | |
| 15 | E. Petridou, C. Spathis, N. Glaveli and C. Liassides, (2007). Bank service quality: Empirical evidence from Greek and Bulgarian retail customers. Int. J. Quality Reliability Manage. Vol. 36:pp.907-918. |
| | |
| 16 | M.A. Robledo. (2001). Measuring and managing service quality: Integrating customer expectations. Managing Service Quality, Vol.11: pp.22-31. |
| | |
| 17 | N. Seth, S.G. Deshmukh and P. Vrat, (2005). Service quality models: A review. Int. J. Quality Relaibility Manage. Vol. 22: pp.913-949. |
| | |
| 18 | G. Svensson.(2004). Interactive service quality in service encounters: Empirical illustration and models. Managing Service Quality, Vol. 14: pp.278-287. |
| | |
| 19 | M. Terziovski and A. Dean. (1998). Best perdictors of quality performance in Australian service organization. Managing Service Quality, Vol. 8: pp.359-366. |
| | |
| 20 | A. Wong and A. Sohal, (2002). Customers perspectives on service quality and relationship quality in retail encounters. Managing Service Quality, Vol.12: pp.424-433. |
| | |
Mr. Mohammad Toufiqur Rahman
Lecturer, Department of Business Administration International Islamic University Chittagong Chittagong-4203 - Bangladesh
toufiq_robin@yahoo.com
Mr. Mohammad Shyfur Rahman Chowdhury
Lecturer, Department of Business Administration International Islamic University Chittagong Chittagong-4203 - Bangladesh
Mr. Mohammad Rokibul Kabir
Assistant Professor, Department of Business Adminis tration International Islamic University Chittagong Chittagong-4203 - Bangladesh