Full Text Available

(927.58KB)

Publications from CSC-OpenAccess Library are being accessed from over 74 countries worldwide.
EXPLORE PUBLICATIONS BY COUNTRIES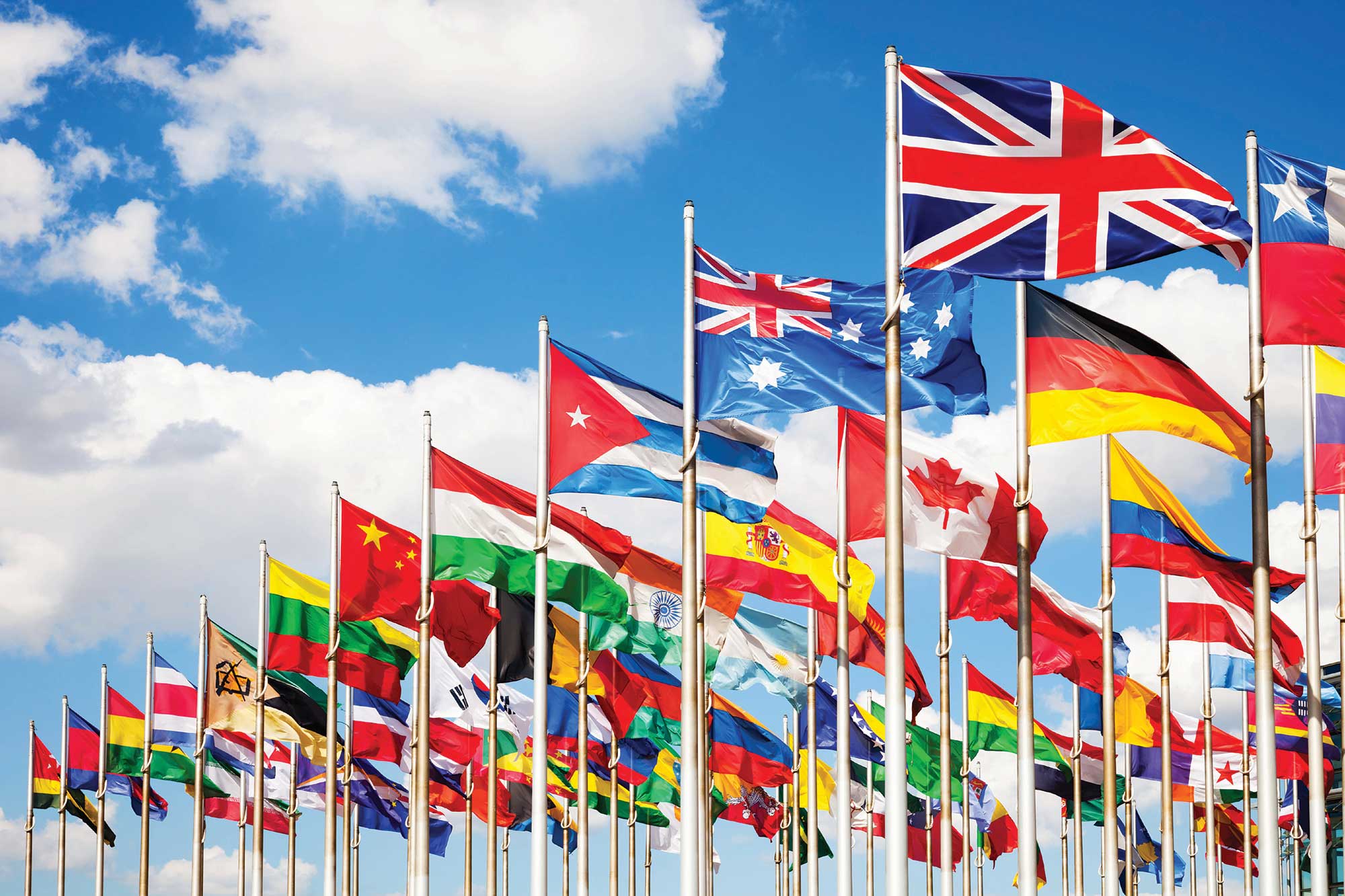 Evaluation and Analysis of Key Performance Indicators Which Affect QoS of Mobile Call Traffic
Owusu Nyarko-Boateng, Adebayo Felix Adekoya
Pages -
14 - 30
| Revised -
31-03-2019
| Published -
30-04-2019
MORE INFORMATION
KEYWORDS
Quality of Service, Key Performance Indicators, Call Setup Success Rate, Call Setup Time, Call Drop Rate, Traffic Channel.
ABSTRACT
Mobile communication is ubiquitous and it usage cut across all sections of human activities. This service has become a necessity in the daily activities of humans across the globe; from communications within organizations, healthcare, educational institutions, government agencies, the judicially, etc, all these human driven activities rely on mobile communications for prompt information delivery. Ensuring quality service delivery by the mobile network operators (MNOs) in the mobile communication space to meet the demands the loyal users is essential. Poor quality of service in mobile communication such as call setup failures, signals loss, congestion, jitter, call drops are some of the key indicators which usually have severe effect on network quality and the experience of mobile service users. This paper investigated how the quality of mobile communications are affected by Key Performance Indicators (KPI) such as Call Setup Success Rate (CSSR), Call Drop Rate (CDR), Traffic Channel (TCH) Availability, Stand-alone Dedicated Control Channel (SDCCH), and Call Setup Time (CST). These KPIs are mostly affected by severe congestions due to several factors. The paper also evaluates and analyze these factors which causes severe congestions on the mobile call traffic, the paper also sought the views and the user perception on the quality of service delivery and then provide suggestions and recommendations on how the MNOs could improve and upgrade their infrastructure to the modern technological framework, to ensure the users always have the most efficient and quality of service delivery.
| | |
| --- | --- |
| 1 | Google Scholar |
| | |
| 2 | refSeek |
| | |
| 3 | BibSonomy |
| | |
| 4 | ResearchGate |
| | |
| 5 | Doc Player |
| | |
| 6 | Scribd |
| | |
| 7 | SlideShare |
| | |
| | |
| --- | --- |
| 1 | Adegoke, A. S., Babalola, I. T., & Balogun, W. A. (2008). Performance evaluation of GSM mobile system in Nigeria. Pacific Journal of Science and Technology, 9(2), 436-441. |
| | |
| 2 | Adel Soudani, Thierry Divoux, Rached Tourki (2012), Data traffic load balancing and QoS in IEEE 802.11 network: Experimental study of the signal strength effect, Computers & Electrical Engineering, Volume 38, Issue 6, 2012, Pages 1717-1730, ISSN 0045-7906, https://doi.org/10.1016/j.compeleceng.2012.07.016. |
| | |
| 3 | Almudena S�nchez, Mat�as Toril, Marta Solera, Salvador Luna-Ram�rez, Gerardo G�mez (2018), Performance assessment of three-dimensional video codecs in mobile terminals, Computer Communications, Volume 125, 2018, Pages 56-64, ISSN 0140-3664, https://doi.org/10.1016/j.comcom.2018.04.016. |
| | |
| 4 | Delgado, J. D., & Santiago, J. M. (2013). Key Performance Indicators For Qos Assessment In Tetra Networks. arXiv: Networking and Internet Architecture, 3(6), 1-18. Retrieved 12 6, 2018, from https://arxiv.org/abs/1401.1918. |
| | |
| 5 | J. J. Popoola, I. O. Megbowon, V. S. A. Adeloye (2009); Performance Evaluation and Improvement on Quality of Service of Global System for Mobile Communications in Nigeria; Vol. 9, No. 2, pp. 91-106, 2009; Journal of Information Technology Impact. |
| | |
| 6 | Kim, S., Kim, D.-Y., & Park, J. H. (2018). Traffic management in the mobile edge cloud to improve the quality of experience of mobile video. Computer Communications, 118, 40�49. doi:10.1016/j.comcom.2017.09.001. |
| | |
| 7 | Moustafa M. Nasralla, Nabeel Khan, Maria G. Martini (2018), Content-aware downlink scheduling for LTE wireless systems: A survey and performance comparison of key approaches, Computer Communications, Volume 130, 2018, Pages 78-100, ISSN 0140-3664, https://doi.org/10.1016/j.comcom.2018.08.009. |
| | |
| 8 | NCA (2018). QUALITY OF SERVICE (QoS) MONITORING OF CELLULAR MOBILE VOICE SERVICES. Retrieved from: https://www.nca.org.gh/assets/Uploads/QoS-Trends-for-April-2013.pdf. Retrieved on: 27th Nov. 2018. |
| | |
| 9 | Osahenvemwen, O. A., & Ikheba, O. S. (2015). Evaluation of QoS in Mobile Communication Networks. International Journal of Computer Science and Telecommunications [Volume 6, Issue 11, December 2015]. ISSN 2047-3338. |
| | |
| 10 | Osunsan, O. K., Nowak, J., Mabonga, E., Pule, S., Kibirige, A. R., & Baliruno, J. B. (2015). Firm age and performance in Kampala, Uganda: A selection of small business enterprises. International Journal of Academic Research in Business and Social Sciences, 5(4), 364-374. DOI:10.6007/IJARBSS/v5-i4/1588 |
| | |
| 11 | Peng Zhou, Yanheng Liu, Jian Wang, Weiwen Deng, Heekuck Oh (2016), Performance analysis of prioritized broadcast service in WAVE/IEEE 802.11p, Computer Networks, Volume 107, Part 2, 2016, Pages 233-245, ISSN 1389-1286, https://doi.org/10.1016/j.comnet.2016.04.011. |
| | |
| 12 | Popoola, S. I., Badejo, J. A., Ojewande, S. O., & Atayero, A. A. (2017). Statistical evaluation of quality of service offered by GSM network operators in Nigeria. Proceedings of the World Congress on Engineering and Computer Science 2017 Vol I WCECS 2017, October 25-27, 2017, San Francisco, USA. |
| | |
| 13 | Popoola, S. I., Atayero, A. A., Faruk, N., & Badejo, J. A. (2018). Data on the key performance indicators for quality of service of GSM networks in Nigeria. Data in brief, 16, 914-928. |
| | |
| 14 | Popoola, J. J., Megbowon, I. O., & Adeloye, V. S. A. (2009). Performance evaluation and improvement on quality of service of global system for mobile communications in Nigeria. Journal of Information Technology Impact, 9(2), 91-106. |
| | |
| 15 | Pravin Kumar, Rajesh K. Singh, Karishma Kharab (2017), A comparative analysis of operational performance of Cellular Mobile Telephone Service Providers in the Delhi working area using an approach of fuzzy ELECTRE, Applied Soft Computing, Volume 59, 2017, Pages 438-447, ISSN 1568-4946, https://doi.org/10.1016/j.asoc.2017.06.019. |
| | |
| 16 | Ryoichi Shinkuma, Yusuke Tanaka, Yoshinobu Yamada, Eiji Takahashi, Takeo Onishi (2018) User instruction mechanism for temporal traffic smoothing in mobile networks, Computer Networks, Volume 137, 2018, Pages 17-26, ISSN 1389-1286, https://doi.org/10.1016/j.comnet.2018.03.008. |
| | |
| 17 | Ukhurebor Kingsley Eghonghon (2017). Evaluation of the quality of service of a cellular network using the network statistics. International Journal of Advanced Engineering and Technology ISSN: 2456-7655 Impact Factor: RJIF 5.54 www.newengineeringjournal.com Volume 1; Issue 5; Pg No. 01-07. |
| | |
| 18 | U.N. Kar, D.K. Sanyal (2017), An overview of device-to-device communication in cellular networks, ICT Express (2017), Science Direct ICT Express. https://doi.org/10.1016/j.icte.2017.08.002. |
| | |
| 19 | V.E.Idigo, A.C.O.Azubogu, C.O.Ohaneme & K.A.Akpado (2012), Real-Time Accessments of Qos of Mobile Cellular Networks in Nigeria; International Journal of Engineering Inventions ISSN: 2278-7461, www.ijeijournal.com Volume 1, Issue 6; PP: 64-68 64. |
| | |
Mr. Owusu Nyarko-Boateng
School of Science/Dept. of Computer Science & Informatics University of Energy and Natural Resources Sunyani, Ghana - Ghana
owusu.nyarko-boateng@uenr.edu.gh
Mr. Adebayo Felix Adekoya
School of Science/Dept. of Computer Science & Informatics University of Energy and Natural Resources Sunyani, Ghana - Ghana