Full Text Available

(455KB)

Publications from CSC-OpenAccess Library are being accessed from over 74 countries worldwide.
EXPLORE PUBLICATIONS BY COUNTRIES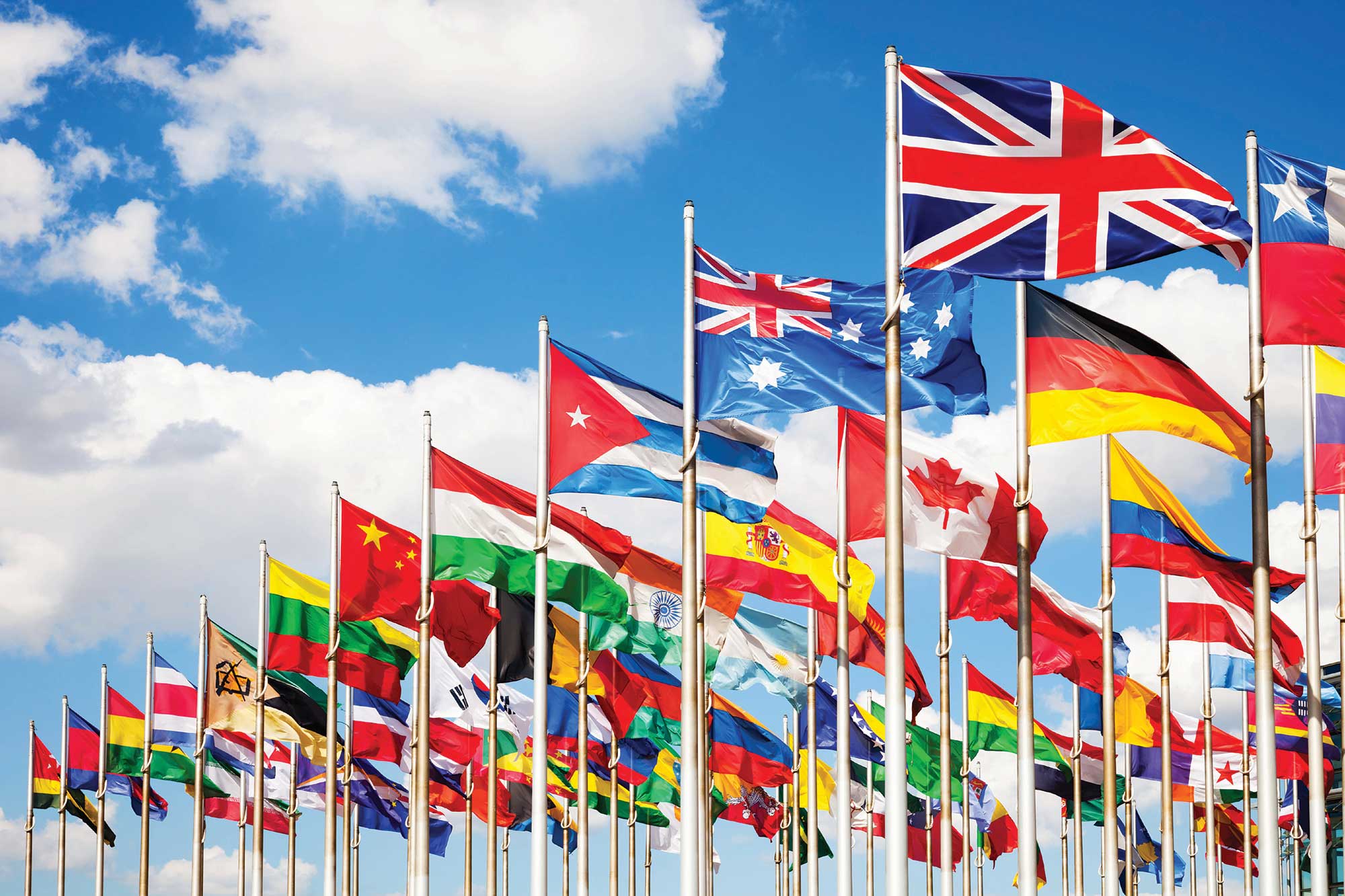 Integrating - VPN and IDS - An Approach to Networks Security.
Yudhvir Singh, Yogesh Chaba, Prabha Rani
Pages -
1 - 13
| Revised -
15-10-2007
| Published -
30-10-2007
MORE INFORMATION
KEYWORDS
Integrating security devices, IPSecVPN, Intrusion Detection Systems
ABSTRACT
The Internet and recent global cyber terrorism have fundamentally changed the way organizations approach security. Recent worm and virus incidents such as Code Red, Nimda, and the Slammer worm have heightened security awareness. Also, numerous other threats have emerged recently that are particularly troublesome. Hence some solution must be provided to encounter the new generation of complex threats. Building up this solution requires the Integration of different security devices. Also system administrators, under the burden of rapidly increasing network activity, need the ability to rapidly understand what is happening on their networks. Hence Correlation of security events provide Security Engineers a better understanding of what is happening for enhanced security situational awareness. Visualization leverages human cognitive abilities and promotes quick mental connections between events that otherwise may be obscured in the volume of IDS alert messages. Keeping all these points in mind we have chosen to integrate VPN and IDS to provide an efficient solution for security engineers.
CITED BY
(4)

| | |
| --- | --- |
| 1 | Houngbo, P. J. (2015). Network Security: Experiment of Network Health Analysis At An ISP. International Journal of Computer Science and Security (IJCSS), 9(1), 1. |
| | |
| 2 | Zhaoliu Rong, Shu Mei E, & Zhong Weijun. (2014). Virtual private networks, and intrusion detection systems analyze the optimal allocation of Game Strategies Management Engineering, (4), 187-192. |
| | |
| 3 | Singh, Y., Khatkar, A., Rani, P., Deepika, D., & Barak, D. D. (2013, April). Wormhole Attack Avoidance Technique in Mobile Adhoc Networks. In Advanced Computing and Communication Technologies (ACCT), 2013 Third International Conference on (pp. 283-287). IEEE. |
| | |
| 4 | Goto, K., Okabe, H., Shimizu, S., Onoda, M., & Fujioka, Y. (2009). Evaluation method of novel absorbents for CO 2 capture. Energy Procedia, 1(1), 1083-1089. |
| | |
| | |
| --- | --- |
| 1 | Google Scholar |
| | |
| 2 | Academic Journals Database |
| | |
| 3 | ScientificCommons |
| | |
| 4 | Academic Index |
| | |
| 5 | CiteSeerX |
| | |
| 6 | refSeek |
| | |
| 7 | iSEEK |
| | |
| 8 | Socol@r |
| | |
| 9 | ResearchGATE |
| | |
| 10 | Libsearch |
| | |
| 11 | Scribd |
| | |
| 12 | SlideShare |
| | |
| 13 | PDFCAST |
| | |
| 14 | PdfSR |
| | |
| | |
| --- | --- |
| 1 | Ying-Dar Lin, Huan-Yunwei, and ShaoTangYu, Building an Integrated Security Gateway: Mechanisms performance Evaluations, Implementations and Research Issues, EEE communications Survey, the electronic Magazine of original peer reviewed survey articles. http://www.comsoc.org/pubs/surveys. |
| | |
| 2 | Jason Halpern, Safe VPN IPSec Virtual Private Networks in Depth, White Paper, Page 5-8. [April 2001]. |
| | |
| 3 | Char Sample, Mike Nickle and Ian Poynter, Firewall and IDs shortcomings, first presented at SANS Network Security, Monterey, California. [October 2000]. |
| | |
| 4 | Glenn A. Fink, Paul Muessig, and Chris North, Visual Correlation of Host Processes and Network Traffic. http://infovis.cs.vt.edu. |
| | |
| 5 | Ron Gula, Correlating IDS Alerts with Vulnerability Information, Tenable Network Security http://www.tenablesecurity.com , (December 2002). |
| | |
| 6 | netForensics,Comprehensive Correlation: A Three Tiered Approach, http://www.netforensics.com,(2004). |
| | |
| 7 | Robert Ball, Glenn A. Fink, Anand Rathi, Sumit Shah, and Chris North, Home-Centric Visualization of Network Traffic for Security Administration, http://infovis.cs.vt.edu/. |
| | |
| 8 | Cisco Catalyst 3750 24-Port Ethernet Switch: Product Reviews. |
| | |
| 9 | Cisco Intrusion Detection System 4215 Sensor (IDS-4215-K9) Network Monitoring Device: Product Features. |
| | |
| 10 | CISCO PIX 515E SecurityAppliance, Datasheet Cisco Systems, (2005). |
| | |
| 11 | Thomas H. Ptacek , "Insertion, Evasion, and Denial of Service: Eluding Network Intrusion Detection", whitepaper from windows security, http://www.windowssecurity.com/. |
| | |
| 12 | Corbin Del Carlo, "Intrusion detection evasion: How Attackers get past the burglar alarm", SANS Great Lakes, Chicago Illinois, May 18-23, 2003. |
| | |
| 13 | Joshua Heling, CISSP CTO and Co-founder, Secure Pipe Inc." Balancing Detection and Prevention in the Deployment of Network Intrusion Technology", White Paper from Secure Pipe Managed Network Security. |
| | |
| 14 | Haluk Aydin, "NAT Traversal: Peace Agreement between NAT and IPSEC", SANS Institute, August 12, 2001. |
| | |
| 15 | Christopher Smith, "IPsec's role in Network Security: Past, Present, Future" SANS Institute, September 2001. |
| | |
| 16 | S. Kent and R. Atkinson, "IP Authentication Header", IETF Network Working Group RFC 2402, November 1998. |
| | |
| 17 | S. Kent and R. Atkinson, "IP Encapsulating Security Payload", IETF Network Working Group RFC 2406, November 1998. |
| | |
| 18 | Joshua Haines, Dorene Kewley, Ryder ,Laura Tinnel, Stephen Taylor, "Intrusion Alert Correlation- Validation of Sensor Alert Correlators", Published by the IEEE Computer Soceity,2003. |
| | |
Mr. Yudhvir Singh
yudhvirsingh@rediffmail.com
Dr. Yogesh Chaba
Mr. Prabha Rani