Full Text Available

(108.45KB)

Publications from CSC-OpenAccess Library are being accessed from over 74 countries worldwide.
EXPLORE PUBLICATIONS BY COUNTRIES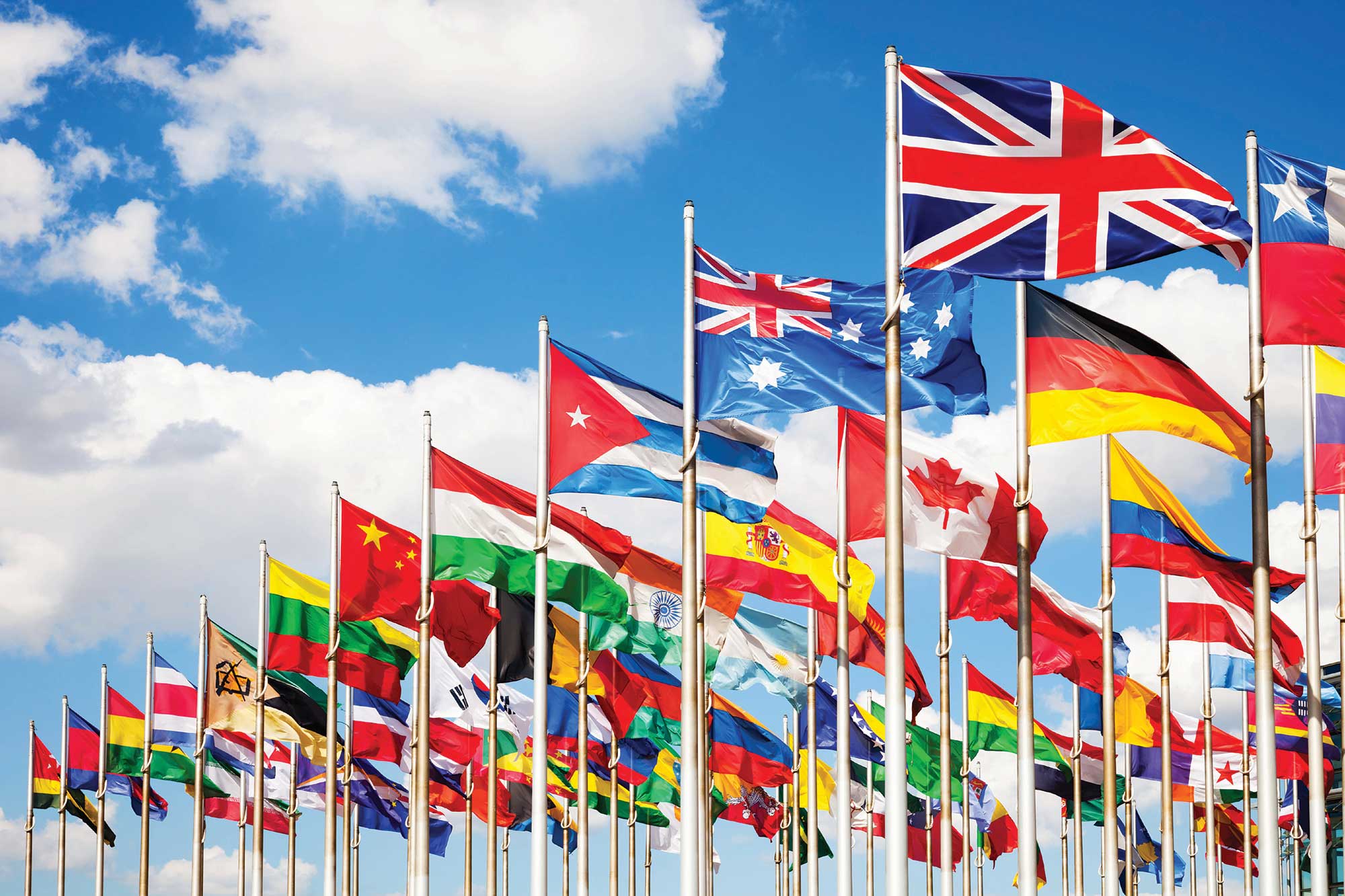 Different Types of Attacks on Integrated MANET-Internet Communication
Abhay Kumar Rai, Rajiv Ranjan Tewari, Saurabh Kant Upadhyay
Pages -
265 - 274
| Revised -
30-06-2010
| Published -
10-08-2010
MORE INFORMATION
KEYWORDS
Ad hoc networks, Home agent, Foreign agent, Security threats
ABSTRACT
Security is an important issue in the integrated MANET-Internet environment because in this environment we have to consider the attacks on Internet connectivity and also on the ad hoc routing protocols. The focus of this work is on different types of attacks on integrated MANET-Internet communication. We consider most common types of attacks on mobile ad hoc networks and on access point through which MANET is connected to the Internet. Specifically, we study how different attacks affect the performance of the network and find out the security issues which have not solved until now. The results enable us to minimize the attacks on integrated MANET-Internet efficiently.
CITED BY
(106)

| | |
| --- | --- |
| 1 | Shrivastava, S., Agrawal, C., & Jain, A. (2015). An IDS scheme against Black hole Attack to Secure AOMDV Routing in MANET. arXiv preprint arXiv:1502.04801. |
| | |
| 2 | Maheswari, R., MCA, M. S. R., & PHIL, M. (2015, March). A Review on Types of Jamming Attack In Mobile Ad-Hoc Network. In Proceedings of the UGC Sponsored National Conference on Advanced Networking and Applications. |
| | |
| 3 | Pandhare, S. S., & Jawandiya, P. M. (2015, March). Security Goals and Attacks in Mobile Ad Hoc Networks: An exclusive survey. In National Conference "CONVERGENCE (Vol. 2015, p. 28). |
| | |
| 4 | Filipek, J., & Hudec, L. (2015, January). Distributed firewall in Mobile Ad Hoc Networks. In Applied Machine Intelligence and Informatics (SAMI), 2015 IEEE 13th International Symposium on (pp. 233-238). IEEE. |
| | |
| 5 | Mohammed, A., Sofiane, B. H., & kamel Mohamed, F. (2015). A Cross Layer for Detection and Ignoring Black Hole Attack in MANET. |
| | |
| 6 | Mittal, V. (2015). Prevention and Elimination of Gray Hole Attack in Mobile Ad-Hoc Networks by Enhanced Multipath Approach. Prevention, 4(5). |
| | |
| 7 | Paliwal, G., Mudgal, A. P., & Taterh, S. (2015, January). A Study on Various Attacks of TCP/IP and Security Challenges in MANET Layer Architecture. In Proceedings of Fourth International Conference on Soft Computing for Problem Solving (pp. 191-203). Springer India. |
| | |
| 8 | Dorri, A., Kamel, S. R., & Kheirkhah, E. (2015). Security challenges in mobile ad hoc networks: a survey. arXiv preprint arXiv:1503.03233. |
| | |
| 9 | Singh, J., Singh, A., & Shree, M. R. (2015). An Assessment of Frequently Adopted Security Patterns in Mobile Ad hoc Network: Requirement and Security Management Perspective. Journal of Wireless Network and Microsystems, 4(1-2). |
| | |
| 10 | Banerjee, S., Sardar, M., & Majumder, K. (2014, January). Aodv based black-hole attack mitigation in manet. In Proceedings of the International Conference on Frontiers of Intelligent Computing: Theory and Applications (FICTA) 2013 (pp. 345-352). Springer International Publishing. |
| | |
| 11 | Gopalakrishnan, S., & Ganeshkumar, P. (2014). Intrusion detection in mobile ad hoc network using secure routing for attacker identification protocol. American Journal of Applied Sciences, 11(8), 1391. |
| | |
| 12 | Silwal, S., & Sharma, A. (2014). A new Security approach for integrating wireless adhoc network using octant bit computation and routing test. IJSEAT, 2(6), 154-157. |
| | |
| 13 | Banerjee, S., & Majumder, K. (2014). wormhole attack mitigation in manet: a cluster based avoidance technique. International Journal of Computer Networks & Communications, 6(1), 45. |
| | |
| 14 | Abomhara, M., & Koien, G. M. (2014, May). Security and privacy in the Internet of Things: Current status and open issues. In Privacy and Security in Mobile Systems (PRISMS), 2014 International Conference on (pp. 1-8). IEEE. |
| | |
| 15 | Garg, G., Kaushal, S., & Sharma, A. (2014). Behavioural Study of Reactive Protocols with Wormhole Attack in Mobile ADHOC Networks. Journal of Emerging Technologies in Web Intelligence, 6(4), 445-455. |
| | |
| 16 | Sivagurunathan, S., & Prathapchandran, K. (2014, January). Trust and cluster based authentication schemes in mobile Ad Hoc networks—A review. In Power Signals Control and Computations (EPSCICON), 2014 International Conference on (pp. 1-5). IEEE. |
| | |
| 17 | Tamizarasu, k., kalpana, a., & rajaram, M. (2014). maliciousness in mobile ad hoc networks: a performance evaluation. Journal of Theoretical & Applied Information Technology, 65(3). |
| | |
| 18 | Patil, K. T., & Patil, M. E. (2014). Study of Attacks in MANET, Attacks on AES, Cryptographically Generated Addresses (CGAs) Methods and Possible Alleviation in IPV6 over MANET Area. International Journal of Computer Applications, 96(1). |
| | |
| 19 | Kirubakaran, N., & Kathirvel, A. (2014). Performance Improvement of Security Attacks in Wireless Mobile Ad Hoc Networks. Asian Journal of Information Technology, 13(2), 68-76. |
| | |
| 20 | Dureja, A., & Dahiya, V. (2014). performance evaluation of collaborative attacks in manet. |
| | |
| 21 | Jasim, S. I. (2014). pcf investigation to improve the performance of tora-based manet against jamming attacks. International Journal of Computer Science and Engineering Survey, 5(3), 17. |
| | |
| 22 | Guo, C., Xu, H., Ju, L., Jia, Z., & Xu, J. (2014, September). A High-Performance Distributed Certificate Revocation Scheme for Mobile Ad Hoc Networks. In Trust, Security and Privacy in Computing and Communications (TrustCom), 2014 IEEE 13th International Conference on (pp. 156-163). IEEE. |
| | |
| 23 | Sivagurunathan, S., & Prathapchandran, K. (2014, March). Trust Based Security Schemes in Mobile Ad Hoc Networks-A Review. In Intelligent Computing Applications (ICICA), 2014 International Conference on (pp. 291-295). IEEE. |
| | |
| 24 | Sardar, M., Banerjee, S., Majhi, K., & Majumder, K. (2014). Trust Based Network Layer Attacks Prevention in MANET. In Emerging Trends in Computing and Communication (pp. 193-204). Springer India. |
| | |
| 25 | Vaibhav, A. (2014). Security in Monitoring Schemes: A Survey. arXiv preprint arXiv:1411.5213. |
| | |
| 26 | Uma, M., & Padmavathi, G. (2013). A Survey on Various Cyber Attacks and their Classification. IJ Network Security, 15(5), 390-396. |
| | |
| 27 | Tanwar, S., & Prema, K. V. (2013). Threats & Security Issues in Ad hoc network: A Survey Report. International Journal of Soft Computing and Engineering, 2(6). |
| | |
| 28 | Kumar, B. A., Kavuri, K., & Batchanaboyina, M. (2013). A Novel Approach for Preventing Hackers in Data Communication. International Journal of Advanced Studies in Computers, Science and Engineering, 2(2), 1. |
| | |
| 29 | Grochocki, D. (2013). Deployment considerations for intrusion detection systems in advanced metering infrastructure. |
| | |
| 30 | Khubalkar, A. S., & Ragha, L. R. (2013, July). Security enabled DSR for establishing symmetric key and security in MANETS. In Wireless and Optical Communications Networks (WOCN), 2013 Tenth International Conference on (pp. 1-5). IEEE. |
| | |
| 31 | Mandala, S., Abdullah, A. H., Ismail, A. S., Haron, H., Ngadi, M. A., & Coulibaly, Y. (2013, November). A review of blackhole attack in mobile adhoc network. In Instrumentation, Communications, Information Technology, and Biomedical Engineering (ICICI-BME), 2013 3rd International Conference on (pp. 339-344). IEEE. |
| | |
| 32 | Gupta, N. K., & Garg, A. (2013). Trust and Shortest Path Selection based Routing Protocol for MANET. International Journal of Computer Applications, 76(12). |
| | |
| 33 | Saxena, N., Kumar, S., & Saxena, V. (2013). Performance Analysis of AODV Routing Protocol under the Different Attacks Through The Use Of OPNET Simulator. International Journal of Innovative Research and Development, 2(12). |
| | |
| 34 | Shrivastava, S., & Jain, S. (2013). A Brief Introduction of Different type of Security Attacks found in Mobile Ad-hoc Network. International Journal of Computer Science & Engineering Technology (IJCSET), 4(3). |
| | |
| 35 | Singhal, P., & Kumar, R. (2013). Analyzing Misbehavior of Selfish Nodes in Mobile Adhoc Network. International Journal of Computer Applications (0975–8887) Volume. |
| | |
| 36 | Ahmed, M. N., Abdullah, A. H., & El-Sayed, A. (2013). A survey of MANET survivability routing techniques. |
| | |
| 37 | Singh, J. P., & Gupta, A. K. (2013). Protocol Stack based Security Vulnerabilities in MANETs. International Journal of Computer Applications (0975–8887), 69(21). |
| | |
| 38 | Singh, D. (2013). Intrusion Detection System based on Fuzzy C Means Clustering and Probabilistic Neural Network. |
| | |
| 39 | Singh, A., Khanna, O. S., Singh, S. P., & Singh, J. (2013). Multipath Algorithm For Prevention Of Wormhole Attack In Manet. |
| | |
| 40 | Shrivastava, A., & Ahirwal, R. R. (2013). A SVM and K-means Clustering based Fast and Efficient Intrusion Detection System. International Journal of Computer Applications, 72(6), 25-29. |
| | |
| 41 | Callegari, C., Giordano, S., Mannella, S., & Pagano, M. (2013). Design and Implementation of a Testbed for the Security Assessment of MANETs. In Cyberspace Safety and Security (pp. 228-242). Springer International Publishing. |
| | |
| 42 | Nirmala, G., Thudupathi, E., & Nadu, T. (2013). Risk-Aware Response Mechanism with Extended DS theory. Risk, 2(1), 6-15. |
| | |
| 43 | Gupta, N. K., & Pandey, K. (2013, August). Trust based Ad-hoc on Demand Routing protocol for MANET. In Contemporary Computing (IC3), 2013 Sixth International Conference on (pp. 225-231). IEEE. |
| | |
| 44 | ON, S. O. B. H. A. (2013). A STUDY OF DIFFERENT ATTACKS IN MANET AND DISCUSSION ABOUT SOLUTIONS OF BLACK HOLE ATTACK ON AODV PROTOCOL. |
| | |
| 45 | Chen, P. Y., & Lin, F. Y. S. (2013). Recovery and Resource Allocation Strategies to Maximize Mobile Network Survivability by Using Game Theories and Optimization Techniques. Journal of Applied Mathematics, 2013. |
| | |
| 46 | Dhiman, D., & Nayyar, A. (2013). Complete Scenario of Routing Protocols, Security Leaks and Attacks in MANETs. International Journal, 3(10). |
| | |
| 47 | Shukla, R., & Bhandari, R. (2013). A Novel Minimized Computational Time Based Encryption and Authentication Using ECDSA. International Journal of Modern Education and Computer Science (IJMECS), 5(9), 19. |
| | |
| 48 | Yadav, N. A Detail Qualitative Survey on Denial of Service Attacks in Mobile Ad-hoc Networks. |
| | |
| 49 | Elamathi, N. a study of routing attacks in wireless mobile adhoc networks. |
| | |
| 50 | M. Kumar, A. Bhushan and Amit Kumar, "A Study of wireless Ad-Hoc Network attack and Routing", International Journal of Advanced Research in Computer Science and Software Engineering, 2(4), pp. 30-33, 2012. |
| | |
| 51 | A. K. Rai and R. R. Tewari, "A Secure Framework for Integrated MANET-Internet Communication", in Proceedings of the National Academy of Sciences, India, 2012. |
| | |
| 52 | 11. D.Devi Aruna and P.Subashini, "CCMP-AES Model with SNAuth SPMAODVRouting Potocol to Secure Link and Network Layer for Mobile Adhoc Networks in Military Scenario", International Journal of Engineering and Advanced Technology (IJEAT), 1(4), pp. 230-236, 2012 |
| | |
| 53 | R.H. Jhaveri, S.J.Patel, and D.C. Jinwala, "DoS Attacks in Mobile Ad Hoc Networks: A Survey", in Proceedings of Advanced Computing & Communication Technologies (ACCT), 2012 Second International Conference , Rohtak, Haryana, 7-8 Jan. 2012, pp. 535 – 541 |
| | |
| 54 | D. Pendlimarri and P. B. B. Petlu, "Ancillary Resistor leads to Sparse Glitches: an Extra Approach to Avert Hacker using Syndicate Browser Design", International Journal on Advanced Science, Engineering and Information Technology, 2 (5), pp. 57-60, 2012. |
| | |
| 55 | S. R. Jathe and D. M. Dakhane, "Indicators for Detecting Sinkhole Attack in MANET", International Journal of Emerging Technology and Advanced Engineering, 2(1), pp. 369-372, January 2012. |
| | |
| 56 | Karmore, P. K., & Gaurishankar, L. G. (2012). Detection of Blackhole Attack on AODV based Mobile Ad hoc Networks using K-means Clustering Technique of Data Mining. |
| | |
| 57 | Balarengadurai, C., & Saraswathi, S. (2012, November). Detection of exhaustion attacks over IEEE 802.15. 4 MAC layer using fuzzy logic system. In Intelligent Systems Design and Applications (ISDA), 2012 12th International Conference on (pp. 527-532). IEEE. |
| | |
| 58 | Biswas, S., Dey, P., & Neogy, S. (2012, November). Trusted checkpointing based on ant colony optimization in MANET. In Emerging Applications of Information Technology (EAIT), 2012 Third International Conference on (pp. 433-438). IEEE. |
| | |
| 59 | Rai, A. K., & Tewari, R. R. (2012). A Secure Framework for Integrated MANET-Internet Communication. Proceedings of the National Academy of Sciences, India Section A: Physical Sciences, 82(3), 251-255. |
| | |
| 60 | Aruna, D. D., & Subashini, D. P. (2012). Securing Physical and network layer using SNAuth-SPMAODV with DSSS for Mobile adhoc networks in Military Scenario. International Journal of Electronics and Computer Science Engineering (IJECSE, ISSN: 2277-1956), 1(03), 1840-1849. |
| | |
| 61 | Jhaveri, R. H., Patel, S. J., & Jinwala, D. C. (2012, January). DoS attacks in mobile ad hoc networks: A survey. In Advanced Computing & Communication Technologies (ACCT), 2012 Second International Conference on (pp. 535-541). IEEE. |
| | |
| 62 | Sadeghi, M., & Yahya, S. (2012, July). Analysis of Wormhole attack on MANETs using different MANET routing protocols. In Ubiquitous and Future Networks (ICUFN), 2012 Fourth International Conference on (pp. 301-305). IEEE. |
| | |
| 63 | Indirani, G., & Selvakumar, K. (2012). Swarm based Intrusion Detection and Defense Technique for Malicious Attacks in Mobile Ad Hoc Networks. International Journal of Computer Applications (0975–8887), 50(19), 1-7. |
| | |
| 64 | Kumar, M., & Kumar, A. B. A. (2012). A study of wireless Ad-hoc Network attack and routing Protocol attack. International Journal of Advanced Research in Computer Science and Software Engineering ISSN, 2277. |
| | |
| 65 | Grochocki, D., Huh, J. H., Berthier, R., Bobba, R., Sanders, W. H., Cardenas, A., & Jetcheva, J. G. (2012, November). AMI threats, intrusion detection requirements and deployment recommendations. In Smart Grid Communications (SmartGridComm), 2012 IEEE Third International Conference on (pp. 395-400). IEEE. |
| | |
| 66 | Banerjee, S., & Majumder, K. (2012). A comparative study on wormhole attack prevention schemes in mobile ad-hoc network. In Recent Trends in Computer Networks and Distributed Systems Security (pp. 372-384). Springer Berlin Heidelberg. |
| | |
| 67 | Patel, M. C., & Kuche, A. J. (2012). Different Attacks in MANET. International Journal of Managment, IT and Engineering, 2(9), 394-406. |
| | |
| 68 | Mirzaei, A., & Mohammadi, S. (2012). Use of Honeypots along with IDS in Cluster-Based MANETs. American Journal of Scientific Research, (80), 155-163. |
| | |
| 69 | Banerjee, S., & Majumder, K. (2012). A survey of blackhole attacks and countermeasures in wireless mobile ad-hoc networks. In Recent Trends in Computer Networks and Distributed Systems Security (pp. 396-407). Springer Berlin Heidelberg. |
| | |
| 70 | Jathe, S. R., & Dakhane, D. M. (2012). Indicators for Detecting Sinkhole Attack in MANET. International Journal of Emerging Technology and Advanced Engineering, 2, 2250-2459. |
| | |
| 71 | Kaur, E. H., Pooja, E., & Gupta, O. P. (2012). International Journal of Emerging Technologies in Computational and Applied Sciences (IJETCAS) www. iasir. net. |
| | |
| 72 | Sharma, E. S., & Singh, E. T. (2012). An Efficient Intrusion Detection System for Routing Attacks in Manets: An Analytical Report. NETWORKS, 19(20), 21. |
| | |
| 73 | Aruna, D. D., & Subashini, P. (2012). CCMP-AES Model with SNAuth-SPMAODV Routing Potocol to Secure Link and Network Layer for Mobile Adhoc Networks in Military Scenario. International Journal of Engineering and Advanced Technology (IJEAT) ISSN, 2249-8958. |
| | |
| 74 | Jayanand, A., & Jebarajan, T. (2012). Improved Multi-Path Secured Routing Protocol. Networking and Communication Engineering, 4(13), 787-792. |
| | |
| 75 | Sharma, E. S., & Singh, E. T. P. (2012). Distance Vector Routing Algorithm for Detection and Correction of Grey & Black Hole Attack by Implementing IDS. |
| | |
| 76 | Pendlimarri, D., & Petlu, P. B. B. (2012). Ancillary Resistor leads to Sparse Glitches: an Extra Approach to Avert Hacker using Syndicate Browser Design. International Journal on Advanced Science, Engineering and Information Technology, 2(5), 57-60. |
| | |
| 77 | Mewada, V. B., & Borisagar, V. modified dsr for mitigating blackhole impact in manet. |
| | |
| 78 | Sharma, k., & singla, p. a survey on various security attacks in manet. |
| | |
| 79 | P. K. Karmore and G. L. Girhe, "DETECTION OF BLACKHOLE ATTACK ON AODV BASED MOBILE AD HOC NETWORKS USING K-MEANS CLUSTERING TECHNIQUE OF DATA MINING", International Journal of Research in Engineering & Applied Sciences, 2(2), pp. 464-478. |
| | |
| 80 | P. B. B. Petlu, N. L. K. Anantapalli, D. Pendlimarri and M. M. Rao, "Novel Methodologies to Avert Hacker", Trends in Computer Science, Engineering and Information Technology Communications in Computer and Information Science, 204(1), pp. 112-120, 2011. |
| | |
| 81 | J. Singh, A. Singh and Ms. R. Shree, "An Assessment of Frequently Adopted Security Patterns in Mobile Ad hoc Network: Requirement and Security Management Perspective", Int Jr of Advanced Computer Engineering and Architecture, 1(1), pp. 111-120, June 2011. |
| | |
| 82 | R. Khan and A. K. Vatsa, "Detection and Control of DDOS Attacks over Reputation and Score Based MANET", Journal of Emerging Trends in Computing and Information Sciences, 2(11), pp. 646-655, October 2011. |
| | |
| 83 | S. P. Manikandan and Dr. R. Manimegalai, "Evaluation of Intrusion Detection Algorithms for Interoperability Gateways in Ad Hoc Networks", International Journal on Computer Science and Engineering (IJCSE), 3(9), pp. 3243-3249, September 2011. |
| | |
| 84 | J. Singh, A. Singh and R. Shree. "An Assessment of Frequently Adopted Unsecure Patterns in Mobile Ad hoc Network: Requirement and Security Management Perspective". International Journal of Computer Applications 24(9), pp. 34–39, June 2011. |
| | |
| 85 | P. K. Karmore and S. M. Nirkhi, "Detecting Intrusion on AODV based Mobile Ad Hoc Networks by k-means Clustering Method of Data Mining", International Journal of Computer Science and Information Technologies, 2 (4) , pp. 1774-1779, 2011. |
| | |
| 86 | Ms. P. K. Karmore and Ms. S. T. Bodkhe, "A Survey on Intrusion in Ad Hoc Networks and its Detection Measures", International Journal on Computer Science and Engineering (IJCSE), 3(5), pp. 1896- 1903, May 2011. |
| | |
| 87 | Khan, R., & Vatsa, A. K. (2011). Detection and control of DDOS attacks over reputation and score based MANET. Journal of Emerging Trends in Computing and Information Sciences, 2(11). |
| | |
| 88 | Karmore, P. K., & Bodkhe, S. T. (2011). A survey on intrusion in ad hoc networks and its detection measures. International Journal on Computer Science and Engineering, 3(5), 1896-1903. |
| | |
| 89 | Manikandan, S. P., & Manimegalai, D. R. (2011). Evaluation of Intrusion Detection Algorithms for Interoperability Gateways in Ad Hoc Networks. International Journal on Computer Science and Engineering (IJCSE), ISSN, 0975-3397. |
| | |
| 90 | Karmore, P. K., & Nirkhi, S. M. (2011). Detecting Intrusion on AODV based Mobile Ad Hoc Networks by k-means Clustering method of Data Mining. International Journal of Computer Science and Information Technologies, 2(4), 1774-1779. |
| | |
| 91 | Singh, J., Singh, A., & Shree, R. (2011). An Assessment of Frequently Adopted Unsecure Patterns in Mobile Ad hoc Network: Requirement and Security Management Perspective. International Journal of Computer Applications (0975–8887), 24(9). |
| | |
| 92 | Petlu, P. B. B., Anantapalli, N. K., Pendlimarri, D., & Rao, M. M. (2011). Novel Methodologies to Avert Hacker. In Trends in Computer Science, Engineering and Information Technology (pp. 112-120). Springer Berlin Heidelberg. |
| | |
| 93 | I ndirani, G., & Selvakumar, K. Performance of Swarm Based Intrusion Detection System Under Different Mobility Conditions in MANET. International Journal of Emerging Technology and Advanced Engineering, ISSN, 2250-2459. |
| | |
| 94 | Kumara, L., & Sharmab, V. An Overview of MANETs: Issues and Security Solutions. |
| | |
| 95 | Singh, J., Singh, A., & Shree, R. Article: An Assessment of Frequently Adopted Unsecure Patterns in Mobile Ad hoc Network: Requirement and Security Management Perspective}. International Journal, 24, 34-39. |
| | |
| 96 | Kumar, S., & Malhotra, S. A Survey on security flaws and attacks over wireless ad hoc network. |
| | |
| 97 | Chen, P. Y., & Lin, F. Y. S. Recovery and Resource Allocation Strategies to Maximize Mobile Network. |
| | |
| 98 | Juneja, V., & Rani, M. E. Survey for Optimal Solution to resolve "Big Hole Attack" in AODV. |
| | |
| 99 | Bagga, G. S., & Rai, M. K. Bandwidth Efficient Multicasting Operation in AODV Protocol for Mobile Ad-Hoc Networks. |
| | |
| 100 | Pure, R. S., Patil, G., & Hussain, M. M. Trust based solutions using counter strategies for Routing attacks in MANET. |
| | |
| 101 | Anantharaj, B., & Satheeshkumar, N. An Algorithm for Secure routed creation and Data Transfer in MANETs. |
| | |
| 102 | Yadav, Y., Kumar, S., & Saxena, V. Intrusion Detection and Classification in MANET using Network Characteristics and PNN Algorithm. |
| | |
| 103 | P. M. Jawandhiya, M. M. Ghonge, DR. M.S.ALI and PROF. J.S. DESHPANDE, "A Survey of Mobile Ad Hoc Network Attacks", International Journal of Engineering Science and Technology, 2(9), pp. 4063-4071, 2010. |
| | |
| 104 | Jawandhiya, P. M., Ghonge, M. M., Ali, M. S., & Deshpande, J. S. (2010). A survey of mobile ad hoc network attacks. International Journal of Engineering Science and Technology, 2(9), 4063-4071. |
| | |
| 105 | Sehrawat, M., & Sharma, P. Review on Attacks in Mobile Ad-hoc Networks (MANET). |
| | |
| 106 | Kapdi, m. n. b., detroja, m. b. b., & hansaliya, m. b. h. simulation based study of attacks on different layerin mobile ad hoc network (manet). |
| | |
| | |
| --- | --- |
| 1 | Google Scholar |
| | |
| 2 | Academic Index |
| | |
| 3 | CiteSeerX |
| | |
| 4 | refSeek |
| | |
| 5 | iSEEK |
| | |
| 6 | Socol@r |
| | |
| 7 | Libsearch |
| | |
| 8 | Bielefeld Academic Search Engine (BASE) |
| | |
| 9 | Scribd |
| | |
| 10 | WorldCat |
| | |
| 11 | SlideShare |
| | |
| 12 | PDFCAST |
| | |
| 13 | PdfSR |
| | |
| | |
| --- | --- |
| 1 | Nishu Garg, R.P.Mahapatra. "MANET Security Issues". IJCSNS International Journal of Computer Science and Network Security, Volume.9, No.8, 2009. |
| | |
| 2 | Hoang Lan Nguyen, Uyen Trang Nguyen. "A study of different types of attacks on multicast in mobile ad hoc networks". Ad Hoc Networks, Volume 6, Issue 1, Pages 32-46, January 2008. |
| | |
| 3 | F. Kargl, A. Geiß, S. Schlott, M. Weber. "Secure Dynamic Source Routing". Hawaiian International Conference on System Sciences 38 Hawaii, USA, January 2005. |
| | |
| 4 | Jihye Kim, Gene Tsudik. "SRDP: Secure route discovery for dynamic source routing in MANET's". Ad Hoc Networks, Volume 7, Issue 6, Pages 1097-1109, August 2009. |
| | |
| 5 | Bin Xie and Anup Kumar. "A Framework for Internet and Ad hoc Network Security". IEEE Symposium on Computers and Communications (ISCC-2004), June 2004. |
| | |
| 6 | Ramanarayana Kandikattu and Lillykutty Jacob. "Secure Internet Connectivity for Dynamic Source Routing (DSR) based Mobile Ad hoc Networks". International Journal of Electronics, Circuits and Systems Volume 2, October 2007. |
| | |
| 7 | K. Ramanarayana, Lillykutty Jacob. "Secure Routing in Integrated Mobile Ad hoc Network (MANET)-Internet". Third International Workshop on Security, Privacy and Trust in Pervasive and Ubiquitous Computing, Pages 19-24, 2007. |
| | |
| 8 | Vaidya, B., Jae-Young Pyun, Sungbum Pan, Nak-Yong Ko. "Secure Framework for Integrated Multipath MANET with Internet". International Symposium on Applications and the Internet, Pages 83 – 88, Aug. 2008. |
| | |
| 9 | David B. Johnson and David A. Maltz. "Dynamic Source Routing in Ad Hoc Wireless Networks". In Mobile Computing, edited by Tomasz Imielinski and Hank Korth, chapter 5, pages 153–181. Kluwer Academic Publishers, 1996. |
| | |
| 10 | B. Awerbuch, D. Holmer, C. Nita Rotaru and Herbert Rubens. "An On-Demand Secure Routing Protocol Resilient to Byzantine Failures". Proceedings of the ACM Workshop on Wireless Security 2002, Pages 21-30, September 2002. |
| | |
| 11 | C. E. Perkins and E. M. Royer. "Ad Hoc On-Demand Distance Vector Routing". Proceedings of IEEE Workshop on Mobile Computing Systems and Applications, Pages 90-100, February 1999. |
| | |
| 12 | Y. Hu, A. Perrig, and D. B. Johnson. "Rushing Attacks and Defense in Wireless Ad Hoc Network Routing Protocols". Proceedings of the ACM Workshop on Wireless Security 2003, Pages 30-40, September 2003. |
| | |
| 13 | L. Zhou and Z. J. Haas. "Securing Ad Hoc Networks". IEEE Network Magazine, Volume. 13, no. 6, Pages 24-30, December 1999. |
| | |
Mr. Abhay Kumar Rai
University of Allahabad - India
abhay.jk87@gmail.com
Mr. Rajiv Ranjan Tewari
Mr. Saurabh Kant Upadhyay