Full Text Available

(4.66MB)

Publications from CSC-OpenAccess Library are being accessed from over 74 countries worldwide.
EXPLORE PUBLICATIONS BY COUNTRIES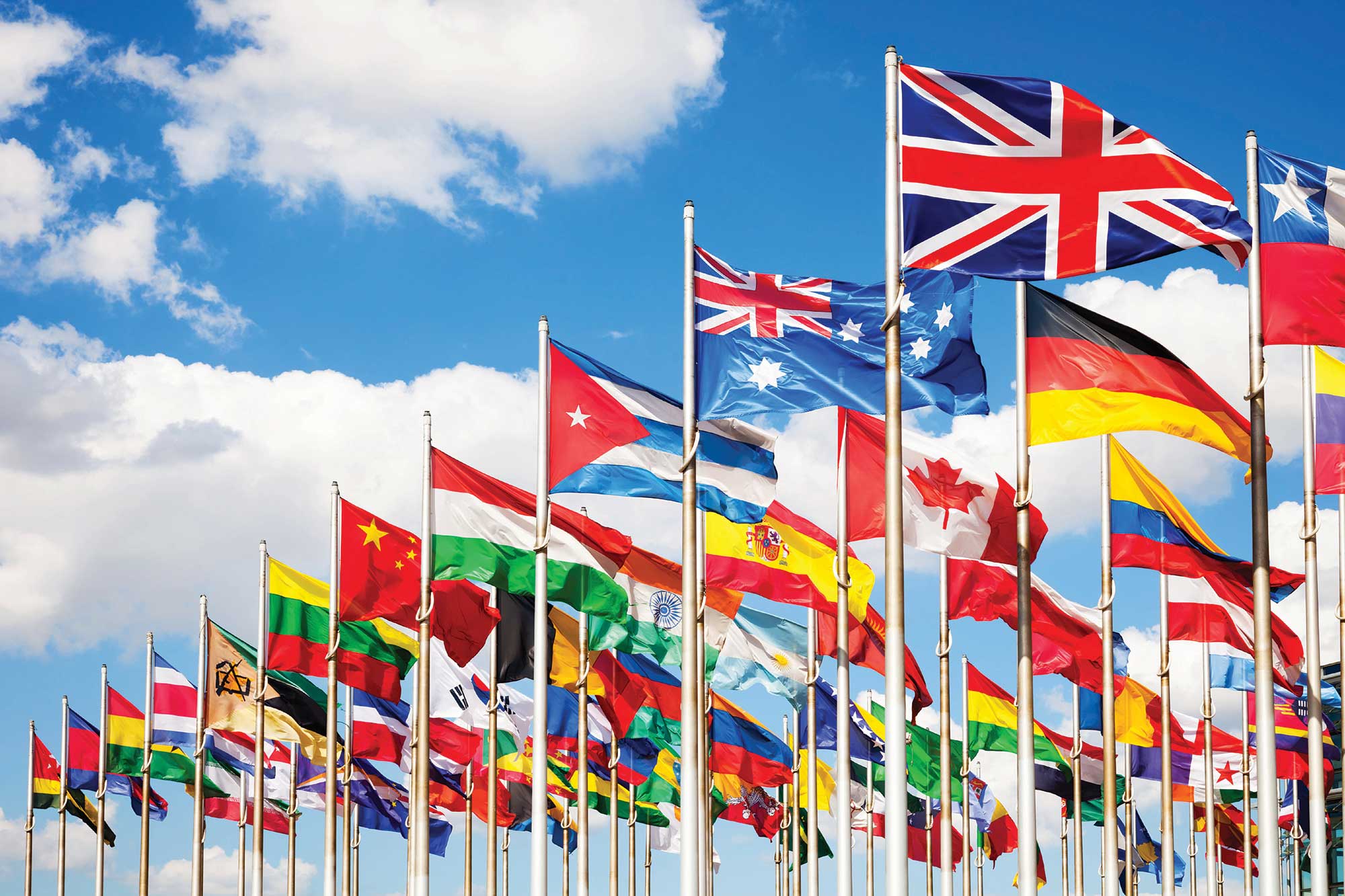 A Spectral Domain Dominant Feature Extraction Algorithm for Palm-print Recognition
Hafiz Imtiaz, Shaikh Anowarul Fattah
Pages -
130 - 144
| Revised -
01-05-2011
| Published -
31-05-2011
MORE INFORMATION
KEYWORDS
Spectral Feature Extraction, Principal Component analysis (PCA), Two-Dimensional Fourier Transform, Classification, Palm-print Recognition, Entropy
ABSTRACT
In this paper, a spectral feature extraction algorithm is proposed for palm-print recognition, which can efficiently capture the detail spatial variations in a palm-print image. The entire image is segmented into several spatial modules and the task of feature extraction is carried out using two dimensional Fourier transform within those spatial modules. A dominant spectral feature selection algorithm is proposed, which offers an advantage of very low feature dimension and results in a very high within-class compactness and between-class separability of the extracted features. A principal component analysis is performed to further reduce the feature dimension. From our extensive experimentations on different palm-print databases, it is found that the performance of the proposed method in terms of recognition accuracy and computational complexity is superior to that of some of the recent methods.
CITED BY
(8)

| | |
| --- | --- |
| 1 | Latha, Y. M., & Prasad, M. V. (2015). GLCM Based Texture Features for Palmprint Identification System. In Computational Intelligence in Data Mining-Volume 1 (pp. 155-163). Springer India. |
| | |
| 2 | Jaafar, H., Ibrahim, S., & Ramli, D. A. (2015). A robust and fast computation touchless palm print recognition system using LHEAT and the IFkNCN classifier. Computational intelligence and neuroscience, 2015, 43. |
| | |
| 3 | Imtiaz, H., Aich, S., & Fattah, S. A. (2014, May). Palm-print recognition based on spectral domain statistical features extracted from enhanced image. In Informatics, Electronics & Vision (ICIEV), 2014 International Conference on (pp. 1-5). IEEE. |
| | |
| 4 | Shojaiee, F., & Hajati, F. (2014, May). Local composition derivative pattern for palmprint recognition. In Electrical Engineering (ICEE), 2014 22nd Iranian Conference on (pp. 965-970). IEEE. |
| | |
| 5 | Imtiaz, H., Aich, S., & Fattah, S. A. (2014, April). Palm-print recognition based on DCT domain statistical features extracted from enhanced image. In Electrical Engineering and Information & Communication Technology (ICEEICT), 2014 International Conference on (pp. 1-4). IEEE. |
| | |
| 6 | Nalamothu, A., & Kalluri, H. K. (2012). Texture based Palmprint Recognition using Simple Methods. International Journal of Computer Applications, 50(4), 26-29. |
| | |
| 7 | Imtiaz, H., Aich, S., & Fattah, S. A. (2012). A Novel Pre-processing Technique for DCT-domain Palm-print Recognition. |
| | |
| 8 | Imtiaz, H. (2012). Shubhra Aich1, Shaikh Anowarul Fattah1. J. Electrical Systems, 8(2), 185-197. |
| | |
| | |
| --- | --- |
| 1 | Google Scholar |
| | |
| 2 | CiteSeerX |
| | |
| 3 | refSeek |
| | |
| 4 | iSEEK |
| | |
| 5 | Scribd |
| | |
| 6 | SlideShare |
| | |
| 7 | PdfSR |
| | |
| | |
| --- | --- |
| 1 | A. Jain, A. Ross, and S. Prabhakar, "An introduction to biometric recognition," IEEE Trans. Circuits and Systems for Video Technology, vol. 14, no. 1, pp. 4 – 20, 2004. |
| | |
| 2 | A. Kong, D. Zhang, and M. Kamel, "A survey of palmprint recognition," Pattern Recognition, vol. 42, pp. 1408–1418, 2009. |
| | |
| 3 | A. Kong, D. Zhang, and G. Lu, "A study of identical twins palmprint for personal verification," Pattern Recognition, vol. 39, pp. 2149–2156, 2006. |
| | |
| 4 | C. Han, H. Cheng, C. Lin, and K. Fan, "Personal authentication using palm-print features," Pattern Recognition, vol. 36, pp. 371–381, 2003. |
| | |
| 5 | X. Wu, D. Zhang, and K. Wang, "Palm line extraction and matching for personal authentication," IEEE Trans. Systems, Man and Cybernetics, Part A: Systems and Humans, vol. 36, no. 5, pp. 978 –987, 2006. |
| | |
| 6 | X. Wu, K. Wang, and D. Zhang, "Fuzzy direction element energy feature (FDEEF) based palmprint identification," in Proc. Int. Conf. Pattern Recognition, vol. 1, 2002, pp. 95–98. |
| | |
| 7 | S. Kung, S. Lin, and M. Fang, "A neural network approach to face$/$/palm recognition," in Proc. IEEE Workshop Neural Networks for Signal Processing, 1995, pp. 323–332. |
| | |
| 8 | T. Connie, A. Jin, M. Ong, and D. Ling, "An automated palmprint recognition system," Image and Vision Computing, vol. 23, pp. 501–515, 2005. |
| | |
| 9 | M. P. Dale, M. A. Joshi, and N. Gilda, "Texture based palmprint identification using DCT features," in Proc. Int. Conf. Advances in Pattern Recognition, vol. 7, 2009, pp. 221–224. |
| | |
| 10 | W. Li, D. Zhang, L. Zhang, G. Lu, and J. Yan, "3-D palmprint recognition with joint line and orientation features," IEEE Trans. Systems, Man, and Cybernetics, Part C, vol. 41, no. 2, pp. 274 –279, 2011. |
| | |
| 11 | R. C. Gonzalez and R. E. Woods, Digital Image Processing. plus 0.5em minus 0.4emBoston, MA, USA: Addison-Wesley Longman Publishing Co., Inc., 1992. |
| | |
| 12 | I. Jolloffe, "Principal component analysis," Springer-Verlag, Berlin, 1986. |
| | |
| 13 | J. Lu, Y. Zhao, and J. Hu, "Enhanced gabor-based region covariance matrices for palmprint recognition," Electron. Lett., vol. 45, pp. 880–881, 2009. |
| | |
| 14 | "The Hong Kong Polytechnic University (PolyU) 2D 3D Palmprint Database." [Online]. Available: http://www4.comp.polyu.edu.hk/?biometrics/ |
| | |
| 15 | "IIT Delhi Touchless Palmprint Database." [Online]. Available: http://web.iitd.ac.in/?ajaykr/Database_Palm.htm |
| | |
Mr. Hafiz Imtiaz
Bangladesh University of Engineering and Technology - Bangladesh
Dr. Shaikh Anowarul Fattah
Bangladesh University of Engineering and Technology - Bangladesh
sfattah@princeton.edu