Full Text Available

(2.07MB)

Publications from CSC-OpenAccess Library are being accessed from over 74 countries worldwide.
EXPLORE PUBLICATIONS BY COUNTRIES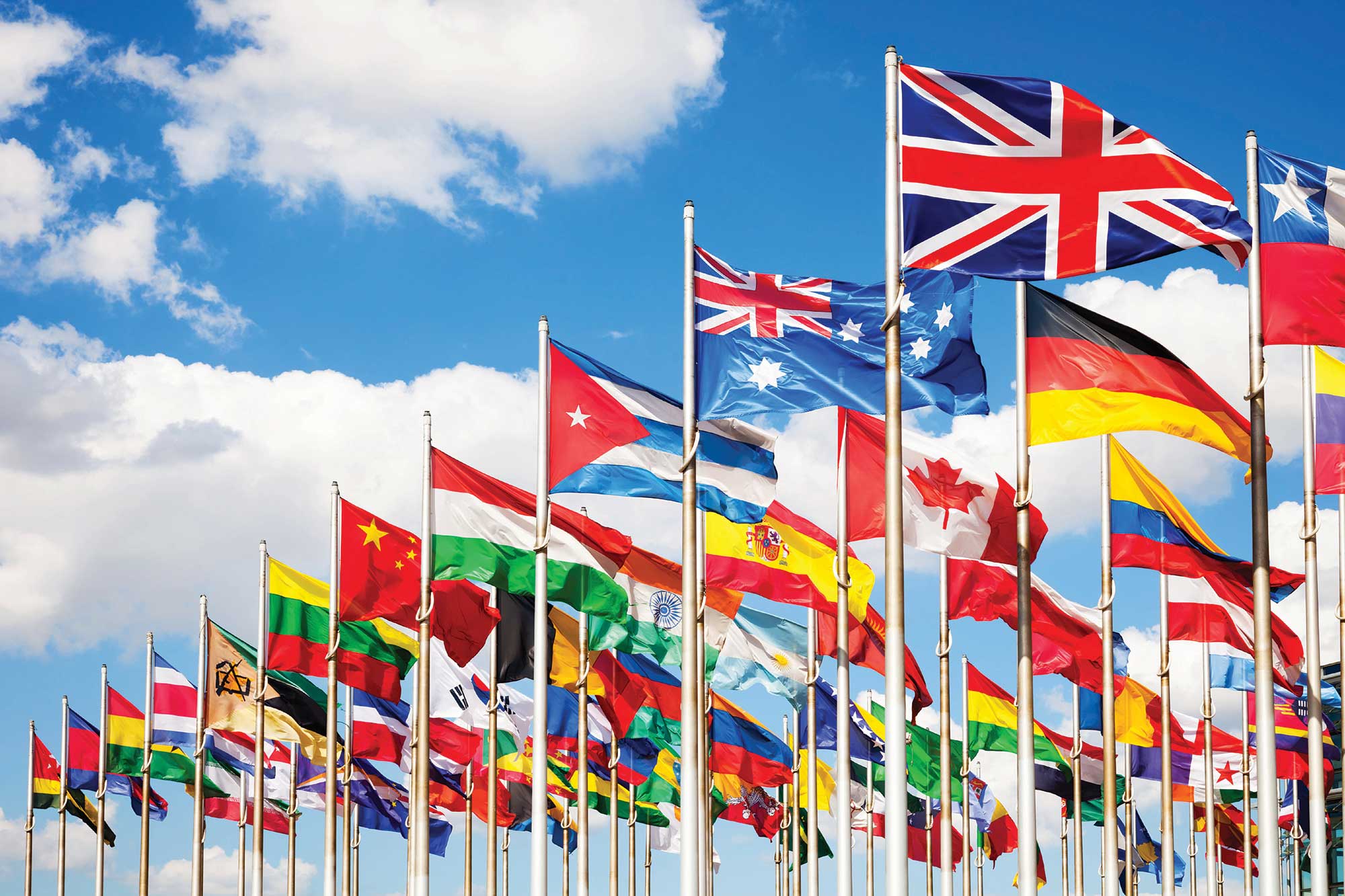 Flocking Control In Networks of Multiple VTOL Agents with Nonlinear and Under-actuated Features
Shulong Zhao, Xiangke Wang, Tianjiang Hu, Daibing Zhang, Lincheng Shen
Pages -
1 - 13
| Revised -
01-03-2015
| Published -
31-03-2015
MORE INFORMATION
KEYWORDS
Flocking, Multi-agent System, Under-actuated, VTOL, Formation.
ABSTRACT
In this paper, the problem of flocking control in networks of multiple Vertical Take-Off and Landing (VTOL) agents with nonlinear and under-actuated features is addressed. Compared with the widely used double-integrator model, the VTOL agents are distinguished with nonlinear and under-actuated dynamics and cannot be linearly parameterized. A unified and systematic procedure is employed to design the flocking controllers by using the backstepping technique to guarantee multi-agents to arrive at a fixed formation and converge in a desired geometric pattern whose centroid move along a desired trajectory. Finally, some numerical simulations are provided to illustrate the effectiveness of the new design.
| | |
| --- | --- |
| 1 | Google Scholar |
| | |
| 2 | CiteSeerX |
| | |
| 3 | refSeek |
| | |
| 4 | Scribd |
| | |
| 5 | SlideShare |
| | |
| 6 | PdfSR |
| | |
| | |
| --- | --- |
| 1 | X. K. Wang, J. H. Qin, C. B. Yu, "ISS Method for Coordination Control of Nonlinear Dynamical Agents Under Directed Topology", IEEE Transactions on Cybernetics, Volume:44, Issue:10, pp. 1832-1845. 2014. |
| | |
| 2 | Y. P. Tian and Y. Zhang, "High-order consensus of heterogeneous multi-agent systems with unknown communication delays", Automatica, vol. 48, no. 6, pp. 1205-1212, 2012. |
| | |
| 3 | W. Ren, R. W. Beard, and E. M. Atkins, "Information consensus in multivehicle cooperative control", IEEE Control Syst. Mag., vol. 27, no. 2, pp. 71-82, Apr. 2007. |
| | |
| 4 | R. O. Saber, J. A. Fax, and R. M. Murray, "Consensus and cooperation in networked multi agent systems", IEEE, vol. 95, no. 1, pp. 215-233, Jan. 2007. |
| | |
| 5 | W. B. Dunbar, R. M. Murray, "Model predictive control of coordinated multi-vehicles formations", Proc. of the 41stIEEE Conference on Decision and Control, Las Vegas, Nevada, USA (pp.4631-4636),2002. |
| | |
| 6 | W. Dong, "Flocking of multiple mobile robots based on backstepping", IEEE Trans. Syst., Man Cybern. B, Cybern, vol. 41, no. 2, pp. 414-424, Apr. 2011. |
| | |
| 7 | J. Qin, W. X. Zheng, and H. Gao, "Consensus of multiple second-order vehicles with a time-varying reference signal under directed topology", Automatica, vol. 47, no. 9, pp. 1983-1991, 2011. |
| | |
| 8 | Y. Cao and W. Ren, "Distributed coordinated tracking with reduced interaction via a variable structure approach", IEEE Trans. Autom.Control, vol. 57, no. 1, pp. 33-48, Jan. 2012. |
| | |
| 9 | Z. Daniel, F. Antonio, A. Frank, et al, "Rigidity Maintenance Control for Multi-Robot Systems", Robotics: Science and System (RSS) 2012, Sydney, Australia. |
| | |
| 10 | A. Tayebi, "Formation control of VTOL Unmanned Aerial Vehicles with communication delays", Automatica, Volume 47, Issue 11,November , 2011. |
| | |
| 11 | A. Abdessameud, A. Tayebi, "Formation Control of VTOL UAVs", Motion Coordination for VTOL Unmanned Aerial Vehicles Advances in Industrial Control 2013, pp 105-127. |
| | |
| 12 | M. Qian, B. Jiang, D. Xu, "Fault tolerant control scheme design for the formation control system of unmanned aerial vehicles", Proceedings of the Institution of Mechanical Engineers, Part I: Journal of Systems and Control Engineering August 9, 2013. |
| | |
| 13 | H. Yamaguchi, "A distributed motion coordination strategy for multiple nonholonomic mobile robots in cooperative hunting operations", Robot. Auton. Syst., vol. 43, no. 4, pp. 257-282, Jun. 2003. |
| | |
| 14 | J. Lawton, R. W. Beard, and B. Young, "A decentralized approach to formation maneuvers", IEEE Trans. Robot. Autom., vol. 19, no. 6, pp.933-941, Dec. 2003. |
| | |
| 15 | J. Hauser, S. Sastry, and G. Meyer, "Nonlinear control design for slightly non-minimum phase systems", Automatica, vol. 28:pp.665-679,1992. |
| | |
| 16 | J. H. Qin, C. B. Yu, H. J. Gao, X. K. Wang, "Leaderless consensus control of dynamical agents under directed interaction topology", Decision and Control and European Control Conference(CDC-ECC), 2011. |
| | |
| 17 | Y. Zhu, Y. R. Cong, X. K. Wang, "Consensus labialization for Continuous-Time High-Order Multi-agent Systems with Time-Varying Delays", Mathematical Problems in Engineering Volume 2013. |
| | |
Dr. Shulong Zhao
College of Mechatronic Engineering and Automation, National University of Defense Technology, Changsha,410073, China - China
jaymaths@163.com
Dr. Xiangke Wang
College of Mechatronic Engineering and Automation, National University of Defense Technology, Changsha,410073, China - China
Associate Professor Tianjiang Hu
College of Mechatronic Engineering and Automation, National University of Defense Technology, Changsha,410073, China - China
Associate Professor Daibing Zhang
College of Mechatronic Engineering and Automation, National University of Defense Technology, Changsha,410073, China - China
Professor Lincheng Shen
College of Mechatronic Engineering and Automation, National University of Defense Technology, Changsha,410073, China - China