Full Text Available

(163.55KB)

Publications from CSC-OpenAccess Library are being accessed from over 74 countries worldwide.
EXPLORE PUBLICATIONS BY COUNTRIES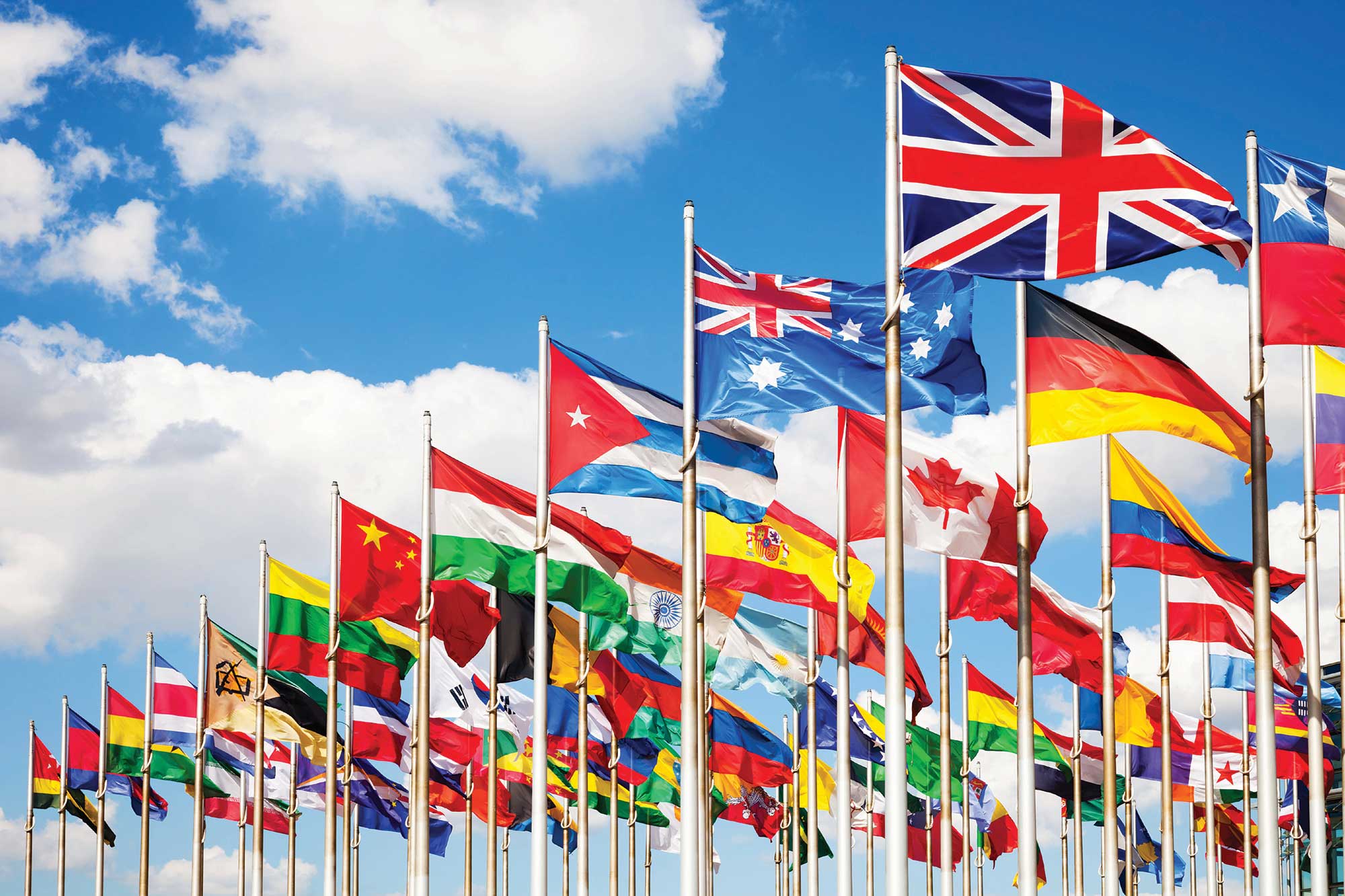 Performance Analysis of Mobile Security Protocols: Encryption and Authentication.
Anita Singhrova, Nupur Prakash
Pages -
1 - 13
| Revised -
15-06-2007
| Published -
30-06-2007
MORE INFORMATION
KEYWORDS
Encryption, Authentication, GSM (Global System for Mobile communication), UMTS (Universal Mobile Telecommunication System), Time complexity, Performance Analysis
ABSTRACT
Due to extremely high demand of mobile phones among people, over the years there has been a great demand for the support of various applications and security services. 2G and 3G provide two levels of security through: encryption and authentication. This paper presents performance analysis and comparison between the algorithms in terms of time complexity. The parameters considered for comparison are processing power and input size. Security features may have adverse effect on quality of services offered to the end users and the system capacity. The computational cost overhead that the security protocols and algorithms impose on lightweight end users devices is analyzed. The results of analysis reveal the effect of authentication and encryption algorithms of 2G and 3G on system performance defined in terms of throughput which will further help in quantifying the overhead caused due to security.
CITED BY
(2)

| | |
| --- | --- |
| 1 | Patil, M., Sahu, V., & Jain, A. (2014, January). SMS text Compression and Encryption on Android OS. In Computer Communication and Informatics (ICCCI), 2014 International Conference on (pp. 1-6). IEEE. |
| | |
| 2 | Patil, M., & Sahu, V. (2013). A Survey of Compression and Encryption Techniques for SMS. |
| | |
| | |
| --- | --- |
| 1 | Google Scholar |
| | |
| 2 | ScientificCommons |
| | |
| 3 | Academic Index |
| | |
| 4 | CiteSeerX |
| | |
| 5 | refSeek |
| | |
| 6 | iSEEK |
| | |
| 7 | Socol@r |
| | |
| 8 | ResearchGATE |
| | |
| 9 | Bielefeld Academic Search Engine (BASE) |
| | |
| 10 | Scribd |
| | |
| 11 | WorldCat |
| | |
| 12 | SlideShare |
| | |
| 13 | PDFCAST |
| | |
| 14 | PdfSR |
| | |
| | |
| --- | --- |
| 1 | Lauri Pesonen "GSM Interception", lecture notes, Helsinki University of technology, Lauri.Pesonen@iki.fi, 1999. |
| | |
| 2 | Paulo S. Pagliusi "A contemporary foreword on GSM Security", Lecture notes, Royal Holloway, University of London, UK, http://www.isg.rhul.ac.uk |
| | |
| 3 | Chengyuan Peng, "GSM and GPRS Security", Helsinki university of technology, IIUT TML 2000, TIK 110.501 Seminar on network security. |
| | |
| 4 | Lauri Pesonen "GSM Interception", lecture notes, Helsinki University of technology, Lauri.Pesonen@iki.fi, 1999. |
| | |
| 5 | Paulo S. Pagliusi "A contemporary foreword on GSM Security", Lecture notes, Royal Holloway, University of London, UK, http://www.isg.rhul.ac.uk |
| | |
| 6 | Chengyuan Peng, "GSM and GPRS Security", Helsinki university of technology, IIUT TML 2000, TIK 110.501 Seminar on network security. |
| | |
| 7 | Stefan Pitz, Roland Schmitz, Tobias Martin,"Security mechanisms in UMTS", Datenschutz und Datensicherheit (DUD), vol. 25, pp 1-10. 2001. |
| | |
| 8 | Christos Xenakis, Lazaros Merakos, "Security in 3G Mobile network", Computer communications, vol. 27, pp 638-650, 2004. |
| | |
| 9 | 3GPP TS 33.102 (v3.12.0), " 3G Security: Security Architecture", Release '99, June 2002. |
| | |
| 10 | Jun- Zhao Sun, Jaakko Sauvola, Douglas Howie " Features in Future: 4G visions from a technical perspective " , IEEE, 0-7803-7206-9/01, pp 3533-3537, 2001. |
| | |
| 11 | Suk Yu Hui and Kai Hau Yeung " Challenges in the Migration to 4G Mobile Systems", IEEE Communications Magazine, Dec 2003. |
| | |
| 12 | Christos Xenakis, Lazaros Merakos, "IPsec based end_to_end VPN deployment over UMTS", Computer Communications vol. 27, pp.1693-1708, May 2004. |
| | |
| 13 | O. Elkeelany, M. Matalgah, K. Sheikh, M. Thaker, G. Chaudhry, D. Medhi, J. Qaddouri, "Performance analysis of IPSec protocol: encryption and authentication", Proc. IEEE Int'l Conf. Communications, New York, NY, pp. 1164-1168, April-May 2002. |
| | |
| 14 | Marc Briceno, Ian Goldberg, David Wagner, "An implementation of GSM A3, A8 algorithm", http://www.scard.org/gsm/a3a8, 1999. |
| | |
| 15 | Ross Anderson, " A5 The GSM Encryption Algorithm", sci.crypt, 1994. |
| | |
| 16 | 3GPP TS 35.205 (v.1.0), " Specification of Milenage algorithm for the 3GPP authentication and key generation functions", Nov 2000. |
| | |
| 17 | 3GPP TS 33.105 (v4.1.0), "3G security: cryptographic algorithm requirements", release 4, 2001. |
| | |
| 18 | 3GPP TS 35.201 (v.1.0), "Specification of 3GPP confidentiality and integrity algorithm", Document 1: f8, f9 specification, Dec 1999. |
| | |
| 19 | ARM microprocessor solutions from ARM Ltd, http://www.arm.com/products/CPUs. |
| | |
| 20 | 3GPP, [TR 31.900] . "Interworking between 2G and 3G" , V 5.1.0 , 2002. |
| | |
| 21 | Qingyang song and Abbas Jamalipour, " A network selection mechanism for next generation networks", IEEE-0-7803-8938-7/05, pp1418-1422, July 2005. |
| | |
| 22 | Pablo Vidales, Javier Baliosian, Joan Serrat, "Autonomic system for mobility support in 4G networks", IEEE Journal on selected areas in communications volume 23, No.12, IEEE 0733-8716, pp. 2288-2303, Dec 2005. |
| | |
| 23 | Chang Wei Lee, Li Ming Chen, Meng Chang Chen, Yeali Sunny Sun, "A framework of handoffs in wireless overlay networks based on mobile IPV6", IEEE journal on selected areas in communications, vol 23 No 11, pp 2118-2128, Nov 2005. |
| | |
Mr. Anita Singhrova
nidhianita@gmail.com
Dr. Nupur Prakash