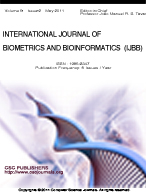 International Journal of Biometrics and Bioinformatics (IJBB)
Impact Factor -
Published -
Bi-Monthly
| Established -
2007
| Year of Publication -
2015
Published by
CSC Journals, Kuala Lumpur Malaysia.

ABOUT IJBB
International Journal of Biometrics and Bioinformatics (IJBB) brings together the aspects of biology sciences and computer-biology and creates a platform for exploration and progress of new disciplines by facilitating the exchange of information in the fields of computational molecular biology and post-genome bioinformatics and the role of statistics and mathematics in the biological sciences. Bioinformatics and Biometrics are expected to have a substantial impact on the scientific, engineering and economic development of the world. Together they are a comprehensive application with an aim to understand living systems.
IJBB is a peer-review open access scientific journal that publishes high quality research papers collected from well known scientists, researchers and industrialists all over the world. IJBB emphasizes the role of mathematics, statistics, image processing and computer science & engineering into biology in general but particularly in the field of biomedical image processing, biomedical modeling and computer simulation, computational genomics, computational proteomics, computational structural biology, data visualization, DNA assembly, clustering, and mapping, genetic algorithms and neural networks.
IJBB invite specialists, researchers, scientists, biologists, physiologists, biomedical scientists from the fields of biometrics and bioinformatics to share their understanding and contributions towards scientific applications that set scientific or policy objectives, motivate method development and demonstrate the operation of new methods in the fields of Biometrics and Bioinformatics.
INVITATION FOR OPEN ACCESS PUBLICATIONS
PAPER SUBMISSION
September 30, 2015
AUTHOR NOTIFICATION : October 31, 2015
ISSUE PUBLICATION : November 2015

AUTHOR SERVICES
IJBB provide great services to its authors that ensure efficient and smooth execution of submission, peer-review, publication and all the steps in between that are needed for quality publication. It includes:
Online submission system
Fast Communication
Early View Service
SEO Optimization
Abstracting & Indexing
Refer to IJBB Author Services for more information.
PARTNERSHIPS & COLLABORATIONS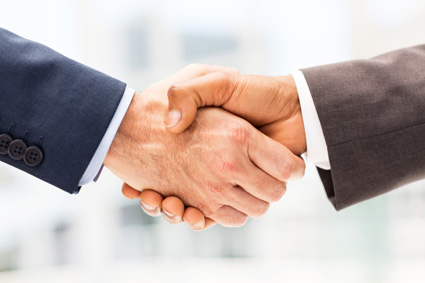 Share your ideas for partnerships and corporate tie-ups at both individual and organizational levels.
Find more in Partnerships & Collaborations from authors, editors, readers to societies, librarians, book sellers and conference organizers.