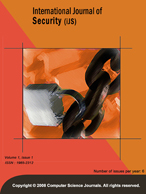 International Journal of Security (IJS)
Impact Factor -
Published -
Bi-Monthly
| Established -
2007
| Year of Publication -
2015
Published by
CSC Journals, Kuala Lumpur Malaysia.

ABOUT IJS
Information Security is an important aspect of protecting the information society from a wide variety of threats. International Journal of Security (IJS) is a peer review open access online journal that published scientific research related to computer security and cryptography and also reaches out to other branches of the information security sciences. IJS aim to provide research and development results of lasting significance in the theory, design, implementation, analysis, and application of secure computer systems.
The journal is intended to provide scientific knowledge in the field of access control and audit, attacks, security mechanisms, and security service, authentication, authorization, code security including mobile code security, confidentiality, privacy, integrity, design or analysis of security protocols and network and internet security.
IJS provides a platform to computer security experts, practitioners, executives, information security managers, academics, security consultants, executives, administrators, policy makers and graduate students to publish original, innovative and time-critical articles and other information describing research and good practices of important technical work in information security, whether theoretical, applicable, or related to implementation. IJS is also a platform for the sharing of ideas about the meaning and implications of security and privacy, particularly those with important consequences for the technical community. IJS welcome contributions towards the precise understanding of security policies through modeling, as well as the design and analysis of mechanisms for enforcing them, and the architectural principles of software and hardware system implementing them.
INVITATION FOR OPEN ACCESS PUBLICATIONS
PAPER SUBMISSION
August 31, 2015
AUTHOR NOTIFICATION : September 30, 2015
ISSUE PUBLICATION : October 2015

AUTHOR SERVICES
IJS provide great services to its authors that ensure efficient and smooth execution of submission, peer-review, publication and all the steps in between that are needed for quality publication. It includes:
Online submission system
Fast Communication
Early View Service
SEO Optimization
Abstracting & Indexing
Refer to IJS Author Services for more information.
PARTNERSHIPS & COLLABORATIONS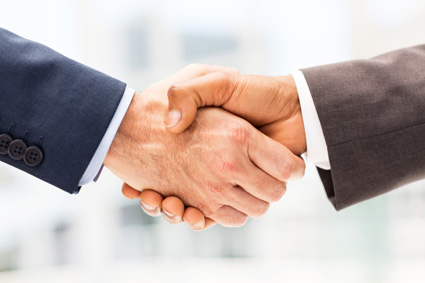 Share your ideas for partnerships and corporate tie-ups at both individual and organizational levels.
Find more in Partnerships & Collaborations from authors, editors, readers to societies, librarians, book sellers and conference organizers.