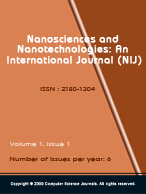 Nanosciences and Nanotechnologies: An International Journal (NIJ)
Impact Factor -
Published -
Bi-Monthly
| Established - | Year of Publication -
2015
Published by
CSC Journals, Kuala Lumpur Malaysia.

ABOUT NIJ
Nanotechnology has enormous potential to change society as it lead to new medical treatments and tools; more efficient energy production, storage and transmission; better access to clean water; more effective pollution reduction and prevention; and stronger, lighter materials.
Nanosciences and Nanotechnologies: An International Journal (NIJ) is a peer-review open access journal with a wide coverage, consolidating research activities in all areas of nanoscience and nanotechnology into a single and unique reference source. With an open access policy, NIJ is publishing high quality scientific research of technological findings, timely state-of-the-art reviews, current scientific research in the area relevant to nanoscience and nanotechnology.
NIJ is a peer-reviewed journal and covers wide range of topics that include atomic manipulation, DNA sequencing, green nanotechnology, molecular nanoscience, nanobiotechnology, nanochips, nanoelectronics, nanofluidics, nanoparticles, nanotubes, supramolecules and many other topics relevant to nanoscience and nanotechnology. The journal welcomes researchers, professors, students, scientists, engineers, policy makers and research centres and provides a platform to share their opinions and ideas with respect to nanosciences and nanotechnologies.
INVITATION FOR OPEN ACCESS PUBLICATIONS
PAPER SUBMISSION
September 30, 2015
AUTHOR NOTIFICATION : October 31, 2015
ISSUE PUBLICATION : November 2015

AUTHOR SERVICES
NIJ provide great services to its authors that ensure efficient and smooth execution of submission, peer-review, publication and all the steps in between that are needed for quality publication. It includes:
Online submission system
Fast Communication
Early View Service
SEO Optimization
Abstracting & Indexing
Refer to NIJ Author Services for more information.
PARTNERSHIPS & COLLABORATIONS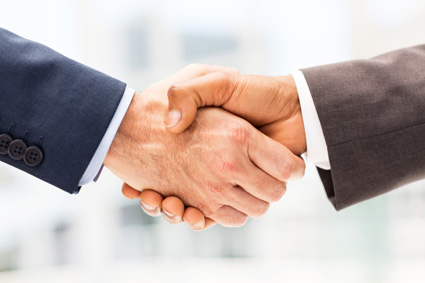 Share your ideas for partnerships and corporate tie-ups at both individual and organizational levels.
Find more in Partnerships & Collaborations from authors, editors, readers to societies, librarians, book sellers and conference organizers.