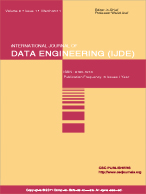 International Journal of Data Engineering (IJDE)
Impact Factor -
Published -
Bi-Monthly
| Established - | Year of Publication -
2015
Published by
CSC Journals, Kuala Lumpur Malaysia.

ABOUT IJDE
Data Engineering refers to the use of data engineering techniques and methodologies in the design, development and assessment of computer systems for different computing platforms and application environments. With the proliferation of the different forms of data and its rich semantics, the need for sophisticated techniques has resulted an in-depth content processing, engineering analysis, indexing, learning, mining, searching, management, and retrieval of data.
International Journal of Data Engineering (IJDE) is a peer review open access scientific journal for sharing and exchanging research and results to problems encountered in today's data engineering societies. IJDE especially encourage submissions that make efforts (1) to expose practitioners to the most recent research results, tools, and practices in data engineering topics; (2) to raise awareness in the research community of the data engineering problems that arise in practice; (3) to promote the exchange of data & information engineering technologies and experiences among researchers and practitioners; and (4) to identify new issues and directions for future research and development in the data & information engineering fields.
The journal aims to publish and promote the research in data and information engineering technologies among researchers and scientists in the field of data engineering algorithms, data engineering models, data integration, data ontologies, data privacy and security, data warehousing, personalized databases and web data engineering and management. The journal welcomes researchers, scientists, information technology professionals, business analysts, academics, managers and industrial experts to exchange their ideas, opinions and interests with respect to data engineering.
INVITATION FOR OPEN ACCESS PUBLICATIONS
PAPER SUBMISSION
September 30, 2015
AUTHOR NOTIFICATION : October 31, 2015
ISSUE PUBLICATION : November 2015

AUTHOR SERVICES
IJDE provide great services to its authors that ensure efficient and smooth execution of submission, peer-review, publication and all the steps in between that are needed for quality publication. It includes:
Online submission system
Fast Communication
Early View Service
SEO Optimization
Abstracting & Indexing
Refer to IJDE Author Services for more information.
PARTNERSHIPS & COLLABORATIONS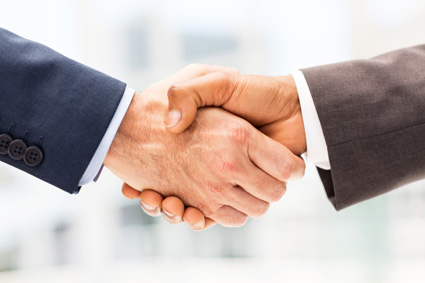 Share your ideas for partnerships and corporate tie-ups at both individual and organizational levels.
Find more in Partnerships & Collaborations from authors, editors, readers to societies, librarians, book sellers and conference organizers.