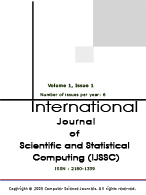 International Journal of Scientific and Statistical Computing (IJSSC)
Impact Factor -
Published -
Bi-Monthly
| Established - | Year of Publication -
2015
Published by
CSC Journals, Kuala Lumpur Malaysia.

ABOUT IJSSC
International Journal of Scientific and Statistical Computing (IJSSC) aims to publish research articles on numerical methods and techniques for scientific and statistical computation. IJSSC publish original and high-quality articles that recognize statistical modeling as the general framework for the application of statistical ideas. Submissions must reflect important developments, extensions, and applications in statistical modeling. IJSSC also encourages submissions that describe scientifically interesting, complex or novel statistical modeling aspects from a wide diversity of disciplines, and submissions that embrace the diversity of scientific and statistical modeling.
IJSSC goal is to be multidisciplinary in nature, promoting the cross-fertilization of ideas between scientific computation and statistical computation. The journal covers wide range of topics that include annals of statistics, computational statistics, mathematics of scientific computing, solving non-linear systems, statistical computation and simulation and statistics and statistical graphics.
IJSSC is a peer review open access journal and invites researchers, practitioners to submit their research work that reflect new methodology on new computational and statistical modeling ideas, practical applications on interesting problems which are addressed using an existing or a novel adaptation of an computational and statistical modeling techniques and tutorials & reviews with papers on recent and cutting edge topics in computational and statistical concepts.
INVITATION FOR OPEN ACCESS PUBLICATIONS
PAPER SUBMISSION
August 31, 2015
AUTHOR NOTIFICATION : September 30, 2015
ISSUE PUBLICATION : October 2015

AUTHOR SERVICES
IJSSC provide great services to its authors that ensure efficient and smooth execution of submission, peer-review, publication and all the steps in between that are needed for quality publication. It includes:
Online submission system
Fast Communication
Early View Service
SEO Optimization
Abstracting & Indexing
Refer to IJSSC Author Services for more information.
PARTNERSHIPS & COLLABORATIONS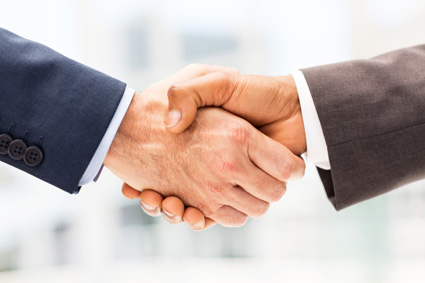 Share your ideas for partnerships and corporate tie-ups at both individual and organizational levels.
Find more in Partnerships & Collaborations from authors, editors, readers to societies, librarians, book sellers and conference organizers.