Full Text Available
(
no registration required
)

(1.18MB)
EXPLORE PUBLICATIONS BY COUNTRIES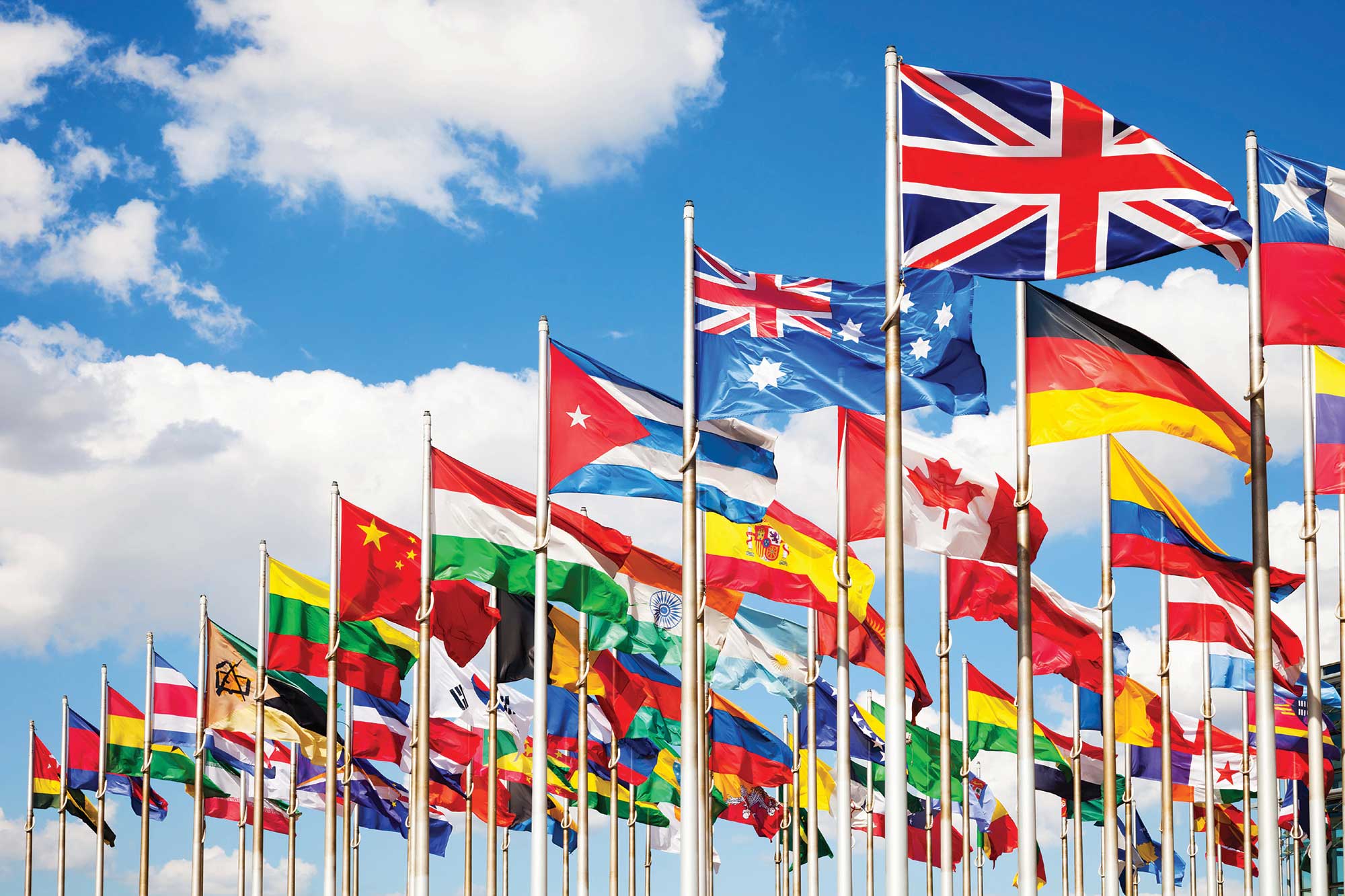 Image Processing Technique To Detect Fish Disease
Hitesh Chakravorty, Rituraj Paul, Prodipto Das
Pages -
121 - 131
| Revised -
31-03-2015
| Published -
30-04-2015
MORE INFORMATION
KEYWORDS
PCA, K-Means, HSV, Morphological Operation, Diseased Fish Images, Image Processing.
ABSTRACT
Disease is one of the major cause for fish mortality. The identification of diseased fishes are at early stage to prevent and spreading diseases. Manually detecting fish diseases are not error free. The image of the diseased fish recognise by using PCA method. In this work diseased area segmentation of fish image based on colour features with K-means clustering. HSV images and Morphological operation open for better accuracy to diseased area detection and measurement. Taken four Epizootic Ulcerative Syndrome (EUS) diseased fish images as a case study to evaluated the proposed approach. The experimental results clear indication of the effectiveness of proposed approach to improve the diseased identification with greater precision as well as correctly compute diseased area. The simulation results of this approach is encouraging.
| | |
| --- | --- |
| 1 | Google Scholar |
| | |
| 2 | CiteSeerX |
| | |
| 3 | refSeek |
| | |
| 4 | Scribd |
| | |
| 5 | SlideShare |
| | |
| 6 | PdfSR |
| | |
A.Banerjee, 2012." Impact of Principal Component Analysis in the Application of Image Processing", International Journal of Advanced Research in Computer Science and Software Engineering, Volume 2, Issue 1, January 2012 ISSN: 2277 128X.
D. Kar, S.C.Dey and A. Roy, 2000. "Epizootic Ulcerative Syndrome In Fish at Barak Valley, Assam, India", Section-8 Sustainable Water Resource Management, Policies And Protocols.
D.A.Bashish, ,M.Braik and S.Bani-Ahmed, 2011"Detection and Classification of Leaf Diseases using K-means-based Segmentation and Neural-networks-based Classification", Information Technology Journal 10 (2) : 267 - 275, 2011. ISSN 1812 5638/DOI:10.3923/itj.2011.267.275 @ 2011 Asian Network for Scientific Information.
D.Kar, A.V.Nagarathna, T.V.Ramachandra and S.C.Dey 2000."Fish Diversity and Conservation Aspects in an Aquatic Ecosystem in Northeastern India", Zoos' Print Journal 21(7):2308-2315.
H. Kadiya ,2012"Comparitive Study on Face Recognition Using HGPP, PCA, LDA,ICA and SVM", Global Journal of Computer Science and Technology Graphics & Vision,Volume 12 Issue 15 Version 1.0 Year 2012,Type: Double Blind Peer Reviewed International Research Journal,Publisher: Global Journals Inc. (USA) ,Online ISSN: 0975-4172 & Print ISSN: 0975-4350.
http://assamagribusiness.nic.in/2ndoct/waterbodiesofAsam.pdf.nic.in.
J.G.A.Barbedo ,2013: "Digital image processing techniques for detecting, quantifying and classifying plant diseases". Springer Plus 2013 2:660.
J.S.Park, M.J.Oh, S.Han, 2007. "Fish Disease Diagnosis System Based on Image Processing of Pathogens' Microscopic Images," fbit, pp.878-883, 2007 Frontiers in the Convergence of Bioscience and Information Technologies, 2007.
K. Singh Sodhi , M. Lal,.2013" Comparative Analysis of PCA-based Face Recognition System using different Distance Classifiers", International Journal of Application or Innovation in Engineering & Management (IJAIEM), Volume 2, Issue 7, July 2013 ISSN 2319 – 4847.
M.M.Lumb, and P.Sethi, 2013 "Texture Feature Extraction of RGB, HSV, YIQ and Dithered Images using GLCM, Wavelet Decomposition Techniques ",International Journal of Computer Applications (0975 – 8887) Volume 68– No.11, April 2013 .
M.Muni Sankar, CH.Nageswar Rao, G.Sailaja , N.Bhuvaneswary, P.Gunasekhar ,. 2013 "White Spot Syndrome Virus Detection in Shrimp Images using Image Segmentation Techniques", International Journal of Advanced Research in Computer Science and Software Engineering, Volume 3, Issue 9, September 2013 ISSN: 2277 128X.
P. Dhoke, M.P.Parsai, 2014 "A Matlab based Face Recognition using PCA with Back Propagation Neural network", International Journal of Innovative Research in Computer and Communication Engineering,(An ISO 3297: 2007 Certified Organization) Vol. 2, Issue 8, August 2014, ISSN(Online): 2320-9801,ISSN (Print): 2320-9798.
P.M.Patil, and Y.M.Patil, 2012 "Robust Skin Colour Detection And Tracking Algorithm" International Journal of Engineering Research & Technology (IJERT) Vol. 1 Issue 8, October – 2012,ISSN : 2278-0181.
R .C.Patil, and A. S.Bhalchandra, 2012 "Brain Tumour Extraction from MRI Images Using MATLAB", International Journal of Electronics, Communication & Soft Computing Science and Engineering ISSN: 2277-9477, Volume 2, Issue 1.
R.S.Dubey, P.Dixit,N.Singh, ,J.P.Gupta,2013 "Infected Fruit Part Detection using K-Means Clustering Segmentation Technique", International Journal of Artificial Intelligence and Interactive Multimedia, Vol. 2, Nº 2.
R.Vijayanandh, G.Balakrishnan, 2011 "Performance Analysis of Human Skin Region Detection Techniques with Face Detection Application", International Journal of Modeling and Optimization, Vol. 1, No. 3, August 2011.
S.Naikwadi, N.Amoda, 2013 "Advances in Image Processing for Detection of Plant Diseases", International Journal of Application or Innovation in Engineering & Management (IJAIEM),Volume 2, Issue 11, November 2013 ISSN 2319 - 4847.
S.W.Lee,J.S.Park,2011.,"MicroscopicImageRecognitionbasedFishDiseaseDiagnosisSyste m",Journ alofConvergenceInformationTechnology(JCIT) Volume6, Number10, October 2011 doi:10.4156/jcit.vol6.issue10.45.
V.Ashok, D.S.Vinod, 2014 "Using K-Means Cluster and Fuzzy C Means for Defect Segmentation in Fruits", International Journal of Computer Engineering & Technology (IJCET),ISSN 0976 – 6367(Print),ISSN 0976 – 6375(Online), Volume 5, Issue 9, September (2014), pp. 11-19.
Mr. Hitesh Chakravorty
hitesh_chtvy@yahoo.co.in
Mr. Rituraj Paul
Computer Science Department , Assam University - India
Dr. Prodipto Das
Computer Science Department , Assam University - India