Full Text Available
(
no registration required
)

(93.29KB)
EXPLORE PUBLICATIONS BY COUNTRIES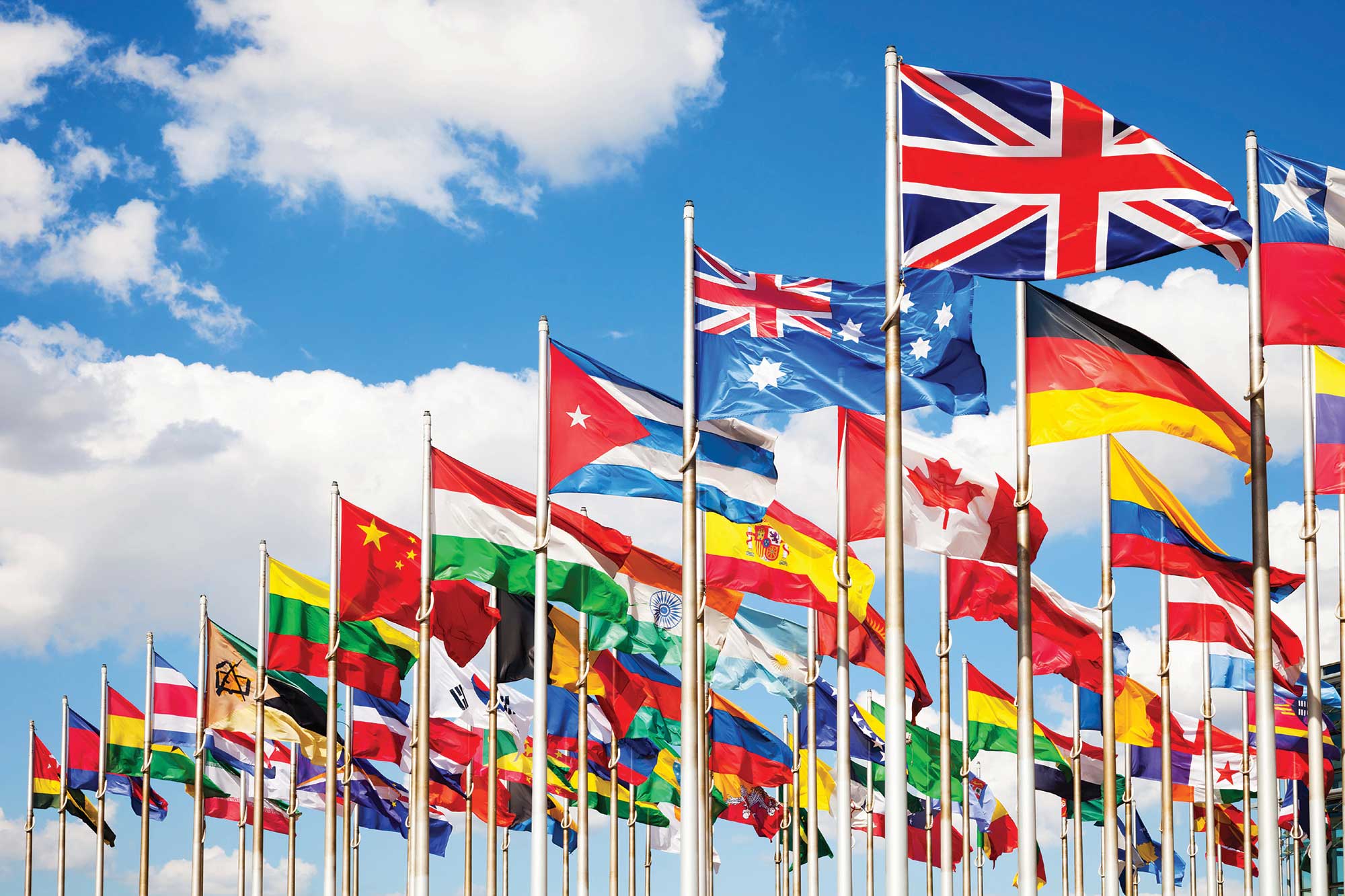 The Development of Standard Size for Clothes of Indonesian Boys Based on Anthropometric Data as a Reference to Formulate RSNI 0555:2013
Erlinda Muslim, Boy Nurtjahyo Moch., Nauli Dwi Fileinti, Maya Arlini Puspasari, Triasni M. L. Sibarani, Deo G. N. Laksana
Pages -
15 - 23
| Revised -
31-12-2013
| Published -
22-01-2014
MORE INFORMATION
KEYWORDS
Standard Size for Clothes, Garment Industry, Anthropometry, Indonesian Children, Factor Analysis, Two Stage Cluster Analysis.
ABSTRACT
In order to increase the market share of garment products in local market, the Ministry of Industry pointed out the need to provide added value to the garment products. One of the options is to implement standard sizing system for clothes. Standard sizing system is substantial especially for children, since there seem to be unique anthropometric differences among each child. This study aims to develop a standard size of clothes for Indonesian boys based on anthropometric data, which is expected to be a national standard and a recommendation for the design of SNI. The anthropometric data are gathered from 155 boys aged 7-12 years old using 3D Body Scanner. Factor analysis and two stage cluster analysis were performed in this study and 8 groups of size for boys' clothes were established with a coverage rate of 95.48%.
CITED BY
(1)

| | |
| --- | --- |
| 1 | Hrženjak, R., Doležal, K., & Ujevic, D. (2015). Sizing system for girls aged 13–20 years based on body types. Textile Research Journal, 85(12), 1293-1304. |
| | |
| | |
| --- | --- |
| 1 | Google Scholar |
| | |
| 2 | CiteSeerX |
| | |
| 3 | Scribd |
| | |
| 4 | SlideShare |
| | |
| 5 | PdfSR |
| | |
Boden, et al. (2004). New Consumer? The social and cultural significance of children's fashion consumption. Culture of Consumption Programme Working Paper.
Chuan, T.K., Hartono, Markus., & Kumar, Naresh. (2010). Anthropometry of the Singaporean and Indonesian populations.International Journal of Industrial Ergonomics 40 : 757-766.
Chung, M. J., Lin, Hai-Fen., & Wang, M. J. (2007). The Development of Sizing Systems for Taiwanese Elementary and Highschool Students. International Journal of Industrial Ergonomics: 37, 707-716.
Coon S.C., S.M.Garn, J.B. Birdsell. (1950). Races : A Study of Race Formation in Man.
Eberle, H., Kilgus, R., (1996). Clothing Technology: From Fibre to Fashion.English ed.Europa-Lehrmittel, Germany.
Gumilar, Dwiki D. (2012). "Perhitungan Luas Tubuh Manusia Indonesia dengan Metode Interpolasi". Skripsi. Fakultas Teknik, DepartemenTeknik Industri Universitas Indonesia,Depok.
Hair, J., Black, W., Babin, B., & Anderson. (2009). Multivariate Data Analysis 7th Edition.Prentice Hall.
Hidayat, Taufik.dan Nina Istiadah. (2011). Panduan Lengkap Menguasai SPSS 19 untuk Mengolah Data Statistik Penelitian. Jakarta: Penerbit Media Kita.
Hsu, Chih-Hung. (2009). Data Mining to improve industrial standards and enhance production and marketing: An empirical study in apparel industry. Expert Systems with Application : 36, 4185-4191.
ISO 3636. (1997). Size Designation of Clothes – Men's and Boy's Outerwear Garments.International Organization for Standardization, Geneva.
ISO 8559. (1989). Garment Construction and Anthropometric Surveys – Body Dimensions. International Organization for Standardization, Geneva.
ISO/TC 133, 1991. Size Systems and Designation for Clothes. International Organization for Standardization, Geneva.
ISO/TR 10652, 1991. Standard Sizing Systems for Clothes. International Organization for Standardization, Geneva.
Kang, Y., Choi, H S., & W.H. Do. (2001). A Study of the Apparel Sizing of Children's Wear : An Analysis of the Size Increments Utilized in Children's Wear Based on an Anthropometric Survey. J Korean HomeEco Assoc Eng, 2(1) 96.
Mustafa, P. (1992). Fundamental of Industrial Ergonomics. Englewood Cliffs, NewJersey:Prentice Hall.
Nurmianto, Eko. (1998). Ergonomi : Konsep Dasar dan Aplikasinya. Surabaya: Penerbit Guna Widya.
Nurtjahyo, Boy M., Yanto, Mangido, D. (2012). Pengukuran Antropometri Siswa SDN 02 Ujung Menteng, Cakung Jakarta Timur Menggunakan Anthroscan. Seminar Nasional Ergonomi 2012, Jakarta.
Otieno, R. (2008). Approaches in Researching Human Measurement: MMU Model of Utilising Anthropometric Data to Create Size Charts. EuroMed J Business : 3 (1) 63.
Pheasant, S. (1997). Bodyspace: Anthropometry, Ergonomics, and the Design of Work.London: Taylor & Francis.
Pheasant, S., Haselgrave, C.M. (2006). Body Space : anthropometry, ergonomics and design 3rd edition. London: Taylor and Francis.
Purnomo, Hari. (2013). Antropometri dan Aplikasinya. Jakarta: Penerbit Graha Ilmu.
SNI 08-0555-1995. (1995). Ukuran kemeja pria anak. Badan Standardisasi Nasional,Jakarta.
SNI 08-4985-1999. (1999). Karakteristik tubuh manusia (antropometri) untuk pembuatan pakaian jadi. Badan Standardisasi Nasional, Jakarta.
Widyanti, A., dan Mahachandra. (2012). Indonesian Workers Anthropometry : An Overview of Past and Present. Proceedings of the Asia pacific Industrial Engineering & Management Systems Conference.
Widyanti, A., dan Mahachandra. (2012). On the Development of Indonesian Anthropometry Database : Does Occupation of Subjects Really Matter?. Proceedings of the Asia pacific Industrial Engineering & Management Systems Conference.
Workman, J. E. (1991). Body Measurement Specification for Fit Models as a Factor in Apparel Size Variation. Cloth Text Res. J., 10(1): 31-36.
Zakaria, Norsaadah. (2011). Sizing system for functional clothing – Uniforms for Chilren.Indian Journal of Fibre & Textile Research : 36, 348-357.
Dr. Erlinda Muslim
Department of Industrial Engineering Universitas Indonesia Depok, Indonesia - 16424 - Indonesia
Dr. Boy Nurtjahyo Moch.
Department of Industrial Engineering Universitas Indonesia Depok, Indonesia - 16424 - Indonesia
Dr. Nauli Dwi Fileinti
Department of Industrial Engineering Universitas Indonesia Depok, Indonesia – 16424 - Indonesia
Mr. Maya Arlini Puspasari
Department of Industrial Engineering Universitas Indonesia Depok, Indonesia - 16424 - Indonesia
maya.arlini@yahoo.com
Dr. Triasni M. L. Sibarani
Department of Industrial Engineering Universitas Indonesia Depok, Indonesia – 16424 - Indonesia
Dr. Deo G. N. Laksana
Department of Industrial Engineering Universitas Indonesia Depok, Indonesia – 16424 - Indonesia