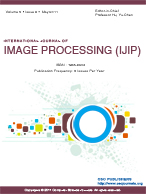 International Journal of Image Processing (IJIP)
Impact Factor -
Published -
Bi-Monthly
| Established -
2007
| Year of Publication -
2015
Published by
CSC Journals, Kuala Lumpur Malaysia.

ABOUT IJIP
International Journal of Image Processing (IJIP) publishes high quality theoretical and applied research in the Image Processing domain from scientific research to application development. IJIP emphasizes on efficient and effective image technologies, and provides a central forum for a deeper understanding in the discipline by encouraging the quantitative comparison and performance evaluation of the emerging components of image processing.
IJIP is a peer review open access journal that publishes scientific research papers in the field of architecture of imaging and vision systems, character and handwritten text recognition, color imaging, display and printing, image capturing, image generation, image permanence and remote image sensing. The journal emphasizes on the dynamic and productive image processing and promulgates both the original research papers and industrial experience-analysis studies and reports with a view to provide scholarly research in original research papers and real time innovations, development and advancement in different disciplines of image processing in industrial studies and reports.
By focusing on the different research societies, IJIP mainly targets researchers, scientists and engineers relevant to image processing in the field of image generation, image processing, image representation, image sensing and latent image by communicating relevant and updated research papers that will assist them not only to learn from industrial experiences but also help them to use various techniques to make new developments and innovations in image processing.
INVITATION FOR OPEN ACCESS PUBLICATIONS
PAPER SUBMISSION
August 31, 2015
AUTHOR NOTIFICATION : September 30, 2015
ISSUE PUBLICATION : October 2015

AUTHOR SERVICES
IJIP provide great services to its authors that ensure efficient and smooth execution of submission, peer-review, publication and all the steps in between that are needed for quality publication. It includes:
Online submission system
Fast Communication
Early View Service
SEO Optimization
Abstracting & Indexing
Refer to IJIP Author Services for more information.
PARTNERSHIPS & COLLABORATIONS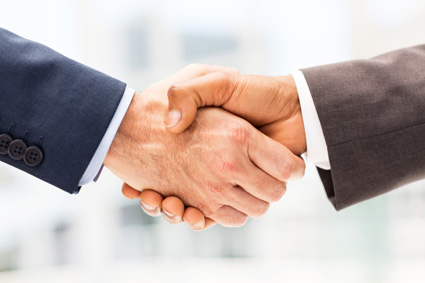 Share your ideas for partnerships and corporate tie-ups at both individual and organizational levels.
Find more in Partnerships & Collaborations from authors, editors, readers to societies, librarians, book sellers and conference organizers.