Full Text Available

(154.14KB)

Publications from CSC-OpenAccess Library are being accessed from over 74 countries worldwide.
EXPLORE PUBLICATIONS BY COUNTRIES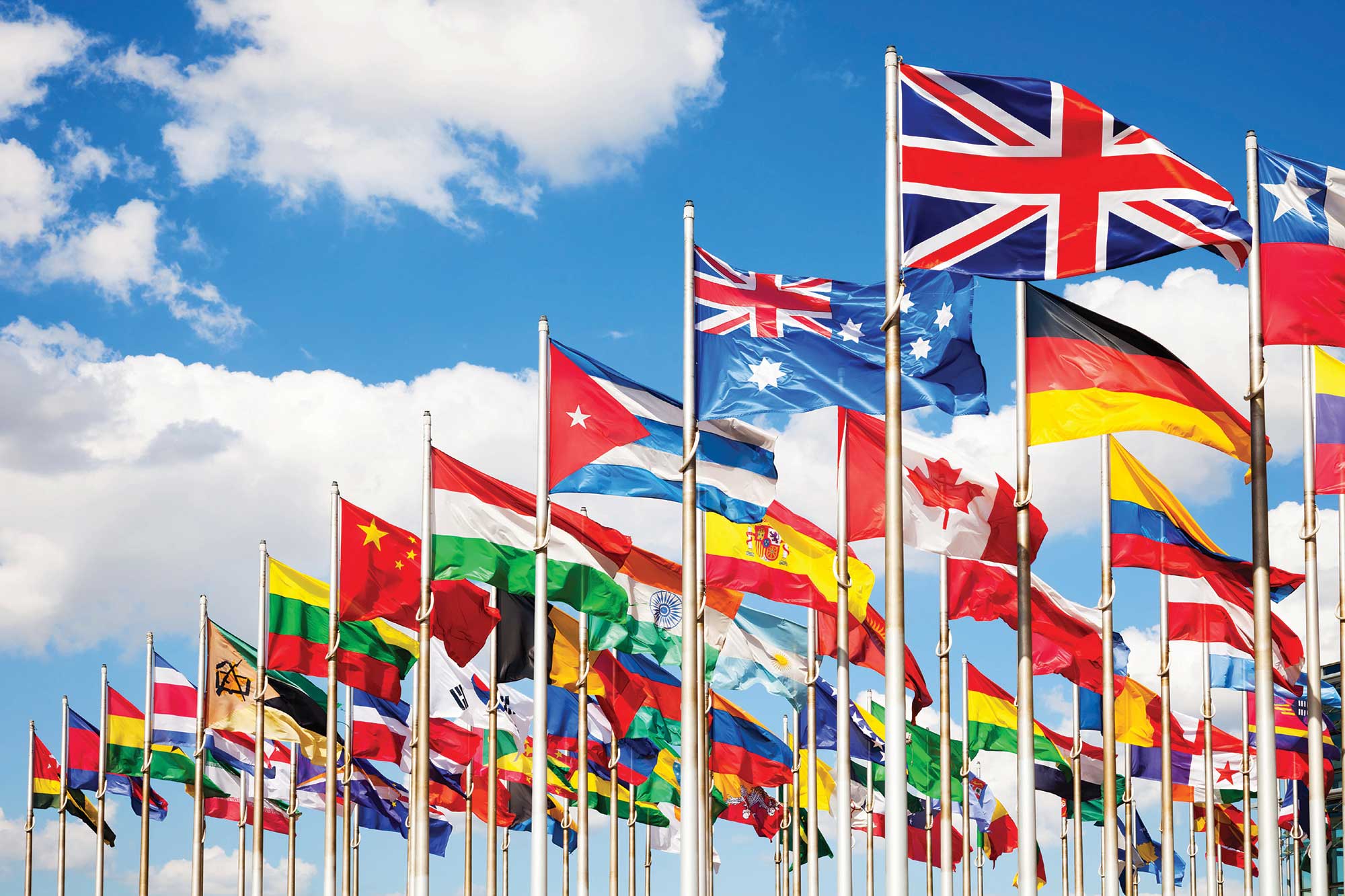 Design Co-creation and Performance in New Product Development Process
Yen Hsu
Pages -
63 - 74
| Revised -
15-08-2013
| Published -
15-09-2013
MORE INFORMATION
KEYWORDS
Strategic Innovation, Co-creation, NPD Performance.
ABSTRACT
Co-creation is a kind of marketing strategy or business strategy that stresses the generation and continuing realization of mutual firm-customer value. Product design, marketing, and Innovation ought to be closely coordinated in companies. Most researchers have indicated that highly effective connection among innovation R&D, marketing activities, and design pushes products in to the marketplace and guarantees their success. However, empirical studies from the Co- creations among design, marketing, and innovation strategies in New Product Development (NPD) performance are intermittent. Within this study, enterprises through the Taiwan Electrical and Electronic Manufacturers' Association (TEEMA) database were chosen randomly as subjects. Inside the first survey, the status from the marketing strategy, innovation strategy, and design strategy was determined. Following a new product was marketed for one year, another survey was conducted for NPD performance check. After repeated contact, 285 enterprises (21.11%) responded. Major findings in the study are listed below: (1) The Structural Equation Model (SEM) results demonstrate a good fit involving the theoretical model and observed data for innovation, marketing, and design strategies; (2) The NPD performance is influenced by an enterprise's innovation, marketing, and design strategies. Moreover, innovation and marketing strategies also influence NPD performance through design strategy. For NPD performance, design strategy is both a completely independent variable and an intervening variable; (3) The NPD performance could be reinforced when enterprises struggle for design, innovation, and marketing strategies.
CITED BY
(1)

| | |
| --- | --- |
| 1 | Ollyn, M. G. (2015). Investigation of user-centred approaches to design practice in Botswana (Doctoral dissertation, Loughborough University). |
| | |
| | |
| --- | --- |
| 1 | Google Scholar |
| | |
| 2 | CiteSeerX |
| | |
| 3 | Scribd |
| | |
| 4 | SlideShare |
| | |
| 5 | PdfSR |
| | |
| | |
| --- | --- |
| 1 | Andi, & Minato, T. (2003). Design documents quality in the Japanese construction industry:factors influencing and impacts on construction process. International Journal of Project Management, 21(7), 537-546. |
| | |
| 2 | Atuahene-Gima, K., & Li, H. (2002). When does trust matter? Antecedents and contingent effects of supervisee trust on performance in selling new products in China and the United States. Journal of Marketing, 66(3), 61-81. |
| | |
| 3 | Baker, J., Parasuraman, A., Grewal, D., & Voss, G. B. (2002). The influence of multiple store environment cues on perceived merchandise value and patronage intentions. Journal of Marketing, 66(2), 120-141. |
| | |
| 4 | Barczak, G. (1995). New product strategy, structure, process, and performance in the telecommunications industry. The Journal of Product Innovation Management, 12(3), 224. |
| | |
| 5 | Bloch, P. (2011). Product Design and Marketing: Reflections After Fifteen Years. The Journal of Product Innovation Management, 28(3), 378-380. |
| | |
| 6 | Brown, J. R., Dev, C. S., & Lee, D.-J. (2000). Managing marketing channel opportunism: The efficacy of alternative governance mechanisms. Journal of Marketing, 64(2), 51-65. |
| | |
| 7 | Cannon, J. P., & Homburg, C. (2001). Buyers-supplier relationships and customer firm costs.Journal of Marketing, 65(1), 29-41. |
| | |
| 8 | Chen, L., Marsden, J. R., & Zhang, Z. (2012). Theory and Analysis of Company-Sponsored Value Co-Creation. Journal of Management Information Systems, 29(2), 141-172. |
| | |
| 9 | Christoph, G. (2007). Successful Product Development after Firm Acquisitions: The Role of Research and Development. The Journal of Product Innovation Management, 24(6), 614-628. |
| | |
| 10 | Claudio, D. E., & Roberto, V. (2007). Strategies of Innovation and Imitation of Product Languages. The Journal of Product Innovation Management, 24(6), 580-599. |
| | |
| 11 | Conway, L. L. (2007). Forecasting sales for a B2B product category: case of auto component product. The Journal of Business & Industrial Marketing, 22(4), 228-235. |
| | |
| 12 | Cooper, R. G., & Kleinschmidt, E. J. (1987). Success Factors in Product Innovation. Industrial Marketing Management, 16(3), 215-233. |
| | |
| 13 | Dell Era, C., & Verganti, R. (2007). Strategies of Innovation and Imitation of Product Languages*. The Journal of Product Innovation Management, 24(6), 580-599. |
| | |
| 14 | Dittrich, K., & Duysters, G. (2007). Networking as a Means to Strategy Change: The Case of Open Innovation in Mobile Telephony. The Journal of Product Innovation Management, 24(6),510-521. |
| | |
| 15 | Driva, H., Pawar, K. S., & Menon, U. (2000). Measuring product development performance in manufacturing organisations. International Journal of Production Economics, 63(2), 147-159. |
| | |
| 16 | Durward, K. S., II, Jeffrey, K. L., & Allen, C. W. (1998). Another look at how Toyota integrates product development. Harvard Business Review, 76(4), 36-49. |
| | |
| 17 | Dziura, M. J. (2001). Innovation: Sources and strategies. International Journal of Technology Management, 21(5,6), 612-627. |
| | |
| 18 | Eleri, R. T., & Robert, E. M. (2007). In pursuit of the "ideal approach" to successful marketing strategy implementation. European Journal of Marketing, 41(5/6), 659-677. |
| | |
| 19 | Gary, H., & Peter, S. (2001). Innovation: The new route to wealth. Journal of Accountancy,192(5), 65-68. |
| | |
| 20 | Gilbert, J. T. (1994). Choosing an innovation strategy: Theory and practice. Business Horizons, 37(6), 16-22. |
| | |
| 21 | Girard, P., Legardeur, J., & Merlo, C. (2007). Product innovation through management of collaborative design in concurrent engineering. The International Journal of Technology Management & Sustainable Development, 6(2), 151-164. |
| | |
| 22 | Gobeli, D. H., & Brown, D. J. (1987). Analyzing Product Innovations. Research Management,30(4), 25-31. |
| | |
| 23 | Griffin, A., & Hauser, J. R. (1996). Integrating R&D and marketing: A review and analysis of the literature. The Journal of Product Innovation Management, 13(3), 191-215. |
| | |
| 24 | Gupta, A. K., & Wilemon, D. L. (1990). Accelerating the Development of Technology-Based New Products. California Management Review, 32(2), 24-44. |
| | |
| 25 | Handfield, R. B., Ragatz, G. L., Petersen, K. J., & Monczka, R. M. (1999). Involving suppliers in new product development. California Management Review, 42(1), 59-82. |
| | |
| 26 | Hsieh, M.-H., Tsai, K.-H., & Hultink, E. J. (2006). The Relationships between Resource Configurations and Launch Strategies in Taiwans IC Design Industry: An Exploratory Study.The Journal of Product Innovation Management, 23(3), 259-273. |
| | |
| 27 | Hsu, Y. (2006). Comparative study of product design strategy and related design issues.Journal of Engineering Design, 17(4), 357-370. |
| | |
| 28 | Hsu, Y. (2009). Exploring design innovation and performance: the roles of issue related to design strategy. Journal of Engineering Design, 20(6), 555-569. |
| | |
| 29 | Hsu, Y. (2011). Relationships between product development strategies and product design issues. Journal of Engineering Design, 22(6), 407. |
| | |
| 30 | Hsu, Y. (2011a). Design innovation and marketing strategy in successful product competition.The Journal of Business & Industrial Marketing, 26(4), 223-236. |
| | |
| 31 | Hsu, Y. (2011b). Relationships between product development strategies and product design issues. Journal of Engineering Design, 22(6), 407-426. |
| | |
| 32 | Hua, Z., Zhang, X., & Xu, X. (2011). Product design strategies in a manufacturer-retailer distribution channel. Omega, 39(1), 23. |
| | |
| 33 | Hughes, P., & Morgan, J. R. E. (2007). A resource-advantage perspective of product-market strategy performance & strategic capital in high technology firms. Industrial Marketing Management, 36(4), 503-517. |
| | |
| 34 | Jamie, A., & Costas, M. (2007). Strategic Innovation at the Base of the Pyramid. MIT Sloan Management Review, 49(1), 83-88. |
| | |
| 35 | Jeremy, J. M., Fred, M. F., & Panos, Y. P. (2005). Linking Marketing and Engineering Product Design Decisions via Analytical Target Cascading. The Journal of Product Innovation Management, 22(1), 42-62. |
| | |
| 36 | Johne, A. (1999). Using market vision to steer innovation. Technovation, 19(4), 203-207. |
| | |
| 37 | Lau, K. W., Yam, C. M., & Tang, P. Y. (2007). Supply chain product co-development, product modularity and product performance. Industrial Management + Data Systems, 107(7), 1036-1065. |
| | |
| 38 | Lehrer, M., Ordanini, A., DeFillippi, R., & Miozzo, M. (2012). Challenging the orthodoxy of value co-creation theory: A contingent view of co-production in design-intensive business services. European Management Journal, 30(6), 499-509. |
| | |
| 39 | Luchs, M., & Swan, K. (2011). Perspective: The Emergence of Product Design as a Field of Marketing Inquiry. The Journal of Product Innovation Management, 28(3), 327-345. |
| | |
| 40 | Mozota, B. B. d. (2006). The Four Powers of Design: A Value Model in Design Management.Design Management Review, 17(2), 44-93. |
| | |
| 41 | Mumin, D. (2010). Managerial trust and NPD team performance: team commitment and longevity as mediators. The Journal of Business & Industrial Marketing, 25(2), 94. |
| | |
| 42 | Olson, E. M., Cooper, R., & Slater, S. F. (1998). Design strategy and competitive advantage.Business Horizons, 41(2), 55-61. |
| | |
| 43 | Paul, E. R., & Martin, S. H. (2007). Products Liability Law and Its Implications for Engineering Practice. Engineering Management Journal, 19(2), 23-30. |
| | |
| 44 | Pawar, K. S., & Driva, H. (1999). Performance measurement for product design and development in a manufacturing environment. International Journal of Production Economics,60-61(1), 61-68. |
| | |
| 45 | Ravi, C. (2007). Innovate Faster by Melding Design and Strategy. Harvard Business Review,85(9), 30-32. |
| | |
| 46 | Renee, W., Casper, B., Thomas, M., & Ab, S. (2007). Increasing the benefits of product-level benchmarking for strategic eco-efficient decision making. Benchmarking, 14(6), 711-727. |
| | |
| 47 | Roggeveen, A. L., Tsiros, M., & Grewal, D. (2012). Understanding the co-creation effect:when does collaborating with customers provide a lift to service recovery? Academy of Marketing Science. Journal, 40(6), 771-790. |
| | |
| 48 | Sari, S., Leena, T., Mikko, S., Tomi, S., & Ilkka, H. (2007). Executive views concerning decision support tools. European Journal of Operational Research, 181(2), 929-938. |
| | |
| 49 | Sherman, J. D., William, E. S., & Svenn, A. J. (2000). Differential effects of the primary forms of cross functional integration on product development cycle time. The Journal of Product Innovation Management, 17(4), 257. |
| | |
| 50 | Song, X. M., Montoya-Weiss, M. M., & Schmidt, J. B. (1997). Antecedents and consequences of cross-functional cooperation: A comparison of R&D, manufacturing, and marketing perspectives. The Journal of Product Innovation Management, 14(1), 35-47. |
| | |
| 51 | Souder, W. E., & Moenaert, R. K. (1992). Integrating Marketing and R&D Project Personnel Within Innovation Projects: An Information Uncertainty Model. The Journal of Management Studies, 29(4), 485-512. |
| | |
| 52 | Souder, W. E., & Song, X. M. (1997). Contingent product design and marketing strategies influencing new product success and failure in U.S. and Japanese electronics firms. The Journal of Product Innovation Management, 14(1), 21-34. |
| | |
| 53 | Subramanian, A., & Nilakanta, S. (1996). Organizational innovativeness: Exploring the relationship between organizational determinants of innovation, types of innovations, and measures of organizational performance. Omega, 24(6), 631-647. |
| | |
| 54 | Sung, T. J., & Gilmour, P. (2002). An empirical examination of the relationship between design, the NPI process and strategy implementation. International Journal of Technology Management, 24(5,6), 542-556. |
| | |
| 55 | Sung, T. J., & You, M. (1999). An Empirical study on design strategy and design performance of information firms in Taiwan. Journal of Design, 4(1), 47-59. |
| | |
Dr. Yen Hsu
Department of Industrial Design Tatung University Taipei, 104 - Taiwan
erickshi@ms1.hinet.net