Full Text Available

(426.93KB)

Publications from CSC-OpenAccess Library are being accessed from over 74 countries worldwide.
EXPLORE PUBLICATIONS BY COUNTRIES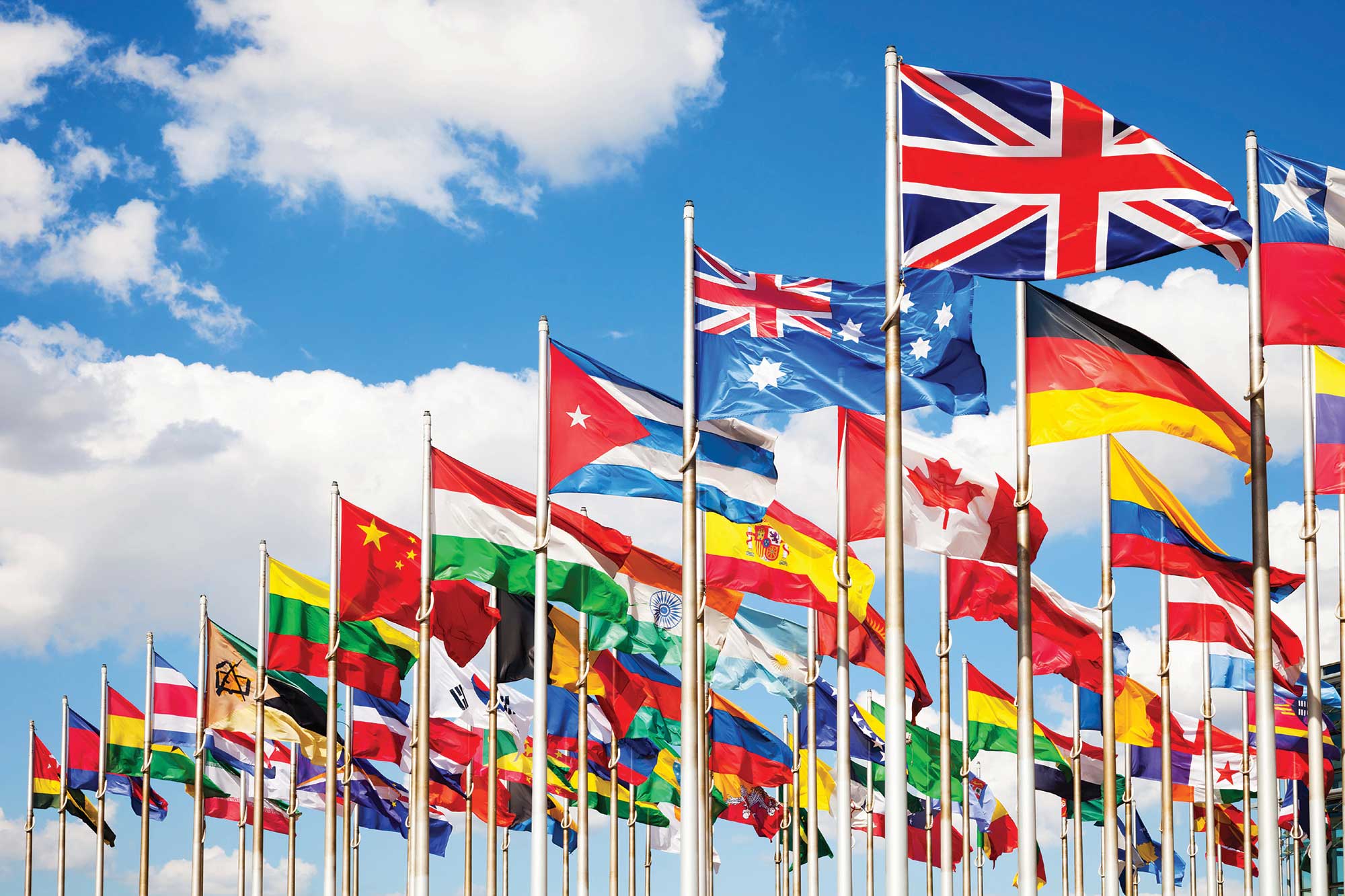 Self-Owned Brand Rises from the Ash Marketing Advertising of LUXGEN and Its Role in the New Automobile's Brand
Jong-Sheng Horng , Jih-Shyong Lin
Pages -
1 - 13
| Revised -
31-12-2013
| Published -
22-01-2014
MORE INFORMATION
KEYWORDS
Differential Threshold Stimulation, Self-owned Brand, LUXGEN, Case Study.
ABSTRACT
In 2009, Taiwan YULON Group actively developed its self-owned brand LUXGEN and launched the first automobile named as LUXGEN7 MPV. This research investigates how LUXGEN uses advertising and differential threshold stimulation to persuade the consumers that such automobile is of excellent quality and reasonable price, making up the insufficiency in popularity during its debut to the market. From the perspective of differential threshold stimulation, this research will study on its impact to the new self-owned brand according to the four advertising cases of the LUXGEN automobile.
| | |
| --- | --- |
| 1 | Google Scholar |
| | |
| 2 | CiteSeerX |
| | |
| 3 | refSeek |
| | |
| 4 | Scribd |
| | |
| 5 | SlideShare |
| | |
| 6 | PdfSR |
| | |
| | |
| --- | --- |
| 1 | Aaker, D. "The Value of Brand Equity." Journal of Business Strategy, vol.13, no.4, pp.27-32,1992. |
| | |
| 2 | Aaker, D., & J. Shansby. "Positioning Your Product." Business Horizons, vol.25, 3, pp.56-62.1982. |
| | |
| 3 | Albarran, A. B. Media Economics: Understanding Markets, Industries and Concepts. Ames,IA: Iowa State University, 1996. |
| | |
| 4 | American Marketing Association. "Resource Library." Internet:www.marketingpower.com/_layouts/dictionary.aspx?dLetter=B, Jun. 21, 2011 [Dec. 01,2013]. |
| | |
| 5 | Balmer, J. M. T., & Gray, E. R. "Corporate brands: what are they? What of them?",European Journal of Marketing, vol. 37, no.7-8, pp.972-997, 2003. |
| | |
| 6 | Burgoon, M. Messages and Persuasive Effects: Message Effects in Communication Science. Newbury Park, CA: Sage, 1989. |
| | |
| 7 | Centner, D., & Markman, A. B. "Structure mapping in analogy and similarity." American Psychologist, vol. 52, pp. 45-56, 1997. |
| | |
| 8 | Compeau, L.D., & Grewal, D. "Comparative Price Advertising: An Integrative Review."Journal of Public Policy & Marketing, vol.17, pp.257-273, 1998. |
| | |
| 9 | Ducoffe, R. H. "Advertising Value and Advertising on the Web. " Journal of Advertising Research, vol.36, no.9, pp. 21-35, 1996. |
| | |
| 10 | Gentner, D. & Markman, A. B. "Structure mapping in analogy and similarity. " American Psychologist, vol.52, pp.45-56, Jan.1997. |
| | |
| 11 | Gomery, D. "Media Economics: Terms of Analysis." Critical Studies in Mass Communication,vol.6, pp. 43-60, 1989. |
| | |
| 12 | Grewal, D., & Compeau, L. D. "Consumer Responses to Price and Its Contextual Information Cues: a Synthesis of Past Research, a Conceptual Framework, and Avenues for Further Research." Review of Marketing Research, vol.3, pp.109-131, 2007. |
| | |
| 13 | Hatch, M. J., & Schultz, M. "Bringing the corporation into corporate branding." European Journal of Marketing, 37(7-8), pp.1041-1064, 2003. |
| | |
| 14 | Hatch, M. J., & Schultz, M. Taking brand initiative: How companies can align strategy,culture, and identity through corporate branding. New York: Jossey-Bass, 2008. |
| | |
| 15 | Hsieh, Yu-Chen. "The rise of emerging automobile market and Taiwan company's entry opportunity. " Automotive Research & Testing, vol.93, no.4, pp.8-13, 2013 (in Chinese). |
| | |
| 16 | Huang, Liang-Jie. "Global automobile industry overview in 2010. " Automotive Research & Testing Center, Internet: www.artc.org.tw/chinese/03_service/03_02detail.aspx?pid=1749&nPage=3&&syear=2011&skind1=13&skind2=0&skeyword=%E8%AB%8B%E8% BC%B8%E5%85%A5%E6%90%9C%E5%B0%8B%E5%AD%97%E4%B8%B2, Sep. 13,2010 [Nov. 01, 2013]. |
| | |
| 17 | Jacob, R. where brands are blooming, Fortune, vol.128, pp.55,1993. |
| | |
| 18 | Knox, S., & Bickerton, D. "The six conventions of corporate branding." European Journal of Marketing 37(7-8), pp. 998 -1016, 2003. |
| | |
| 19 | Krishn A. Goyal & A. Sadasivam. "A Critical Analysis of Rational & Emotional Approaches in Car Selling." International Journal of Business Research and Management, vol.1 no.2, pp.60-64, 2010. |
| | |
| 20 | Liu, Fan-Gxin., & Huang, Liang-Jie. "Recent global automotive industry And Taiwans development strategy. " Automotive Research & Testing, 93(4), pp. 2-3, 2013 (in Chinese). |
| | |
| 21 | Liu, Ying-Mao. Basic Psychological Process. Taipei: Wen Sheng Book, 1980 (in Chinese). |
| | |
| 22 | Mu, Albert. " Taiwan auto market sales report in September 2010." Yahoo!Kimo, 2013.Internet:tw.autos.yahoo.com/auto_information_article2/url/d/a/101006/7/3lfn.html. [July 30,2013]. |
| | |
| 23 | Nataraj. S & Dr.N.Nagaraja. "Value Creation in Collaborative Supply Chain Network in Automobile Industry in Karnataka." International Journal of Business Research and Management, vol.3 no.4, pp. 144-162, 2012. |
| | |
| 24 | Schmitt, B. H., & Pan, Y. "Managing corporate and brand identities in the Asia-Pacific region. " California Management Review, vol. 36, pp.32-48,1994. |
| | |
| 25 | Schutte, H., & Ciarlante, D. Consumer behavior in Asia. London: MacMillan Asia-Pacific region. California Management Review, vol.36, pp.32-48, 1998. |
| | |
| 26 | Turow, J. Media Systems in Society: Understanding Industries, Strategies, and Power.White Plains, NY: Longman. 1997 |
| | |
| 27 | W. J. Keegan, S.E. Moriarty, and T. R. Duncan. Marketing, New Jersey: Prentice Hall,pp.560, 1995. |
| | |
Mr. Jong-Sheng Horng
Tatung University, Ph.D. Program of Design Science - Taiwan
jshorn2@gmail.com
Associate Professor Jih-Shyong Lin
Tatung University, Ph.D. Program of Design Science - Taiwan