Full Text Available

(614.43KB)

Publications from CSC-OpenAccess Library are being accessed from over 74 countries worldwide.
EXPLORE PUBLICATIONS BY COUNTRIES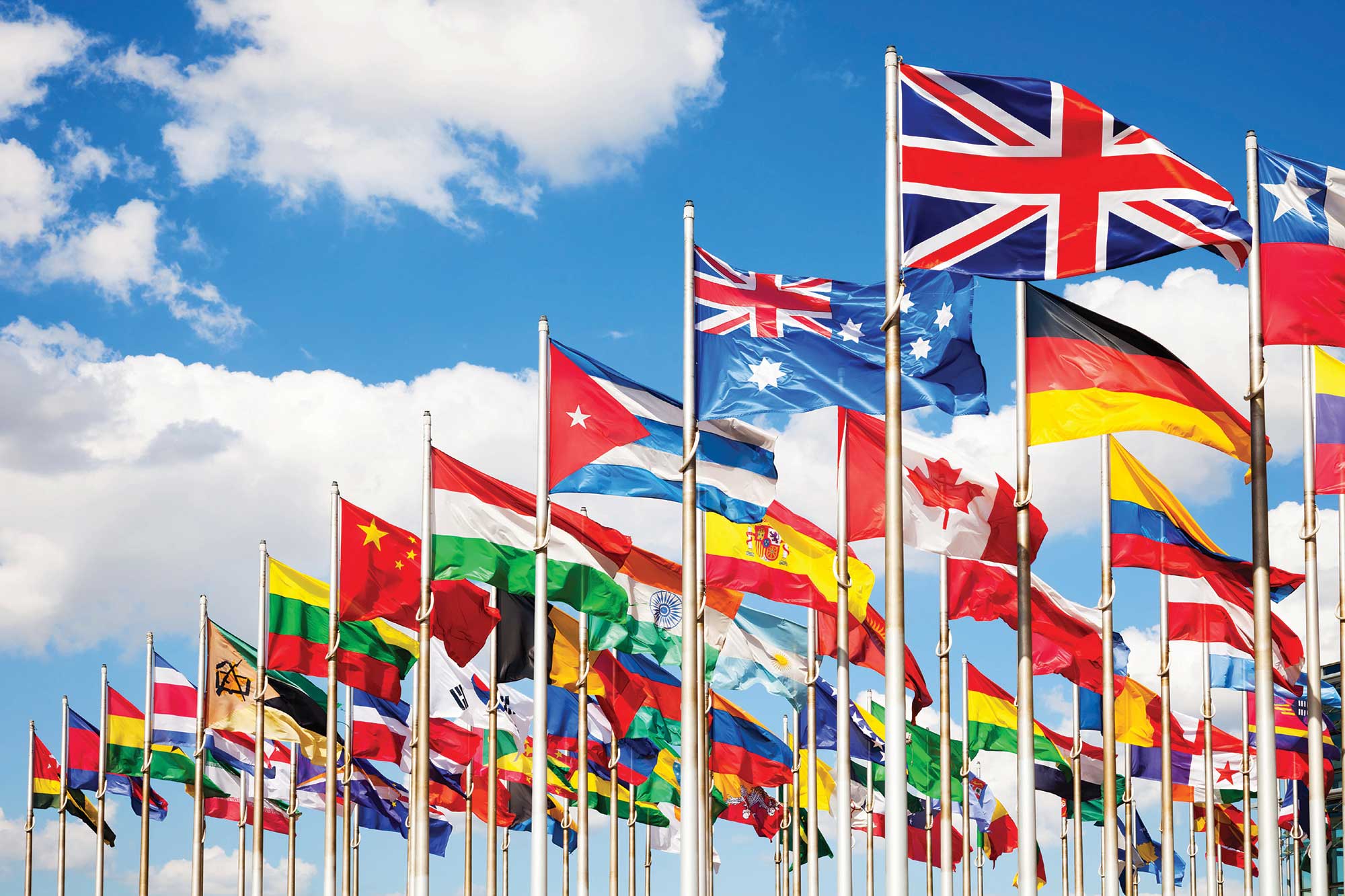 Comparison on ads or not? Influence of Referent on Advertising Effectiveness
Jong-Sheng Horng, Jih-Shyong Lin
Pages -
72 - 80
| Revised -
10-08-2014
| Published -
15-09-2014
MORE INFORMATION
KEYWORDS
Comparisons on ads ?advertising effect ?ideal brand .
ABSTRACT
This study explores how consumers distinguish different products and how to achieve advertising effectiveness. An experiment of 2(high/low ideal brands)x2(with/without comparisons)=4 mixed designs was conducted to verify the advertising effect influenced by the present of comparisons on ads with respect to high/low ideal brands. 50 subjects per design and 200 effective samples were evaluated under descriptive statistics and two-way ANOVA test. The study concludes: the present of comparisons on ads ameliorates Brand Attitude and Advertising Attitude regardless of high/low ideal brand. However, Purchase Intention was not significantly influenced by comparisons on ads.
| | |
| --- | --- |
| 1 | Google Scholar |
| | |
| 2 | CiteSeerX |
| | |
| 3 | Scribd |
| | |
| 4 | SlideShare |
| | |
| 5 | PdfSR |
| | |
| | |
| --- | --- |
| 1 | Aaker, D. A. " Building Strong Brand", The Free Press, New York,1996. |
| | |
| 2 | Biswas, Abhijit and Edward A. Blair. "Contextual Effects of Rreference Prices in Retail Advertisement." Journal of Marketing, Vol.55, pp.1-12, 1991. |
| | |
| 3 | Biswas. "The Moderating Role of Brand Familiarity in Reference Price Perception." Journal of Business Research, Vol.25, pp.251-262, 1992. |
| | |
| 4 | Blair, Edward A. and Jr. E. Laird Landon. "The Effect of Reference Prices in Retail Advertisements," Journal of Marketing, Vol.45 , pp.61-69, 1981. |
| | |
| 5 | Brown, Stephen P. and Douglas M. Stayman. "Antecedents and Consequences of Attitude Toward the Ad: A Meta-analysis," Journal of Consumer Research, Vol.19, pp.34-51, 1992. |
| | |
| 6 | Bruner, Gordon C. and Anand Kumar. "Web Commercials and Advertising Hierarchy-ofEffects,"Journal of Advertising Research , 40, pp.35-42, 2000. |
| | |
| 7 | Della Bitta, Albert J., Kent B. Monroe, and John M. McGinnis. "Consumer Perceptions of Comparative Price Advertisement," Journal of Marketing Research, Vol.18, pp.416-427 ,1981. |
| | |
| 8 | EOLembrain, http://www.isurvey.com.tw/3_product/1_eicp.aspx, 2014. |
| | |
| 9 | Gourville, John T. Pennies A Day: Increasing Consumer Compliance Through Temporal ReFraming;Chicago, Illinois: UMI Press, 1995. |
| | |
| 10 | Gourville, John T. "The Effect of Implicit Versus Explicit Comparisons On Temporal Pricing Claims," Marketing Letters, Vol.10, pp.113-124, 1999. |
| | |
| 11 | Grewal, Dhruv and R. Krishnan. "The Effects of Store Name, Brand Name, and Price Discounts on Consumers' Evaluations and Purchase Intentions," Journal of Retailing, vol.74,Issue.3, pp. 331-352, 1998. |
| | |
| 12 | Islam Md. Monirul & Jang Hui Han. "Perceived Quality and Attitude Toward Tea & Coffee by Consumers." International Journal of Business Research and Management, vol.3 no.3, pp.100-112, 2012. |
| | |
| 13 | Johnson, Michael D. "Consumer Choice Strategies for Comparing Noncomparable Alternatives," Journal of Consumer Research, Vol.11, pp.741-753, 1984. |
| | |
| 14 | Keller, K. L. "Conceptualizing, Measuring, and Managing Customer Based Brand Equity."Journal of Marketing, Vol. 57, pp.1-22, 1993. |
| | |
| 15 | Lavidge, R. J., and Steiner, G. A. "A Model for Predictive Measurement of Advertising Effectiveness." Journal of Marketing Research, 25(6), 59-62, 1961. |
| | |
| 16 | Li, Sun, & Wang. "50% Off or Buy One Get One Free? Frame Preference as a Function of Consumable Nature in Dairy Products." The Journal of Social Psychology, Vol.147(4),pp.413–421, 2007. |
| | |
| 17 | Lichtenstein and Willian O. Bearden. "Contextual Inferences on Perceptions of Merchant Supplied Reference Price," Journal of Consumer Research, Vol.16, pp.55-66, 1989. |
| | |
| 18 | Lichtenstein, Scot Burton and S. O'Hara Bradley. "Marketplace Attribution and Consumer Evaluation of Discount Claims," Psychology & Marketing, Vol.6, pp.163-180, 1989. |
| | |
| 19 | Mackenzie, Scott B. and Richard J. Lutz. "An Empirical Examination of Attitude Toward the Ad in an Advertising Pretest Context," Journal of Marketing, Vol.53, pp.48 -65, 1989. |
| | |
| 20 | Mackenzie, S. B., Lutz, R. J., & Belch, G. E. "The role of attitude toward the as a mediator of advertising effectiveness: A test of competing explanations." Journal of Marketing Research,Vol.23(2), pp.130-143, 1986. |
| | |
| 21 | Mitchell, Andrew A., and Jerry C. Olson. "Are Product a Beliefs the Only Mediator of Advertising Effects on Brand Attitude." Journal of Marketing Research, Vol.18 , pp.318-332,1981. |
| | |
| 22 | Mohammed, R. The Art of Pricing. New York: Crown, 2005. |
| | |
| 23 | Moore, D.L., and J. Wesley Hutchinson.The Influence of Affective Reactions to Advertising:Direct and Indirect Mechanisms of Attitude Change," Hillsdale, NJ: Lawrence Erlbaum Associates, pp.65-90, 1985. |
| | |
| 24 | Parasuraman, A., V.A. Zeithaml, and L.L. Berry. "A Conceptual Model of Service Quality and Its Implications for Future Research", Journal of Marketing, Vol.49, pp.41-50, 1985. |
| | |
| 25 | Payne, John W., James R. Bettman and Eric J. Johnson. The Adaptive Decision Maker,Cambrideg: Cambridge University Press, 1993. |
| | |
| 26 | Pechmann, Cornelia and David W. Stewart. "The Effects of Comparative Advertising on Attention, Memory, and Purchase Intentions," Journal of Consumer Research, Vol.17,pp.180-191, 1990. |
| | |
| 27 | Shimp, T. A. "Attitude toward the ad as a mediator of consumer brand choice." Journal of Advertising, Vol.10 (2), pp.9-15, 1981. |
| | |
| 28 | Thaler, Richard. "Toward A Positive Theory Of Consumer Choice," Journal of Economic Behavior and Organization, Vol.1, pp.39-60, 1980. |
| | |
| 29 | Urbany, Joe E., William O. Bearden, and Dan C. Weibaker. "The Effect of Plausible and Exaggerated Reference Prices on Consumer Perceptions and Price Search", Journal of Consumer Research, vol.15, pp. 95-110, 1988. |
| | |
| 30 | Vaughn, R. "How advertising works: A planning model." Journal of Advertising Research,Vol.20(5), pp.27-33, 1980. |
| | |
| 31 | Wilkie, William L. and Paul W. Farris. "Comparison Advertising: Problems and Potential,"Journal of Marketing, Vol.39, pp.7-15, 1975. |
| | |
| 32 | Zeithaml, V. A. "Consumer Perceptions of Price, Quality and Value: A Means-End Model and Synthesis of Evidence." Journal of Marketing, Vol.52, pp 2-22, 1988. |
| | |
| 33 | Zhang, Y., & Zinkhan, G. M. "Responses to humorous ads: Does audience involvement matter?" Journal of Advertising, Vol.35(4), pp.113-127, 2006. |
| | |
Dr. Jong-Sheng Horng
Tatung University - Taiwan
jshorn2@gmail.com
Associate Professor Jih-Shyong Lin
Associate Professor, Graduate Institute of Design Science, Tatung University No.40, Sec. 3, Zhongshan N. Rd., Taipei 104, Taiwan (R.O.C.) - Taiwan