Full Text Available

(314.51KB)

Publications from CSC-OpenAccess Library are being accessed from over 74 countries worldwide.
EXPLORE PUBLICATIONS BY COUNTRIES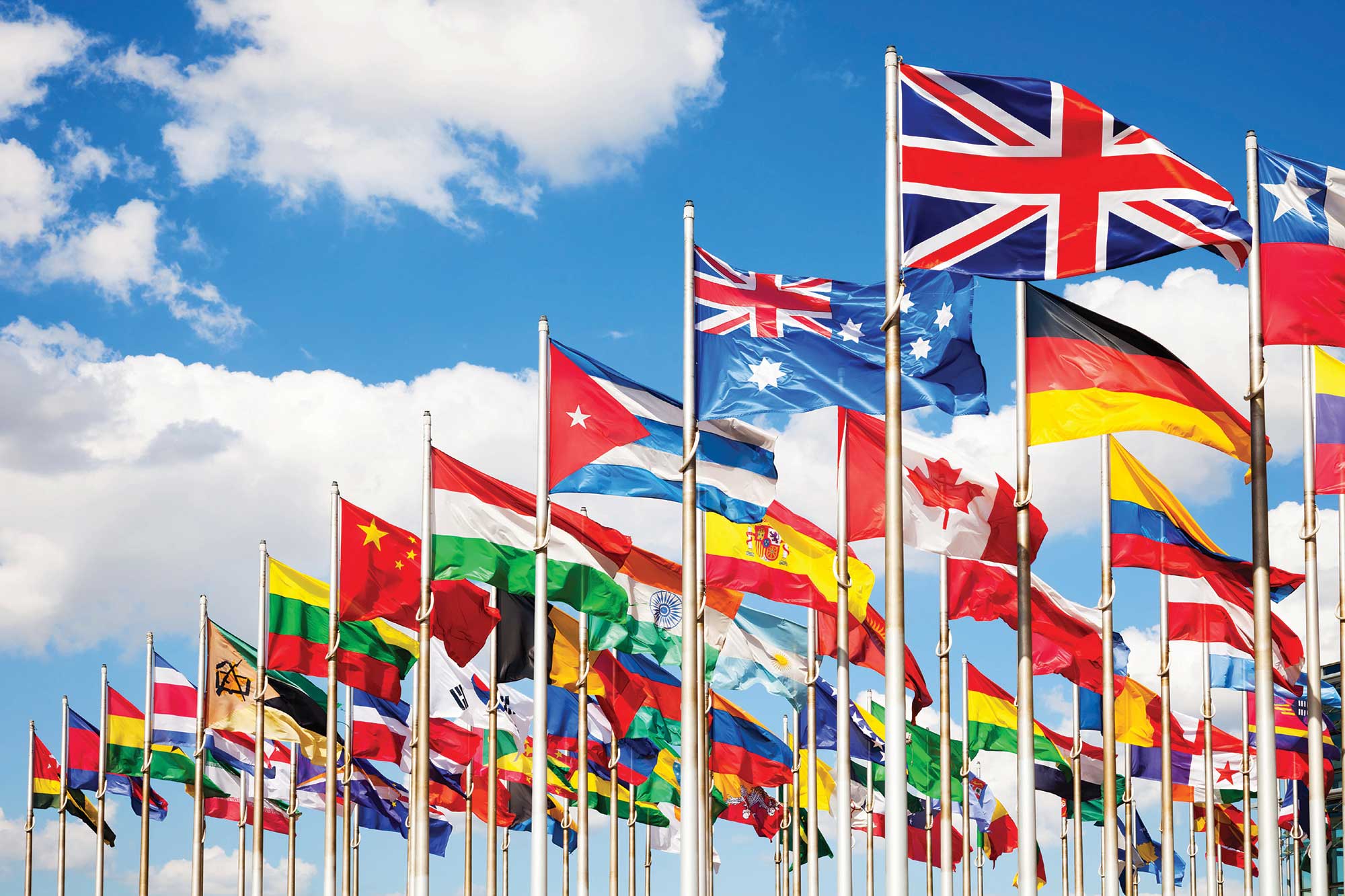 A Review on the Formation and Development of the Relationship Marketing Theory
Susan (Sixue) Jia, Fei Li
Pages -
53 - 62
| Revised -
31-08-2016
| Published -
01-10-2016
MORE INFORMATION
KEYWORDS
Relationship Marketing, Transaction Marketing, Marketing Theory.
ABSTRACT
Relationship marketing has become an important marketing mix and won great attention from both academia and industry. In this paper, a comprehensive review of previous studies has been conducted from the theoretic perspective. Based on literature, existing relationship marketing studies are divided into two stages, the formation stage and the development stage, after investigating the four key aspects (industries, types, contents and applications). An integrated research framework for relationship marketing is then established, incorporating both transaction marketing and relationship marketing. The framework indicates that transaction and relationship marketing work collaboratively, and are even able to transfer a possible customer to a partner. Finally, the potential topics for further theoretical research are proposed.
CITED BY
(1)

| | |
| --- | --- |
| 1 | GUIDI, A. C., Pizzinatto, N. K., & Montebelo, M. I. (2020). Factors that Determine the Purchase of Portable Electronic Devices. Revista de Negˇcios, 25(2), 19-33. |
| | |
| | |
| --- | --- |
| 1 | Google Scholar |
| | |
| 2 | CiteSeerX |
| | |
| 3 | refSeek |
| | |
| 4 | Scribd |
| | |
| 5 | SlideShare |
| | |
| 6 | PdfSR |
| | |
| | |
| --- | --- |
| 1 | E.J. McCarthy. Basic Marketing: A Managerial Approach. RD Irwin, 1960. |
| | |
| 2 | T. Levitt. -Marketing myopia.- Harvard Business Review, vol. 38, no. 4, pp. 24-47, 1960. |
| | |
| 3 | P. Kotler. Managerial Marketing, Planning, Analysis, and Control. Englewood: Prentice Hall, 1967. |
| | |
| 4 | C. Gr├Ânroos. Services Management and Marketing: A Customer Relationship Management Approach (2nd Edition). New York: John Wiley & Sons Inc., 2000. |
| | |
| 5 | L. Berry. Relationship Marketing in Emerging Perspectives on Services Marketing. Chicago: American Marketing Association, 1983. |
| | |
| 6 | B.B. Jackson, B. Bund. Winning and Keeping Industrial Customers: The Dynamics of Customer Relationships. Lexington: Lexington Books, 1985. |
| | |
| 7 | A. Payne, M. Christopher, H. Peck, M. Clark. Relationship Marketing for Competitive Advantage. London: Butterworth-Heinemann, 1998. |
| | |
| 8 | P. Kotler, K.L. Keller. Marketing Management (6th Edition). Englewood: PDrentice Hall, 1987. |
| | |
| 9 | P. Kotler, K.L. Keller. Marketing Management (8th Edition). Englewood: Prentice Hall, 1994. |
| | |
| 10 | P. Kotler, K.L. Keller. Marketing Management (11th Edition). Englewood: Prentice Hall, 2003. |
| | |
| 11 | T. Levitt. -The globalization of markets.- Havard Business Review, May-June, 1983. |
| | |
| 12 | E. Gummesson. -The new marketing-developing long-term interactive relationships.- Long Range Planning, vol. 20, no. 4, pp. 10-20, 1987. |
| | |
| 13 | C. Gr├Ânroos. -Defining marketing: A market-oriented approach.- European Journal of Marketing, vol. 23, no. 1, pp. 52-60, 1989. |
| | |
| 14 | J.R. Copulsky, M.J. Wolf. Relationship Marketing:Positioning for the Future. Journal of Business Strategy, vol. 11, no. 4, pp. 16-20, 1990. |
| | |
| 15 | L.L. Berry, A. Parasuraman. Marketing Services: Competing through Quality. New York: Free Press, 1991. |
| | |
| 16 | R.T. Rust, A.J. Zahorik. -Customer satisfaction, customer retention, and market share.- Journal of Retailing, vol. 69, no. 2, pp. 193-215, 1993. |
| | |
| 17 | R.M. Morgan, S.D. Hunt. -The commitment-trust theory of relationship marketing.- Journal of Marketing, July, pp. 20-38, 1994. |
| | |
| 18 | J.N. Sheth. -Relationship marketing: frameworks and concepts.- In 1996 International Conference on Relationship Marketing: Development, Management and Governance of Relationships, Berlin, 1996. |
| | |
| 19 | C. Gr├Ânroos. Strategic Management and Marketing in the Service Sector. Cambridge: Marketing Science Institute, 1983. |
| | |
| 20 | C. Gr├Ânroos. -From marketing mix to relationship marketing: towards a paradigm shift in marketing.- Management Decision,.vol. 32, no. 2, pp. 4-20, 1994. |
| | |
| 21 | M. Christopher, A. Payne, D. Ballantyne. Relationship Marketing: Creating Shareholder Value. Routledge, 2002. |
| | |
| 22 | P. Kotler, E. Roberto, H. Hugo. Social Marketing. Los Angeles: SAGA Publications, 1991. |
| | |
| 23 | C. Gr├Ânroos. -Service logic revisited: who creates value? And who co-creates?.- European Business Review, vol. 20, no. 4, pp. 298-314, 2008. |
| | |
| 24 | E. Gummesson. -Relationship marketing as a paradigm shift: some conclusions from the 30R approach.- Management Decision, vol. 35, no. 4, pp. 267-272, 1997. |
| | |
| 25 | E. Gummesson. -Practical value of adequate marketing management theory.- European Journal of Marketing, vol. 36, no. 3, pp. 325-349, 2002. |
| | |
| 26 | J.B. Heide, G. John. -The role of dependence balancing in safeguarding transaction-specific assets in conventional channels.- Journal of Marketing, vol. 52, pp. 20-35, 1988. |
| | |
| 27 | L.P. Bucklin, S. Sengupta. -Organizing successful co-marketing alliances.- Journal of Marketing, vol. 57, no. 2, pp. 32-46, 1993. |
| | |
| 28 | K.H. Wathne, J.B. Heide. -Opportunism in interfirm relationships: Forms, outcomes, and solutions.- Journal of Marketing, vol. 64, no. 4, pp. 36-51, 2000. |
| | |
| 29 | R.W. Palmatier, R.P. Dant, D. Grewal, K.R. Evans. -Factors influencing the effectiveness of relationship marketing: a meta-analysis.- Journal of Marketing, vol. 70, no. 4, pp. 136-153, 2006. |
| | |
| 30 | B. Shaw, M. Stone. -Competitive superiority through data base marketing.- Long Range Planning, vol. 21, no. 5, pp. 24-40, 1988. |
| | |
| 31 | S. Rapp. -So what is direct marketing anyway.- Direct Response, vol. 27, 1989. |
| | |
| 32 | D. Peppers, M. Rogers. Managing Customer Relationships: A Strategic Framework. New York: John Wiley & Sons, 2004. |
| | |
| 33 | A. Ravald, C. Gr├Ânroos. -The value concept and relationship marketing.- European Journal of Marketing, vol. 30, no. 2, pp. 19-30, 1996. |
| | |
| 34 | J.N. Sheth. -The future of relationship marketing.- Journal of Services Marketing, vol. 16, no. 7, pp. 590-592, 2002. |
| | |
| 35 | T.S. Aijo. -The theoretical and philosophical underpinnings of relationship marketing: Environmental factors behind the changing marketing paradigm.- European Journal of Marketing, vol. 30, no. 2, pp. 8-18, 1996. |
| | |
| 36 | S.D. Hunt, R.M. Morgan. -Relationship marketing in the era of network competition.- Marketing Management, vol. 3, no. 1, 1994. |
| | |
| 37 | F.E. Webster. -The changing role of marketing in the corporation.- Journal of Marketing, vol. 56, no. 4, pp. 1-17, 1992. |
| | |
| 38 | A. Payne. Advances in Relationship Marketing. London: Kogan Page, 1995. |
| | |
| 39 | C. Gr├Ânroos. -Creating a relationship dialogue: communication, interaction and value.- Marketing Review, vol. 1, no. 1, pp. 5-14, 2000. |
| | |
| 40 | A. El-Ansary. -Relationship marketing: a marketing channel context.- Research in Marketing, vol. 13, no. 4, pp. 33-46, 1997. |
| | |
Dr. Susan (Sixue) Jia
School of Business and Management Shanghai International Studies University - China
s.jia@shisu.edu.cn
Professor Fei Li
Department of Marketing School of Economics and Management Tsinghua University - China