Full Text Available

(829.18KB)

Publications from CSC-OpenAccess Library are being accessed from over 158 countries worldwide.
EXPLORE PUBLICATIONS BY COUNTRIES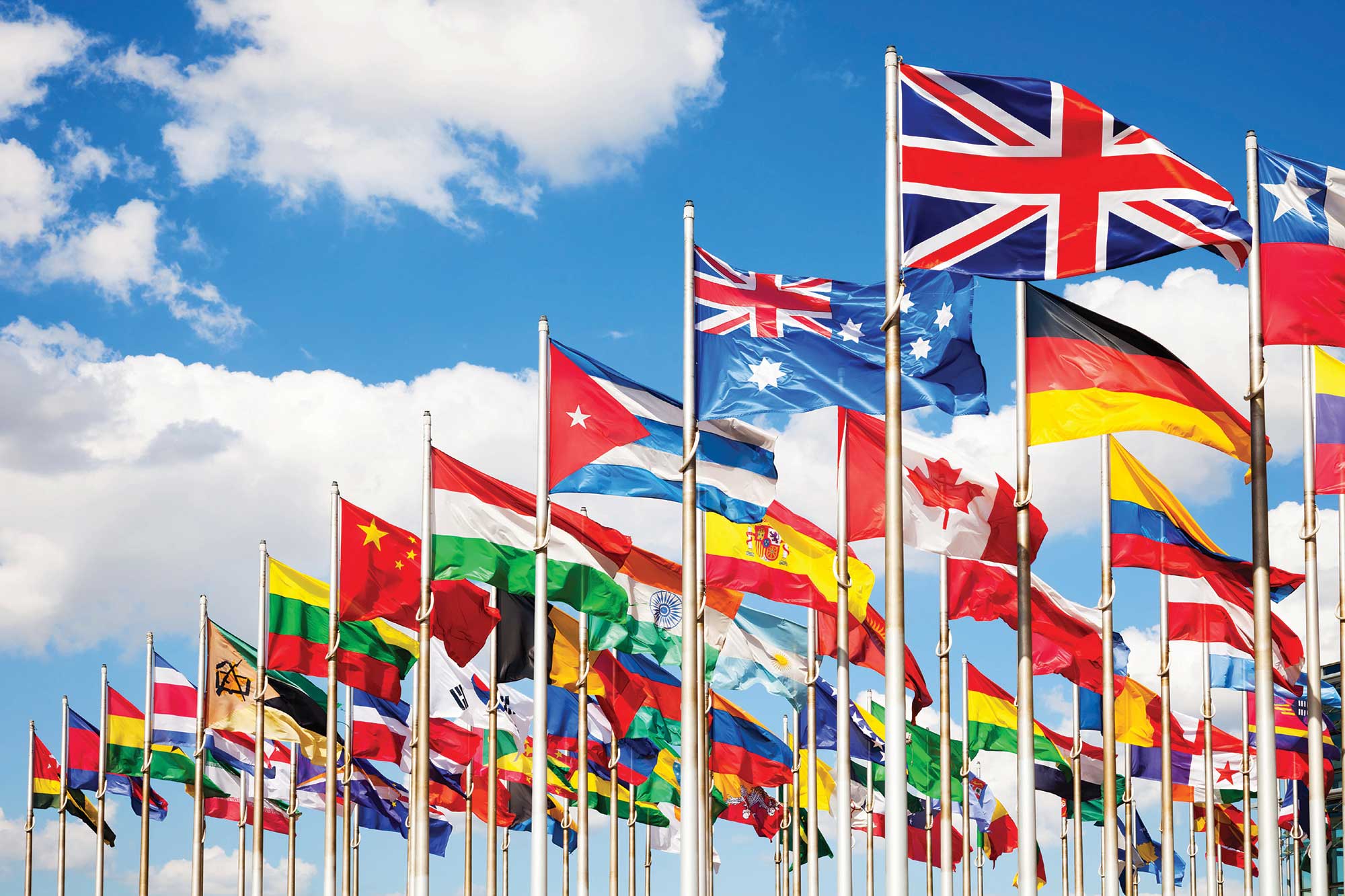 Integrating The Business Model Puzzle: A Systematic Literature Review
Patrizia Di Tullio, Diego Valentinetti, Michele Antonio Rea
Pages -
1 - 46
| Revised -
31-05-2018
| Published -
30-06-2018
MORE INFORMATION
KEYWORDS
Business Model, Systematic Literature Review, Business Model Innovation, Open Business Model, Sustainable Business Model.
ABSTRACT
The business model is a fashionable theme, but there is much confusion on its meaning and features. This paper provides a systematic literature review of the business model in Strategy and General Management fields, analysing 282 articles and 11 correlated books. We propose a conceptual framework in order to organise the review according to two areas of interest: the ontological aspects (i.e., origins, definitions, components and taxonomies of the business model; the relationship between the business model and strategy); and the evolutionary aspects (i.e., the business model innovation; the open business model; and the sustainable business model). Results suggest that, despite high academic interest, an agreed conceptualisation of the business model is still lacking. Hence, this study aims to uncover, classify and integrate the main units of analysis on business model research, while also identifying future directions and perspectives.
CITED BY
(4)

| | |
| --- | --- |
| 1 | Looser, S., Wehrmeyer, W., & Mohr, S. (2020). Synthesis: The Future of Innovation, CSR and (In-) Formal Management. In Intrinsic CSR and Competition (pp. 367-380). Palgrave Macmillan, Cham. |
| | |
| 2 | Rodríguez, M. M., Muńoz, F. F., & Valentinetti, D. (2020). Corporate impact of carbon disclosures: a nonlinear empirical approach. Journal of Financial Reporting and Accounting. |
| | |
| 3 | Vallgren, A., & Josarp, O. (2020). How has digitization affected accounting companies business model? -A study of how digitalisation has affected the business model for accounting companies as well as accounting consultants tasks and value creation. |
| | |
| 4 | Di Tullio, P., Valentinetti, D., Nielsen, C., & Rea, M. A. (2019). In search of legitimacy: a semiotic analysis of business model disclosure practices. Meditari Accountancy Research. |
| | |
| | |
| --- | --- |
| 1 | Google Scholar |
| | |
| 2 | Academia |
| | |
| 3 | BibSonomy |
| | |
| 4 | ResearchGate |
| | |
| 5 | Doc Player |
| | |
| 6 | Scribd |
| | |
| 7 | SlideShare |
| | |
| | |
| --- | --- |
| 1 | N. Abdelkafi, and K. Tauscher. "Business Models for Sustainability From System Dynamics From a System Dynamics Perspective". Organization and Environment, vol. 29, pp. 74-96, 2016. |
| | |
| 2 | L. Achtenhagen, L. Melin, and L. Naldi. "Dynamics of Business Models - strategizing, critical capabilities and activities for sustained value creation". Long Range Planning, vol. 46, pp. 427-442, 2013. |
| | |
| 3 | A. Afuah. Business models: a strategic management approach. New York: McGraw-Hill/Irwin, 2004. |
| | |
| 4 | A. Afuah and C.L. Tucci. Internet Business Models and Strategies: Text and Cases. 2nd ed., international ed. New York; London: McGraw-Hill, 2001. |
| | |
| 5 | A. Afuah and C.L. Tucci. Internet Business Models and Strategies: Text and Cases. 2nd ed. Boston: McGraw-Hill, 2003. |
| | |
| 6 | A. Al-Aali and D.J. Teece. "Towards the (strategic) management of intellectual property: Retrospective and prospective". California Management Review, vol. 55, pp.15-30, 2013. |
| | |
| 7 | G. Allmendinger and R. Lombreglia. "Four strategies for the age of smart services". Harvard Business Review, vol. 83, pp. 131-145+158, 2005. |
| | |
| 8 | R. Alt and H.D. Zimmerman. "Introduction to special section - Business Models". Electronic Markets-International Journal, vol.11, pp. 3-9, 2001. |
| | |
| 9 | R. Amit and C. Zott. "Value creation in e-business". Strategic Management Journal, vol. 22, pp. 493-520, 2001. |
| | |
| 10 | R. Amit and C. Zott. "Creating value through business model innovation". MIT Sloan Management Review, vol. 53, pp. 41-49, 2012. |
| | |
| 11 | H.I. Ansoff. Corporate Strategy:an analytical approach to business policy for growth and expansion. New York: McGraw-Hill, 1965. |
| | |
| 12 | L.M. Applegate. E-business models: Making Sense of the Internet Business Landscape. In Information technology and the future enterprise: New models for managers, edited by Applegate, L.M., G. Dickson, G. DeSanctis, Englewood Cliffs, Upper Saddle River, NJ: Prentice-Hall, 2000. |
| | |
| 13 | R.J. Arend. "The business model: Present and future-beyond a skeumorph". Strategic Organization, vol. 11, pp. 390-402, 2013. |
| | |
| 14 | J. Aspara, J.A. Lamberg, A. Laukia and H. Tikkanen. "Corporate business model transformation and interorganisational cognition: The case of Nokia". Long Range Planning, vol. 46, pp. 459-474, 2013. |
| | |
| 15 | P. Aversa, S. Furnari and S. Haefliger. "Business model configurations and performance: A qualitative comparative analysis in Formula One racing, 2005-2013". Industrial and Corporate Change, vol. 24, pp. 655-676, 2015. |
| | |
| 16 | C. Baden-Fuller and S. Haefliger. "Business Models and Technological Innovation". Long Range Planning, vol. 46, pp. 419-426, 2013. |
| | |
| 17 | C. Baden Fuller, A. Giudici, S. Haefliger and M. Morgan. "Business models: ideal types, values, profits and technologies". Cass Business School, 2015. |
| | |
| 18 | C. Baden-Fuller and V. Mangematin. "Business Models: a challenging agenda". Strategic Organization, vol. 11, pp. 418-427, 2013. |
| | |
| 19 | C. Baden-Fuller and M.S. Morgan. "Business models as models". Long Range Planning, vol. 43, pp. 156-171, 2010. |
| | |
| 20 | B. Baldassarre, G. Calabretta, N.M.P. Bocken and T. Jaskiewicz. "Bridging sustainable business model innovation and user-driven innovation: A process for sustainable value proposition design". Journal of Cleaner Production, vol. 147, pp. 175-186, 2017. |
| | |
| 21 | D.E. Bell and M.L. Shelman. "KFC's radical approach to China". Harvard Business Review, vol. 89, pp. 137-142, 2011. |
| | |
| 22 | R. Bellman, C.E. Clark, D.G. Malcolm, C.J. Draft and F.M. Ricciardi. "On the construction of a multi-stage, multi-person business game". Operations Research, vol. 5, pp. 469-503, 1957. |
| | |
| 23 | H. Berends, A. Smits, I. Reymen and K. Podoynitsyna, K. "Learning while (re)configuring: Business model innovation processes in established firms". Strategic Organization, vol. 14, pp. 181-219, 2016. |
| | |
| 24 | F. Birkin, T. Polesie and L. Lewis, L. "A new Business Model for Sustainable Development: an Exploratory Study Using the Theory of Constraints in Nordic Organizations". Business Strategy and the Environment, vol. 18, pp. 277- 290, 2009. |
| | |
| 25 | D. Bittencourt Marconatto, L. Barin-Cruz, M. Pozzebon and J. Poitras. "Developing sustainable business models with BOP contexts: mobilizing native capability to cope with government programs". Journal of Cleaner Production, vol. 129, pp. 735-748, 2016. |
| | |
| 26 | N.M.P. Bocken. "Sustainable venture capitalist-catalyst for sustainable start-up success?". Journal of Cleaner Production, vol. 108, pp. 647-658, 2015. |
| | |
| 27 | N.M.P. Bocken, S. Short, P. Rana and S. Evans. "A literature and practice review to develop Sustainable Business Model Archetypes". Journal of Cleaner Production, vol. 65, pp. 42-56, 2014. |
| | |
| 28 | M. Bogers, B. Boyd and S. Hollensen. "Managing turbulence: Business model development in a family-owned airline". California Management Review, vol. 58, pp. 41-64, 2015. |
| | |
| 29 | F. Boons and F. LĂĽdeke-Freund. "Business models for sustainable innovation: state-of-the-art and steps towards a research agenda". Journal of Cleaner Production, vol. 45, pp. 9-19, 2013. |
| | |
| 30 | R.B. Bouncken and V. Fredrich. "Business model innovation in alliances: Successful configurations". Journal of Business Research, vol. 69, pp. 3584-3590, 2016. |
| | |
| 31 | H. Brea-Solis, R. Casadesus-Masanell and E. Grifell-Tatje. "Business model evaluation: Quantifying Walmart's sources of advantage". Strategic Entrepreneurship Journal, vol. 9, pp. 12-33, 2015. |
| | |
| 32 | M. Brettel, S. Strese and T.C. Flatten. "Improving the performance of business models with relationship marketing efforts - An entrepreneurial perspective". European Management Journal, vol. 30, pp. 85-98, 2012. |
| | |
| 33 | C. CamisĂłn and A. Villar-LĂłpez. "Business models in spanish industry: A taxonomy-based efficacy analysis". Management, vol.13, pp. 298-317, 2010. |
| | |
| 34 | R. Casadesus-Masanell and J. Heilbron. "The business model: Nature and benefits". In C. Baden-Fuller and V. Mangematin (ed.), "Business Models and Modelling", Advances in Strategic Management, Emerald Group Publishing Limited, vol. 33, pp. 3-30, 2015. |
| | |
| 35 | R. Casadesus-Masanell and J.E. Ricart. "Company Strategy: Business Model Reconfiguration for Innovation and Internationalisation". IESE Business School, Working Paper No.807, 2009. |
| | |
| 36 | R. Casadesus-Masanell and J.E. Ricart. "From strategy to business models and onto tactics". Long Range Planning, vol. 43, pp. 195-215, 2010. |
| | |
| 37 | R. Casadesus-Masanell and J.E. Ricart. "How to design a winning business model". Harvard Business Review, vol. 89, pp. 1-9, 2011. |
| | |
| 38 | R. Casadesus-Masanell and F. Zhu. "Strategies to fight ad-sponsored rivals". Management Science, vol. 56, pp. 1484-1499, 2010. |
| | |
| 39 | R. Casadesus-Masanell and F. Zhu. "Business model innovation and competitive imitation: The case of sponsor-based business models". Strategic Management Journal, vol. 34, pp. 464-482, 2013. |
| | |
| 40 | E. Casprini. "Business model innovation: a typology". Sinergie Italian Journal of Management, vol. 33, pp. 181-198, 2015. |
| | |
| 41 | E. Casprini, T. Pucci and L. Zanni. "Business model shifts: a case study on firms that apply high technology to cultural goods". Technology Analysis and Strategic Management, vol. 26, pp. 171-187, 2014. |
| | |
| 42 | S.A. Cavalcante. "Preparing for business model change: The "pre-stage" finding". Journal of Management and Governance, vol.18, pp. 449-469, 2014. |
| | |
| 43 | V. Chanal and M.L. Caron-Fason. "The difficulties involved in developing business models open to innovation communities: The case of a crowdsourcing platform". Management, vol. 13, pp. 318-341, 2010. |
| | |
| 44 | A. Chandler. Strategy and Structure: Chapters in the History of the Industrial Enterprise. Cambridge, MA: MIT Press, 1962. |
| | |
| 45 | S. Chatterjee. "Simple rules for designing business models". California Management Review, vol. 55, pp. 97-124, 2013. |
| | |
| 46 | H. Chesbrough. Open innovation: The new imperative for creating and profiting from technology. Harvard Business School Press - Boston: Mc Graw-Hill, 2003. |
| | |
| 47 | H. Chesbrough. Open Business models: How to thrive in the new innovation landscape. Boston: Harvard Business School Press, 2006. |
| | |
| 48 | H. Chesbrough. "Business model innovation: It's not just about technology anymore". Strategy and Leadership, vol. 35, pp. 12-17, 2007. |
| | |
| 49 | H. Chesbrough. "Business model innovation: Opportunities and barriers". Long Range Planning, vol. 43, pp. 354-363, 2010. |
| | |
| 50 | H. Chesbrough. "Business model innovation: It's not just about technology anymore". Strategy and Leadership, vol. 35(6), pp. 12-17, 2007. |
| | |
| 51 | H. Chesbrough and R.S. Rosenbloom. "The role of the business model in capturing value from innovation: Evidence from Xerox Corporation's technology spin-off companies". Industrial and Corporate Change, vol. 11, pp. 529-555, 2002. |
| | |
| 52 | C.M. Christensen, T. Bartman and D. Van Bever. "The hard truth about business model innovation". MIT Sloan Management Review, vol. 58, pp. 31-40, 2016. |
| | |
| 53 | R.H. Coase. "The nature of the firm". Economica, vol. 4, pp. 386-405, 1937. |
| | |
| 54 | E. Coblence and V. Sabatier. "Articulating Growth and Cultural Innovation in Art Museums: The Louvre's Business Model Revision". International Studies of Management and Organization, vol. 44, pp. 9-25, 2014. |
| | |
| 55 | H.M. Cooper. "Organizing knowledge syntheses: A taxonomy of literature reviews". Knowledge in Society, vol. 1, pp. 104-126, 1988. |
| | |
| 56 | F. Cosenz. "Supporting start-up business model design through system dynamics modelling". Management Decision, vol. 55, pp. 57-80, 2017. |
| | |
| 57 | J.W. Creswell. Research design: Qualitative, quantitative, and mixed methods approaches (2nd ed.). Thousand Oaks, CA: Sage Publications, 2003. |
| | |
| 58 | I.K. Crombie. The pocket guide to critical appraisal. London: BMJ Publishing Group, 1996. |
| | |
| 59 | C.M. DaSilva and P. Trkman. "Business Model: What it is and what it is not". Long Range Planning, vol. 47, pp. 379-389, 2014. |
| | |
| 60 | B. Demil and X. Lecocq. "Business model evolution: In search of dynamic consistency". Long Range Planning, vol. 43, pp. 227-246, 2010. |
| | |
| 61 | B. Demil and X. Lecocq. "The rise and fall of an open business model". Revue d'Economie Industrielle, vol. 146, pp. 85-113, 2014. |
| | |
| 62 | B. Demil, X. Lecocq, J.E. Ricart and C. Zott, C. "Introduction to the SEJ special issue on business models: Business models within the domain of strategic entrepreneurship". Strategic Entrepreneurship Journal, vol. 9, pp. 1-11, 2015. |
| | |
| 63 | F.A. Dottore. "Data base provides Business Model". Computerworld, vol. 11, 1977. |
| | |
| 64 | Y.L. Doz and M. Kosonen. "Embedding strategic agility: A leadership agenda for accelerating business model renewal". Long Range Planning, vol. 43, pp. 370-382, 2010. |
| | |
| 65 | M. Dubosson-Torbay, A. Osterwalder and Y. Pigneur. "E-business model design, classification, and measurements". Thunderbird International Business Review, vol. 44, pp. 5-23, 2002. |
| | |
| 66 | T.R. Eisenmann, R. Hallowell and M. Tripsas, M. Internet Business Models: Text and Cases. New York: McGraw-Hill/Irwin, 2002. |
| | |
| 67 | R. Elkington and A. Upward. "Leadership as enabling function for flourishing by design". Journal of Global Responsibility, vol. 7, pp. 126-144, 2016. |
| | |
| 68 | S. Evans, D. Valdimirova, M. Holgado, K. Van Fossen, M. Yang, E. Silva and C. Barlow. "Business Model Innovation for Sustainability: Towards a Unified Perspective for Creation of Sustainable Business Models". Business Strategy and the Environment, vol. 26, pp. 597-608, 2017. |
| | |
| 69 | E. Fielt. "Conceptualising business models: definitions, frameworks and classifications". Journal of Business Models, vol. 1, pp. 85-105, 2013. |
| | |
| 70 | N.J. Foss and T. Saebi. "Fifteen Years of Research on Business Model Innovation: How Far Have We Come, and Where Should We Go?". Journal of Management, vol. 43, pp. 200-227, 2016. |
| | |
| 71 | C. França, G. Broman, K. Robert, G. Basile and L. Trygg. "An approach to business model innovation and design for strategic sustainable development". Journal of Cleaner Production, vol. 140, pp. 155-166, 2017. |
| | |
| 72 | A. Gambardella and A.M. McGahan. "Business model innovation: General purpose technologies and their implications for industry structure". Long Range Planning, vol. 43, pp. 262-271, 2010. |
| | |
| 73 | C. Gauthier and B. Gilomen. "Business Models for Sustainability: Energy Efficiency in Urban Districts". Organization and Environment, vol. 29, pp.124-144, 2016. |
| | |
| 74 | M. Geissdoerfer, N. Bocken and E. Hultink. "Design thinking to enhance the sustainable business modelling process - A workshop based on a value mapping process". Journal of Cleaner Production, vol. 135, pp.1218-1232, 2016. |
| | |
| 75 | G. George and A.J. Bock. "The Business Model in Practice and its Implications for Entrepreneurship Research". Journal of Entrepreneurship: Theory and Practice, vol. 35, pp. 83-111, 2011. |
| | |
| 76 | A. Ghaziani and M.J. Ventresca. "Keywords and cultural change: Frame analysis of business model public talk, 1975-2000". Sociological Forum, vol. 20, pp. 523-559, 2005. |
| | |
| 77 | A. Ghezzi. "Revisiting business strategy under discontinuity". Management Decision, vol. 51, pp. 1326-1358, 2013. |
| | |
| 78 | E. Giesen, S.J. Berman, R. Bell and A. Blitz. "Three ways to successfully innovate your business model". Strategy and Leadership, vol. 35, pp. 27-33, 2007. |
| | |
| 79 | K. Girotra and S. Netessine. "Four paths to business model innovation". Harvard Business Review, vol. 92, pp. 96-103, 2014. |
| | |
| 80 | V. Govindarajan and C. Trimble. "The CEO's role in business model reinvention". Harvard Business Review, vol. 89, pp. 108-114, 2011. |
| | |
| 81 | R. Gulati, N. Nohria and A. Zaheer. "Strategic networks". Strategic Management Journal, vol. 21, pp. 203-215, 2000. |
| | |
| 82 | G. Hamel. "Leading the revolution". Boston: Harvard Business School Press, 2000. |
| | |
| 83 | G. Hamel and L. Välikangas. "The quest for resilience". Harvard Business Review, vol. 81, pp. 52-63+131, 2003. |
| | |
| 84 | J. Hedman and T. Kalling, T. "The business model concept: Theoretical underpinnings and empirical illustrations". European Journal of Information Systems, vol. 12, pp. 49-59, 2003. |
| | |
| 85 | M. Heikkila, S. Solaimani, A. Soudunsaari, M. Hakanen, L. Kuivaniemi and M. Suoranta. "Performance Estimation of Networked Business Models: Case Study on a Finnish eHealth Service Project". Journal of Business Models, vol. 2, pp. 71-88, 2014. |
| | |
| 86 | C. Hienerth, P. Keinz and C. Lettl. "Exploring the nature and implementation process of user-centric business models". Long Range Planning, vol. 44, pp. 344-374, 2011. |
| | |
| 87 | N.M. Høgevold. "A corporate effort towards a sustainable business model: A case study from the Norwegian furniture industry". European Business Review, vol. 23, pp. 392-400, 2011. |
| | |
| 88 | H.C. Huang, M.C. Lai, M.C. Kao and Y.C. Chen. "Target costing, business model innovation, and firm performance: An empirical analysis of Chinese firms". Canadian Journal of Administrative Sciences, vol. 29, pp. 322-335, 2012. |
| | |
| 89 | D. Hutchinson, J. Singh and K. Walker. "An assessment of early stages of a sustainable business model in the Canadian fast food industry". European Business Review, vol. 24, pp. 519-531, 2012. |
| | |
| 90 | IIRC. Business Model - Background Paper for IR. March 2013. |
| | |
| 91 | H. Itami and K. Nishino. "Killing two birds with one stone: Profit for now and learning for the future". Long Range Planning, vol. 43, pp. 364-369, 2010. |
| | |
| 92 | J.C. Jarillo. "On strategic networks". Strategic Management Journal, vol. 9, pp. 31-41, 1988. |
| | |
| 93 | L. Johannsdottir. "Transforming the linear insurance business model to a closed-loop insurance model: a case study of Nordic non-life insurers". Journal of Cleaner Production, vol. 83, pp. 341-355, 2014. |
| | |
| 94 | M.W. Johnson. "Seizing the white space. Business Model Innovation for growth and renewal". Boston, Massachusetts: Harvard Business Press, 2010. |
| | |
| 95 | M.W. Johnson, C.M. Christensen and H. Kagermann. "Reinventing your business model". Harvard Business Review, vol. 86, pp. 50-59+129, 2008. |
| | |
| 96 | A. Joyce and R. Paquin. "The triple layered business model canvas: A tool to design more sustainable business models". Journal of Cleaner Production, vol. 135, pp. 1474-1486, 2016. |
| | |
| 97 | J. Karimi and Z. Walter. "Corporate Entrepreneurship, Disruptive Business Model Innovation Adoption and Its Performance: The Case of the Newspaper Industry". Long Range Planning, vol. 49, pp. 342-360, 2016. |
| | |
| 98 | S. Kavadias, K. Ladas and C. Loch. "The transformative business model". Harvard Business Review, vol. 94, pp. 90-98, 2016. |
| | |
| 99 | W.C. Kim and R. Mauborgne. "Blue Ocean Strategy. How to Create Uncontested Market Space and Make the Competition Irrelevant". Boston: Harvard Business School Press, 2005. |
| | |
| 100 | S.K. Kim and S. Min. "Business model innovation performance: When does adding a new business model benefit an incumbent?". Strategic Entrepreneurship Journal, vol. 9, pp. 34-57, 2015. |
| | |
| 101 | D. Klang, D., M. Wallnofer and F. Hacklin. "The Business Model Paradox: A Systematic Review and Exploratic of Antecedents". International Journal of Management Reviews, vol. 16, pp. 454-478, 2014. |
| | |
| 102 | T. Kohler. "Crowdsourcing-based business models: How to create and capture value". California Management Review, vol. 57, pp. 63-84, 2015. |
| | |
| 103 | E.F. Konczal. "Models are for Managers, not Mathematicians". Journal of Systems Management, vol. 26, pp. 12-15, 1975. |
| | |
| 104 | S. Kortmann and F. Piller. "Open business models and closed-loop value chains: Redefining the firm-consumer relationship". California Management Review, vol. 58, pp. 88-108, 2016. |
| | |
| 105 | K. Krippendorff. Content Analysis. An Introduction to Its Methodology. Thousand Oaks, CA: Sage Publications, 2013. |
| | |
| 106 | E. Kurucz, B. Colbert, F. LĂĽdeke-Freund, A. Upward, and B. Willard, B. "Relational leadership for strategic sustainability: practices and capabilities to advance the design and assessment for sustainable business models". Journal of Cleaner Production, vol. 140, pp. 189-204, 2017. |
| | |
| 107 | L.W. Lam and L.J. Harrison-Walker. "Toward an objective-based typology of e-business models". Business Horizons, vol. 46, pp. 17-26, 2003. |
| | |
| 108 | S.C. Lambert and R.A. Davidson. "Applications of the business model in studies of enterprise success, innovation and classification: An analysis of empirical research from 1996 to 2010". European Management Journal, vol. 31, pp. 668-681, 2013. |
| | |
| 109 | F. Lang. "Insurance research". Journal of Marketing, vol. 12, pp. 66-71, 1947. |
| | |
| 110 | X. Lecocq, B. Demil and J. Ventura. "Business models as a research program in strategic management: An appraisal based on Lakatos". Management, vol. 13, pp. 214-225, 2010. |
| | |
| 111 | I. Lyubareva, P-J. Benghozi and T. Fidele, T. "Online Business Models in Creative Industries: Diversity and Structure". International Studies of Management and Organization, vol. 44, pp. 43-62, 2014. |
| | |
| 112 | F. LĂĽdeke -Freund and K. Dembek. "Sustainable business model research and practice: Emerging field or passing fancy?". Journal of Cleaner Production, vol. 168, pp. 1668-1678, 2017. |
| | |
| 113 | M. Lund and C. Nielsen. "The evolution of network based business models illustrated through the case study of an entrepreneurship project". Journal of Business Models, vol. 2, pp. 105-121, 2014. |
| | |
| 114 | J. Magretta. "Why business models matter". Harvard Business Review, vol. 80, pp. 86-97, 2002. |
| | |
| 115 | B. Mahadevan. "Business models for Internet-based e-commerce: An anatomy". California Management Review, vol. 42, pp. 55-69, 2000. |
| | |
| 116 | G.M. Mansfield and L. Fourie. "Strategy and business models - strange bedfellows? A case for convergence and its evolution into strategic architecture". South African Journal of Business Management, vol. 35, pp. 35-44, 2004. |
| | |
| 117 | Manson Research Corporation. "Plan for an operation research study of organized crime in the United States", 1966. |
| | |
| 118 | C.C. Markides. "Business model innovation: What can ambidexterity literature teach us?". Academy of Management Perspectives, vol. 27, pp. 313-323, 2013. |
| | |
| 119 | C.C. Markides. "Research on business models: Challenges and opportunities". Advances in Strategic Management, vol. 33, pp. 133-147, 2015. |
| | |
| 120 | M.L. Martín-Peña and E. Díaz-Garrido. "Typologies and taxonomies of operations strategy: A literature review". Management Research News, vol. 31, pp. 200-218, 2008. |
| | |
| 121 | L.L. Martins, V.P. Rindova and B.E. Greenbaum. "Unlocking the hidden value of concepts: A cognitive approach to business model innovation". Strategic Entrepreneurship Journal, vol. 9, pp. 99-117, 2015. |
| | |
| 122 | K.J. Mason and S. Leek. "Learning to Build a Supply Network: An Exploration of Dynamic Business Models". Journal of Management Studies, vol. 45, pp. 774-799, 2008. |
| | |
| 123 | M. Massaro, J. Dumay and J. Guthrie. "On the shoulders of giants: undertaking a structured literature review in accounting". Accounting Auditing and Accountability Journal, vol. 29, pp. 767-801, 2016. |
| | |
| 124 | S. Matos and B. Silvestre. "Managing stakeholder relations when developing sustainable business models: the case of the Brazilian energy sector". Journal of Cleaner Production, vol. 45, pp. 61-73, 2013. |
| | |
| 125 | R.G. McGrath. "Business models: A discovery-driven approach". Long Range Planning, vol. 43, pp. 247-261, 2010. |
| | |
| 126 | J.W. McGuire. "How much freedom does business really want". Business Horizons, vol. 8, pp. 73-78, 1965. |
| | |
| 127 | D.W. Mitchell and C.B. Coles. The ultimate competitive advantage: Secrets of continually developing a more profitable business model. Berrett-Koehler Publishers, 2003. |
| | |
| 128 | D.W. Mitchell and C.B. Coles. "Establishing a continuing business model innovation process". Journal of Business Strategy, vol. 25, pp. 39-49, 2004. |
| | |
| 129 | L. Morris. "Business model Warfare". Journal of Business Models, vol. 1, pp. 13-37, 2013. |
| | |
| 130 | M. Morris, M. Schindehutte and J. Allen. "The entrepreneur's business model: Toward a unified perspective". Journal of Business Research, vol. 58, pp. 726-735, 2005. |
| | |
| 131 | M. Morris, M. Schindehutte, J. Richardson and J. Allen. "Is the business model a useful strategic concept? Conceptual, theoretical and empirical insight". Journal of Small Business Strategy, vol. 17, pp. 27-50, 2006. |
| | |
| 132 | E. Moyon and X. Lecocq. "Rethinking Business Models in Creative Industries: The case of the French Record Industry". International Studies of Management and Organization, vol. 44, pp. 83-101, 2014. |
| | |
| 133 | J. Mullins. "Launching a new venture". Business Strategy Review, vol. 20, pp. 46-49, 2009. |
| | |
| 134 | J. Mullins and R. Komisar. "Getting to plan B - Breaking through to a better business model". Harvard Business School Press, 2009. |
| | |
| 135 | A. Murray, K. Skene and K. Haynes. "The Circular Economy: An Interdisciplinary Exploration of the Concept and Application in a Global Context". Journal of Business Ethics, vol. 140, pp. 369-380, 2017. |
| | |
| 136 | C. Nielsen and M. Lund. "The Basics of Business Models". Nielsen, C. (Ed.) Copenhagen: BookBoon.com/Ventus Publishing Aps, 2013. |
| | |
| 137 | C. Nielsen and R. Roslender. "Enhancing financial reporting: The contribution of business models". The British Accounting Review, vol. 47, pp. 262-274, 2015. |
| | |
| 138 | A. Osterwalder and Y. Pigneur. Business model generation: A Handbook for visionaries, game changers and challengers. Hoboken, New Jersey: John Wiley and Sons, 2010. |
| | |
| 139 | A. Osterwalder, Y. Pigneur and C. Tucci. "Clarifying Business Models: Origins, Presents, and Future of the Concept". Communications of the Association for Information Systems, vol. 15, pp. 1-40, 2005. |
| | |
| 140 | M. Page and L.F. Spira. "Corporate governance as custodianship of the business model". Journal of Management and Governance, vol. 20, pp. 213-228, 2016. |
| | |
| 141 | E.T. Penrose. The Theory of Growth of the Firm. London: Basil Blackwell, 1959. |
| | |
| 142 | M. Petticrew and H. Roberts. Systematic reviews in the social sciences: a practical guide. Blackwell Publishing, Oxford, 2006. |
| | |
| 143 | L. Plè, X. Lecocq and J. Angot. "Customer - Integrated Business Models: A theoretical framework". Management, vol. 13, pp. 226-265, 2010. |
| | |
| 144 | M.E. Porter. "How information gives you competitive advantage". Harvard Business Review, vol. 63, pp. 149-160, 1985. |
| | |
| 145 | M.E. Porter. "Strategy and the Internet". Harvard Business Review, vol. 79, pp. 63-78, 2001. |
| | |
| 146 | C.K. Prahalad and V. Ramaswamy. "Co-creating unique value with customers". Strategy & Leadership, vol. 32, pp. 4-9, 2004. |
| | |
| 147 | M. Rappa. Managing the Digital Enterprise - Business Models on the Web. North Carolina State University, 2001. |
| | |
| 148 | F. Ricciardi, A. Zardini and C. Rossignoli. "Organizational dynamism and adaptive business model innovation: The triple paradox configuration". Journal of Business Research, vol. 69, pp. 5487-5493, 2016. |
| | |
| 149 | P. Ritala, P. Huotari, N. Bocken, L. Albareda and K. Puumalainen, K. "Sustainable business model adoption among S&P 500 firms: A longitudinal content analysis study". Journal of Cleaner Production, vol. 170, pp. 216-226, 2018. |
| | |
| 150 | N. Roome and C. Louche. "Journeying Towards Business Models for Sustainability: A Conceptual Model Found Inside the Black Box of Organisational Transformation". Organization and Environment, vol. 29, pp. 11-35, 2016. |
| | |
| 151 | V. Sabatier, V. Mangematin and T. Rousselle. "From recipe to dinner: business model portfolio in the European biopharmaceutical industry". Long Range Planning, vol. 43, pp. 431-447, 2010. |
| | |
| 152 | W. Sachsenhofer. "Leveraging Business Model Components as Drivers of Business Model Portfolios". Journal of Business Models, vol. 4, pp. 37-47, 2016. |
| | |
| 153 | T. Saebi and N.J. Foss. "Business models for open innovation: Matching heterogeneous open innovation strategies with business model dimensions". European Management Journal, vol. 33, pp. 201-213, 2015. |
| | |
| 154 | P. Sanchez and J.E. Ricart. "Business model innovation and sources of value creation in low-income markets". European Management Review, vol. 7, pp. 138-154, 2010. |
| | |
| 155 | A. Schneider. "Reflexifity in Sustainability Accounting and Management: Transcending the Economic Focus of Corporate Sustainability". Journal of Business Ethics, vol. 127, pp. 525-536, 2015. |
| | |
| 156 | S. Schneider and P. Spieth. "Business model innovation: Towards an integrated future research agenda". International Journal of Innovation Management, vol. 17, pp. 134-156, 2013. |
| | |
| 157 | J.A. Schumpeter. The Theory of Economic Development: An Inquiry into Profits, Capital, Credit, Interest and the Business Cycle. Harvard University Press, 1934. |
| | |
| 158 | L. Schweizer. "Concept and evolution of business models". Journal of General Management, vol. 31, pp. 37-56, 2005. |
| | |
| 159 | P.B. Seddon, P.L. Geoffrey, P. Freeman and G. Shanks. "The Case for Viewing Business Models as Abstractions on Strategy". Communications of the Association for Information Systems, vol. 13, pp. 427-442, 2004. |
| | |
| 160 | S.M. Shafer H.J. Smith and J.C. Linder. "The power of business models". Business Horizons, vol. 48, pp. 199-207, 2005. |
| | |
| 161 | B. Singleton-Green. "Should financial reporting reflect firms' business models? What accounting can learn from the economic theory of the firm". Journal of Management and Governance, vol. 18, pp. 697-706, 2014. |
| | |
| 162 | W.K. Smith, A. Binns and M.L. Tushman. "Complex business models: Managing strategic paradoxes simultaneously". Long Range Planning, vol. 43, pp. 448-461, 2010. |
| | |
| 163 | M. Sosna, R.N. Trevinyo-Rodriguez and S.R. Velamuri. "Business model innovation through trial-and-error learning: The naturhouse case". Long Range Planning, vol. 43, pp. 383-407, 2010. |
| | |
| 164 | P. Spieth, D. Schneckenberg and J.E. Ricart. "Business model innovation - state of the art and future challenges for the field". R and D Management, vol. 44, pp. 237-247, 2014. |
| | |
| 165 | D.W. Stewart and Q. Zhao. "Internet marketing, business models and public policy". Journal of Public Policy and Marketing, vol. 19, pp. 287-296, 2000. |
| | |
| 166 | W. Stubbs and C. Cocklin. "Conceptualizing a "Sustainability Business Model"". Organization and Environment, vol. 21, pp. 103-127, 2008. |
| | |
| 167 | D. Tapscott. "Rethinking Strategy in a Networked World (or Why Michael Porter is Wrong about the Internet)". Strategy+Business, vol. 24, 2001. |
| | |
| 168 | Y. Taran, H. Boer and P. Lindgren. "Incorporating Enterprise risk management in the business model innovation process". Journal of Business Models, vol. 1, pp. 38-60, 2013. |
| | |
| 169 | K. Tauscher. "Leveraging collective intelligence: How to design and manage crowd-based business models". Business Horizons, vol. 60(2), 237-245, 2017. |
| | |
| 170 | D.J. Teece. "Business models, business strategy and innovation". Long Range Planning, vol. 43, pp. 172-194, 2010. |
| | |
| 171 | H. Tikkanen, J-A. Lamberg, P. Parvinen and J-P. Kallunki, J-P. "Management, cognition, action and the business model of the firm". Management Decision, vol. 43, pp. 789-809, 2005. |
| | |
| 172 | P. Timmers. "Business models for electronic markets". Electronic Markets, vol. 8, pp. 3-8, 1998. |
| | |
| 173 | B.V. Todeschini, M.N. Cortimiglia, D. Callegaro de Menezes and A. Ghezzi. "Innovative and sustainable business models in the fashion industry: Entrepreneurial drivers, opportunities, and challenges". Business Horizons, vol. 60, pp. 759-770, 2017. |
| | |
| 174 | D. Tranfield, D. Denyer and P. Smart. "Towards a methodology for developing evidence informed management knowledge by means of systematic review". British Journal of Management, vol. 14, pp. 207-222, 2003. |
| | |
| 175 | A. Upward and P. Jones. "An Ontology for Strongly Sustainable Business Models: Defining an Enterprise Framework Compatible With Natural and Social Science". Organization and Environment, vol. 29, pp. 97-123, 2016. |
| | |
| 176 | C. Velu. "A system perspective on business model evolution: the case of an agricultural Information Service Provider in India". Long Range Planning, vol. 50(5), 603-620, 2017. |
| | |
| 177 | C. Velu and P. Stiles. "Managing decision-making and cannibalization for parallel business models". Long Range Planning, vol. 46, pp. 443-458, 2013. |
| | |
| 178 | A.J. Viscio and B.A. Pasternack. "Toward a New Business Model". Strategy+Business, 1996. |
| | |
| 179 | S. Voelpel, M. Leibold and E. Tekie. "The wheel of business model reinvention: how to reshape business models to leapfrog competitors". Journal of Change Management, vol. 4, pp. 259-276, 2004. |
| | |
| 180 | B. Wagner and G. Svensson. "A framework to navigate sustainability in business networks: The transformative business sustainability (TBS) model". European Business Review, vol. 26, pp. 340-367, 2014. |
| | |
| 181 | P. Weill and M.R. Vitale. Place to space: Migrating to e-business models. Boston: Harvard Business School Press, 2001. |
| | |
| 182 | P. Wells. "Economies of Scale Versus Small Is Beautiful: A Business Model Approach Based on Architecture, Principles and Components in the Beer Industry". Organization and Environment, vol. 29, pp. 36-52, 2016. |
| | |
| 183 | O.E. Williamson. "The Economic Institutions of Capitalisms: Firms, Markets, Relational Contracting". Free Press, University of Illinois at Urbana-Champaign's Academy for Entrepreneurial Leadership Historical Research Reference in Entrepreneurship, 1985. |
| | |
| 184 | B.W. Wirtz. Business model management: Design, process, instruments. Germany: Speyer, 2011. |
| | |
| 185 | B.W. Wirtz. Business model management: Design, process, instruments. Second Edition. Germany: Speyer, 2016. |
| | |
| 186 | B.W. Wirtz and N. Lyhotzky. "Customer Retention Management in the B2C Electronic Business". Long Range Planning, vol. 36, pp. 517-532, 2003. |
| | |
| 187 | B.W. Wirtz, A. Pistoia, S. Ullrich, V. Gottel. "Business models: Origin, development and future research". Long Range Planning, vol. 49, pp. 36-54, 2016. |
| | |
| 188 | M. Yang, S. Evans, D. Vladimirova and P. Rana. "Value uncaptured perspective for sustainable business model innovation". Journal of Cleaner Production, vol. 140, pp. 1794-1804, 2017. |
| | |
| 189 | M. Yunus, B. Moingeon and L. Lehmann-Ortega. "Building social business models: lessons from the Grameen experience". Long Range Planning, vol. 43, pp. 308-325, 2010. |
| | |
| 190 | C. Zott and R. Amit. "Business model design and the performance of entrepreneurial firms". Organization Science, vol. 18, pp. 181-199, 2007. |
| | |
| 191 | C. Zott and R. Amit. "The fit between product market strategy and business model: Implications for firm performance". Strategic Management Journal, vol. 29, pp. 1-26, 2008. |
| | |
| 192 | C. Zott and R. Amit. "Business model design: An activity system perspective". Long Range Planning, vol. 43, pp. 216-226, 2010. |
| | |
| 193 | C. Zott, R. Amit and L. Massa. "The business model: Recent developments and future research". Journal of Management, vol. 37, pp. 1019-1042, 2011. |
| | |
Miss Patrizia Di Tullio
Department of Economic studies (DEc) University "G. d'Annunzio" of Chieti-Pescara Pescara, 65129, Italy - Italy
patrizia.ditullio@unich.it
Dr. Diego Valentinetti
Department of Economic studies (DEc) University "G. d'Annunzio" of Chieti-Pescara Pescara, 65129, Italy - Italy
Professor Michele Antonio Rea
Department of Economic studies (DEc) University "G. d'Annunzio" of Chieti-Pescara Pescara, 65129, Italy - Italy