Full Text Available
(
no registration required
)

(309.65KB)
EXPLORE PUBLICATIONS BY COUNTRIES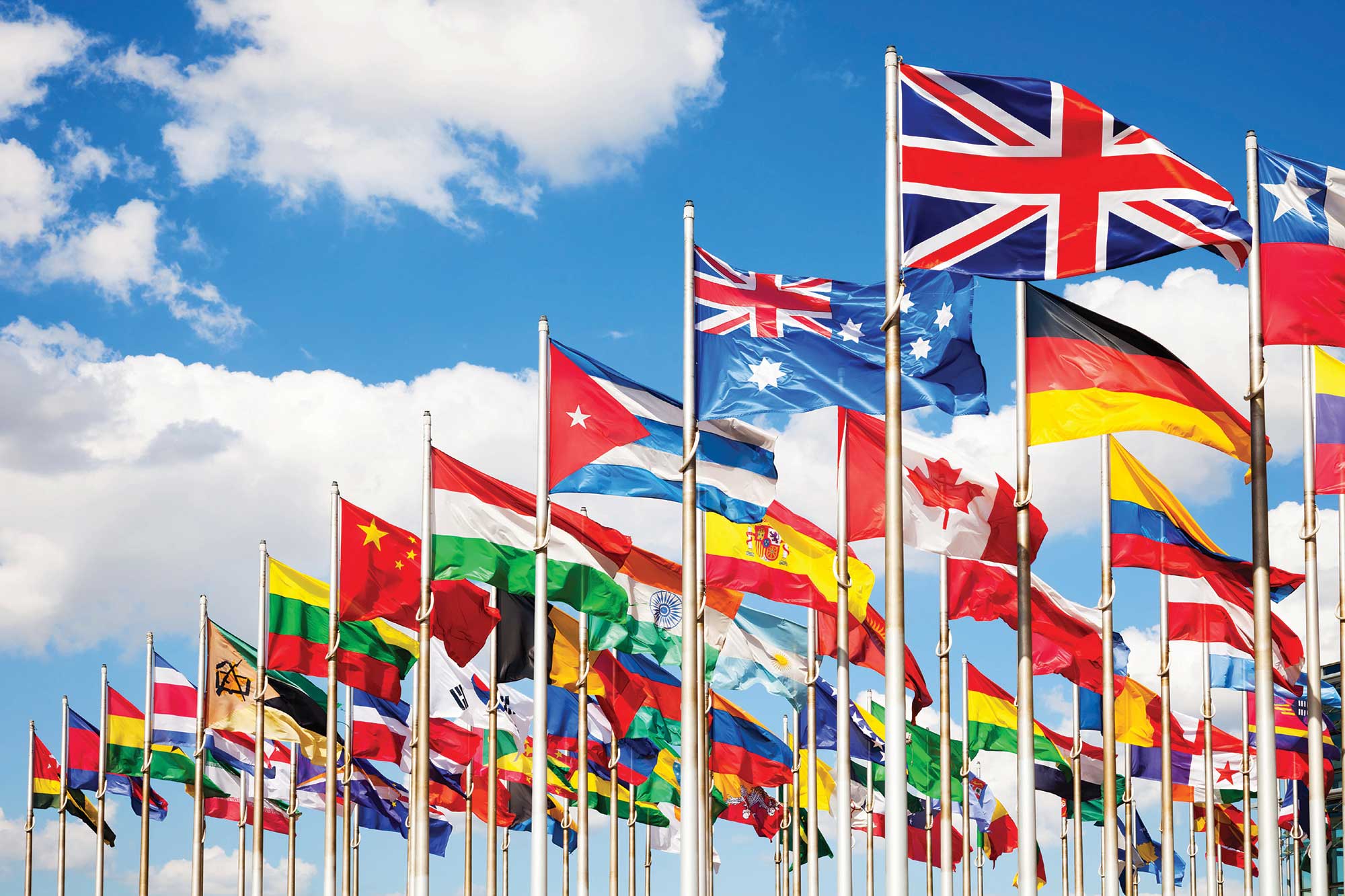 Innovating Public Service Delivery Through Crowdsourcing: What Role for The Third Sector and Civil Society?
Nathalie Colasanti, Chiara Fantauzzi, Rocco Frondizi
Pages -
1 - 15
| Revised -
30-10-2020
| Published -
01-02-2021
MORE INFORMATION
KEYWORDS
Public Innovation, New Public Governance, Public Value, Crowdsourcing, Open Governance.
ABSTRACT
The purpose of this paper is to study the involvement of the "crowd" in designing innovative public policies, and the possibility for the Third Sector to play a role in this process. To do so, we want to answer the following research question: what is the extent to which crowdsourcing is adopted in financing and delivering public services within New Public Governance arenas? In order to answer it, we employ the following approach. First of all, we will set public innovation into the context of New Public Governance; secondly, we will analyse definitions for crowdsourcing, and thirdly, we will provide an overview and crisis of crowdsourcing examples to demonstrate their significance as novel forms of public service finance and delivery. This approach evidences the potential and the outcomes of applying crowdsourcing in the public sector, and indicates the role of the actors involved: the adoption of a leadership role by the Third Sector could facilitate crowdsourcing processes. The outcome of the application of crowdsourcing in the public sector is a greater involvement of the civil society in its relationship with the State.
| | |
| --- | --- |
| 1 | EconPapers |
| | |
| 2 | Semantic Scholar |
| | |
| 3 | refSeek |
| | |
| 4 | IDEAS |
| | |
| 5 | SOCOLAR |
| | |
| 6 | Doc Player |
| | |
| 7 | J-Gate |
| | |
| 8 | Scribd |
| | |
| 9 | Index Copernicus International (ICI) |
| | |
| 10 | SlideShare |
| | |
| 11 | Google Scholar |
| | |
A. Lynch. "Crowdsourcing is booming in Asia" 2012.
A. Smith, M. Fressoli and H. Thomas. "Grassroots innovation movements: Challemges and contributions". Journal of Cleaner Production 2014, pp. 114-124.
C. Giannelle, D. Kyriakou, C. Cohen andM. Przeor. Implementing Smart Specialization: A Handbook, Brussels: European Commission, 2016.
C. Pollitt. "Innovation in Public Sector: An introductory overview", in Innovation in the Public Sector: Linking capacity and leadership, V. Bekkers, J. Edelenbos, B. Steijn, Ed. Basingstoke: Palgrave Macmillan, 2011 pp. 35-43.
C.J. Lukensmeyer, L.H. Torres. "Citizensourcing: citizen participation in a networked nation", in Civic Engagement in a Network Society, K. Yang, E. Bergrud, Ed., North Carolina: Information Age Publishing, 2008, pp. 207-233.
C.K. Prahalad, V. Ramaswamy. "Co-creation experiences: The next practice in value creation". Journal of interactive marketing, vol. 18, pp. 5-14, 2004.
D. Curtin, P. Mair, Y. Papadopoulos. "Positioning Accountability in European Governance: An Introduction". West European Politics, vol. 33, pp. 929 – 945, 2010.
D. Foray. "On the policy space of smart specialization strategies". European Planning Studies 2016, pp. 1428-1437.
D. Halpin. "Contemporary Politics in Australia: Theories, Practices and Issues", in Contemporary Politics in Australia: Theories, Practices and Issues, 2012, pp. 177-187.
D. Hilgers, C. Ihl. "Citizensourcing: Applying the Concept of Open Innovation to the Public Sector". International Journal of Public Participation, vol. 4, pp. 67-88, 2010.
D. Mazzola, A. Distefano. "Crowdsourcing and the participacion process for problem solving: the case of BP", presented at the VII Conference of the Italian Chapter of AIS. Information technology and Innovation trend in Organization, Naples, 2010.
D.A. Grier. "Not for All Markets", Computer, vol. 44, pp. 6-8, 2011.
D.C. Brabham. "Crowdsourcing as a Model for Problem Solving: An Introduction and Cases". Convergence: The International Journal of Research into New Media Technologies, vol. 14, pp. 75-90, 2008.
D.E. Ethridge. Research Methodoloy in Applied Economics. John Wiley & Sons, 2004.
E. Baumer, M. Sueyoshi, B. Tomlinson. "Bloggers and reading blogging together: collaborative co-creation of political blogs". Computer Supported Cooperative Work: CSCW: An International Journal, vol. 20, pp. 1-36, 2011.
E. Marinelli and I.P. Forte, Smart Specialisation at work: the Entrepreneurial Discovery as a Continuous Process 2017.
E.G. Carayannis and D.F.J. Campbell. "Mode 3 and Quadruple Helix: Towards a 21st century fractal innovation ecosystem". International Journal of Technology Management 2009.
E.G. Carayannis and R. Rakhmatullin. "The quadruple/quintuple innovation helixes and smart specialization strategies for sustainable and inclusive growth in Europe and beyond". Journal of Knowledge Economy 2014, pp 212-239.
European Commission. Horizon 2020 "science with and for society" providing advice on potential priorities for research and innovation in the work programme 2016-2017 consultation paper.
F. Damanpour, M. Schneider. "Characteristics of innovation and innovation adoption in public organisations: Assessing the role of managers". Journal of Public Administration Research and Theory, vol. 19, pp. 495-522, 2009.
F. Guzzo, C. Giannelle, E. Marinelli, Smart Specialisation at Work: the Policy Makers' View on Strategy Design and Implementation, 2018.
F. Kleeman, G. Voss, K. Rieder. "Un(der)paid innovators: the commercial utilization of consumer work through crowdsourcing". Science, Technology and Innovation Studies, vol. 4, pp. 5-26, 2008.
F. Oliveira, I. Ramos, L. Santos. "Definition of a crowdsourcing Innovation Service for the European SMEs", in Current Trends in Web Engineering, F. Daniel et al, Ed., Berlin: Springer, 2010.
F. Schutz, M. L. Heidingsfelder and M. Schraudner. "Co-shaping the Future in Quadruple Helix Innovation Systems: Uncovering Public Preferences towards Participatory Research and Innovation". She Ji: The Journal of Design, Economics, and Innovation 2019, vol. 5, pp. 128-146.
G. Chakraborty and R. Giuffredi. "Science and technology for the people? On the framing of innovation in policy discourses in India and in EU". Journal of Science Communication 2020.
G. Kazai. "In Search of Quality in crowdsourcing for Search Engine Evaluation", in Proc. 33rd European conference on Advances in Information retrieval, Dublin, 2011, pp. 165-176.
H. De Vries, V. Bekkers, L. Tummers. "Innovation in the Public Sector: A systematic review and future research agenda". Public Administration, vol. 94, pp. 146-166, 2016.
I. Etikan, S. A. Musa, R. S. Alkassim. "Comparison of Convenience Sampling and Purposive Sampling". American Journal of Theoretical and Applied Statistics, vol. 5, pp. 1-4.
I. R. Abubakar. "Applications of Crowdsourcing in Sustainable Urban Development Planning in Developing Countries", in Smart Cities and Smart Spaces: Concepts, Methodologies, Tools, and Application, 2019.
J. Heer, M. Bostok. "Crowdsourcing graphical perception: using mechanical turk to assess visualization design", in Proc. 28th international conference on Human factors in computing systems, New York, 2010, pp. 203-212.
J. Howe. "The rise of crowdsourcing". Wired magazine, vol. 14, pp. 1-4, 2006.
J. Liddle. Contemporary Issues in Entrepreneurship Research: New perspectives on research policy and practice in Public Entrepreneurship. Emerald Series, 2016.
J. Liddle. Contemporary Issues in Entrepreneurship Research: New perspectives on research policy and practice in Public Entrepreneurship. Emerald Series, 2016.
J. Pierre. Debating governance: Authority, steering, and democracy. Oxford: Oxford University Press, 2000.
J. Surowiecki. The wisdom of crowds, New York: Penguin Random House, 2005.
J.Yang, L.A. Adamic, M.S. Ackerman. "Crowdsourcing and knowledge sharing: strategic user behaviour on task", in Proc. 9th ACM conference on Electronic commerce, 2008, pp. 246-255.
K. Boudreau, K. Lakhani. "Using the Crowd as an Innovation Partner". Harvard Business Review, vol. 91, pp. 60-69, 2013.
M. Benner. "Smart specialization and institutional context: The role of institutional discpvery, change and leapfrogging", European Planning Studies, 2019, vol. 27, pp. 1791-1810.
M. Bott and G. Young. "The Role of Crowdsourcing for Better Governance in International Development", The Fletcher Journal of Human Security, 2012, vol. 26.
M. Haque. "Revisiting the New Public Management". Public Administration Review, 2007, pp. 179-182.
M. Hosseini, K. Phalp, J. Taylor, R. Ali. "The four pillars of crowdsourcing: a reference model". Research Challenges in Information Science, pp. 1-12, 2014.
M. Vukovic, L. Mariana, J. Laredo. "PeopleCloud for the Globally Integrated Enterprise", in Service-Oriented Computing, D. Asit et al., Ed. Berlin: Springer, 2009.
M.J. Aranguren, E. Magro, M. Navarro, J. R. Wilsoon. "Governance of the territorial entrepreneurial discovery process: Looking under the bonnet of RIS3". Regional Studies, 2018, vol. 53, pp. 451-461.
M.K. Poetz, M. Schreier. "The Value of crowdsourcing: Can Users Really Compete with Professionals in Generating New Product Ideas?". Journal of Product Innovation Management, 2009.
N. Mejlgaard et al. "Teaching Responsible Research and Innovation: A Phronetic Perspective". Science and Engineering Ethics. Springer Netherlands, pp. 1-19, 2018.
O. Alonso, M. Lease. "Crowdsourcing 101: Putting the WSDM of Crowds to Work for You", in Proc. ACM international conference on Web search and data mining, Hong Kong, 2011.
P. Whitla. "Crowdsourcing and Its Application in Marketing". Contemporary Management Research, vol. 5, pp. 15-28, 2009.
R. Vincente-Saez ans C. Martinez-Fuentes. "Opens Science now: A systematic literature review for an integrated definition". Journal of Business Rsearch 2018, vol. 88, pp. 428-436.
R.M. Walker. "Internal and external antecedents of process innovation: A review and extension". Public Management Review, vol. 16, pp. 21-44, 2014.
S. Cavallini, R. Soldi, J. Friedl and M. Volpe. Using the Quadruple Helix Approach to Accelerate the Transfer of Research and Innovation Results to Regional Growth, Brussels: European Union Publication, 2016.
S. Hockfield. "Our science, our society", Science. American Association fir the Advancement of Science 2018, vol. 359, pp. 499-4899.
S. McCombes. "Descriptive research", 2019.
S.Vargo, R. Lusch. "Evolving to a new dominant logic for marketing". Journal of Marketing, vol. 68, pp.1-17, 2004.
T. Bovaird. "Beyond engagement and participation: user and community co-production of public services". Public Administration Review, vol. 67, pp. 846-860, 2007.
T. Burger-Helmchen, J. Penin. "The limits of crowdsourcing inventive activities: What do transaction cost theory and the evolutionary theories of the firm teach us?", presented at the Workshop on Open Source Innovation, Strasbourg, 2010.
T. Nam. "Suggesting frameworks of citizen-sourcing via Government 2.0". Government Information Quarterly, vol. 29, pp. 12-20, 2011.
V. Chanal, M.L. Caron-Fasan. "How to invent a new business model based on crowdsourcing: The crowdspirit case", presented at EURAM, Lubjana, 2008.
W.H. Voorberg, V. Bekkers, L. Tummers. "A systematic review of co-creation and co- production: embarking on the social innovation journey". Public Management Review, vol. 17, pp. 1333-1357, 2015.
Y. Papadopoulos. "Accountability and Multi-level Governance: More Accountability, Less Democracy?". West European Politics, vol. 33, pp. 1030 – 1049, 2010.
Dr. Nathalie Colasanti
Department of Management and Law, University of Rome "Tor Vergata", Rome, 00133 - Italy
Miss Chiara Fantauzzi
Department of Management and Law, University of Rome "Tor Vergata", Rome, 00133 - Italy
chiara.fantauzzi@uniroma2.it
Dr. Rocco Frondizi
Department of Management and Law, University of Rome "Tor Vergata", Rome, 00133 - Italy