Full Text Available
(
no registration required
)

(443.06KB)
EXPLORE PUBLICATIONS BY COUNTRIES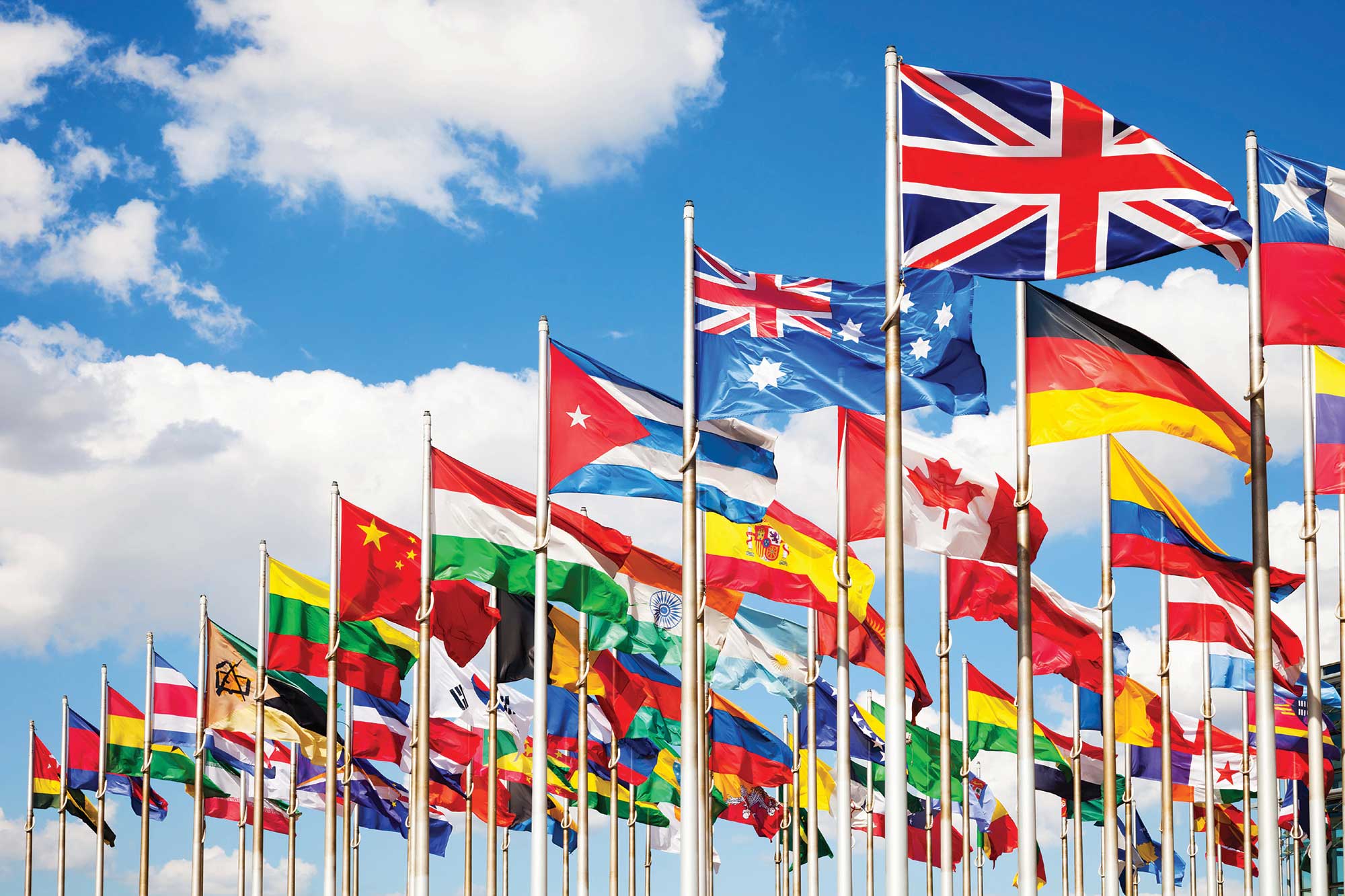 Digital Technologies to Fight the Pandemic Crisis: Evidence from The Vatican Museums
Luigi Nasta, Luca Pirolo
Pages -
163 - 174
| Revised -
30-06-2021
| Published -
01-08-2021
MORE INFORMATION
KEYWORDS
Museums, Digital Technologies, Social Media, COVID-19.
ABSTRACT
Museums assume a central role in our social orders. In addition to the fact that they preserve our legacy, yet they likewise give spaces in which to encourage instruction, motivation, and exchange. Based on the values of respect and cultural diversity, museums fortify social cohesion, foster creativity, pass on collective memory and act as agents of sustainability. Besides, their role in supporting other industries, for example the tourism sector, is a vital factor to favor local and national economies. During unexpected occurrences, various cultural and professional organizations have already kept on loaning themselves as sources of resilience and backing for networks, growing new frameworks to guarantee access to culture and training. However, it is fundamental to identify how museums and cultural institutions affirm their social role by modifying the channels available when an unpredictable event affects their everyday business.

This article aims to understand how museums adjust to the changes forced by unexpected occurrences, namely COVID-19, especially by exploring how they use social media channels to react and to recover from the repercussions of emergent circumstances.
| | |
| --- | --- |
| 1 | EconPapers |
| | |
| 2 | Semantic Scholar |
| | |
| 3 | refSeek |
| | |
| 4 | IDEAS |
| | |
| 5 | Doc Player |
| | |
| 6 | J-Gate |
| | |
| 7 | Google Scholar |
| | |
| 8 | Scribd |
| | |
| 9 | SlideShare |
| | |
Affleck, J., & Kvan, T. (2007). Discursive interpretation of cultural heritage through new media. New heritage: new media and cultural heritage.
Agostino, D., Arnaboldi, M., & Lampis, A. (2020). Italian state museums during the COVID- 19 crisis: from onsite closure to online openness. Museum Management and Curatorship, 35(4), 362-372.
Agostino, D., Arnaboldi, M., & Lema, M. D. (2021). New development: COVID-19 as an accelerator of digital transformation in public service delivery. Public Money & Management, 41(1), 69-72.
Agostino, D., Arnaboldi, M., & Lorenzini, E. (2020). Verso un «new normal» dei musei post- COVID 19: quale ruolo per il digitale?. Economia della Cultura, 30(1), 79-83.
Bailey, K. (2008). Methods of social research 4th edin. Simon and Schuster, New York
Bonacini, E. (2012). The museum participatory on the web: forms of participation user's to cultural production and to the creation of cultural value. Il Capitale Culturale: Studies on the Value of Cultural Heritage, (5), 93-125.
Carvalho, J., & Raposo, R. (2012, May). The adoption of social media by museums as a communication tool: helping museums get into the game. In 9th European museum advisors conference (Vol. 10).
Chiu, C. K., Tseng, J. C., & Hsu, T. Y. (2017). Blended context-aware ubiquitous learning in museums: environment, navigation support and system development. Personal and Ubiquitous Computing, 21(2), 355-369.
Chung, T. L., Marcketti, S., & Fiore, A. M. (2014). Use of social networking services for marketing art museums. Museum Management and Curatorship, 29(2), 188-205.
Corona, L. (2021). Museums and Communication: The Case of the Louvre Museum at the Covid-19 Age. Humanities and Social Science Research, 4(1), p15-p15.
Curtis, S. (2019). Digital transformation—the silver bullet to public service improvement?. Public Money & Management, 39(5), 322-324.
Devine, C., & Tarr, M. (2019). The Digital Layer in the Museum Experience. In Museums and Digital Culture (pp. 295-307). Springer, Cham.
Fletcher, A., & Lee, M. J. (2012). Current social media uses and evaluations in American museums. Museum Management and Curatorship, 27(5), 505-521.
Giannini, T., & Bowen, J. P. (2019). Transforming Education for Museum Professionals in the Digital Age. In Museums and Digital Culture (pp. 457-480). Springer, Cham.
Gordon, R. L. (1975). Interviewing: Strategy, techniques, and tactics (Rev. ed.). Homewood, Ill.
Harrison, A. (2002). Case study research. In: Essential skills for management research, edited by David Partington, Sage Publications, 158-180.
Hou, H. T., Wu, S. Y., Lin, P. C., Sung, Y. T., Lin, J. W., & Chang, K. E. (2014). A blended mobile learning environment for museum learning. Journal of Educational Technology & Society, 17(2), 207-218.
Jafari, A., Taheri, B., & Vom Lehn, D. (2013). Cultural consumption, interactive sociality, and the museum. Journal of Marketing Management, 29(15-16), 1729-1752.
Leoni, L., & Cristofaro, M. (2021). To adopt or not to adopt? A co-evolutionary framework and paradox of technology adoption by small museums. Current Issues in Tourism, 1-22.
Lepouras, G., Katifori, A., Vassilakis, C., & Charitos, D. (2004). Real exhibitions in a virtual museum. Virtual Reality, 7(2), 120-128.
Louise Barriball, K., & While, A. (1994). Collecting Data using a semi-structured interview: a discussion paper. Journal of advanced nursing, 19(2), 328-335.
Mas, J. M., Arilla, R., & Gómez, A. (2021). Facebook as a Promotional Tool for Spanish Museums 2016–2020 and COVID Influence. Journal of Promotion Management, 1-20.
McLeod, S. A. (2008). Simply psychology: case study method in psychology. Retrieved June, 12, 2015.
Nah, S., & Saxton, G. D. (2013). Modeling the adoption and use of social media by nonprofit organizations. New media & society, 15(2), 294-313.
Pett, D. (2012). Uses of social media within the British Museum and museum sector. Archaeology and digital communication: Towards strategies of public engagement, 83-102.
Pirolo, L., & Nasta, L. (2021). The changing face of museum tour guides. In Massi, M., Vecco, M., & Lin, Y. (Eds.), Digital Transformation in the Cultural and Creative Industries: Production, Consumption and Entrepreneurship in the Digital and Sharing Economy, Routledge.
Silvaggi, A., & Pesce, F. (2018). Job profiles for museums in the digital era: research conducted in Portugal, Italy and Greece within the Mu. SA project. Journal of Cultural Management and Policy, 8(1), 56-69.
Simon, N. (2010). The participatory museum. Museum 2.0.
Trunfio, M., Campana, S., & Magnelli, A. (2020). Measuring the impact of functional and experiential mixed reality elements on a museum visit. Current Issues in Tourism, 23(16), 1990-2008.
Weilenmann, A., Hillman, T., & Jungselius, B. (2013, April). Instagram at the museum: communicating the museum experience through social photo sharing. In Proceedings of the SIGCHI conference on human factors in computing systems (pp. 1843-1852).
Whelan, G. (2015). Understanding the social value and well-being benefits created by museums: A case for social return on investment methodology. Arts & Health, 7(3), 216-230.
Yin, R. K. (1994). Case study research: Design and methods, applied social research. Methods series, 5.
Yin, R. K. (2006). Mixed methods research: Are the methods genuinely integrated or merely parallel. Research in the Schools, 13(1), 41-47.
Zollo, L., Rialti, R., Marrucci, A., & Ciappei, C. (2021). How do museums foster loyalty in tech-savvy visitors? The role of social media and digital experience. Current Issues in Tourism, 1-18.
Mr. Luigi Nasta
Department of Business and Management, Luiss Business School, Rome, 00162 - Italy
lnasta@luiss.it
Associate Professor Luca Pirolo
Department of Business and Management, Luiss Business School, Rome, 00162 - Italy