Full Text Available

(397.5KB)

Publications from CSC-OpenAccess Library are being accessed from over 74 countries worldwide.
EXPLORE PUBLICATIONS BY COUNTRIES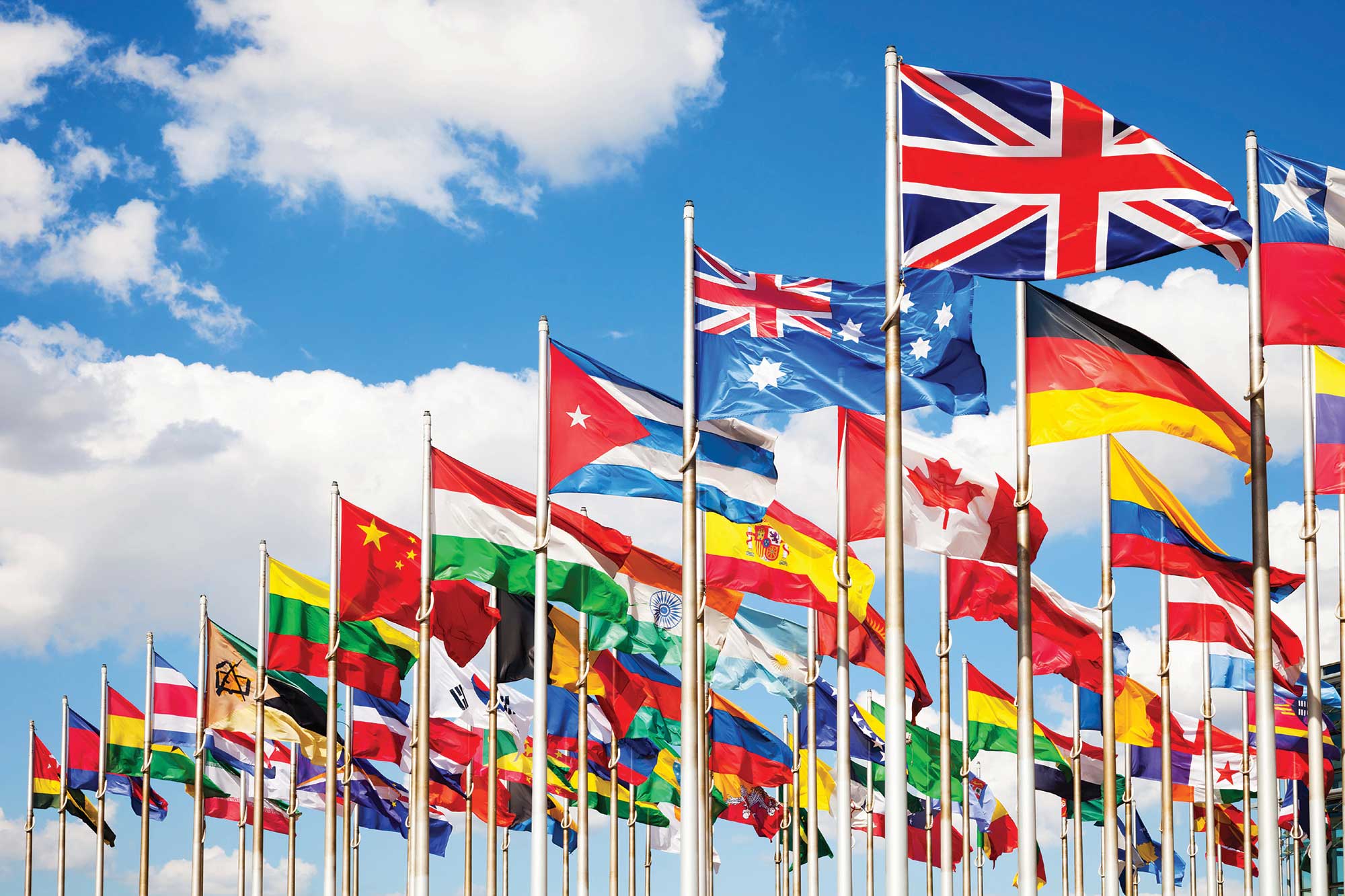 System-Level Modeling of a Network-on-Chip
Ankur Agarwal
Pages -
154 - 174
| Revised -
05-08-2009
| Published -
01-09-2009
MORE INFORMATION
KEYWORDS
SMNN, SMFFNN, Training, Epoch, Preprocessing, Pre-training
ABSTRACT
This paper presents the system-level modeling and simulation of a concurrent architecture for a customizable and scalable network-on-chip (NoC), using system level tools (MLDesigner). MLDesigner supports the integration of heterogeneous models of computation, which provide a framework to model various algorithms and activities, while accounting for and exploiting concurrency and synchronization aspects. Our methodology consists of three main phases: system-level concurrency modeling, component-level modeling, and system-level integration. At first, the Finite State Processes (FSP) symbolic language is used to model and analyze the system-level concurrency aspects of the NoC. Then, each component of the NoC is abstracted as a customizable class with parameters and methods, and instances of these classes are used to realize a 4×4 mesh-based NoC within the MLDesigner environment. To illustrate and validate the system-level operation of the NoC, we provide simulation results for various scheduling criteria, injection rates, buffer sizes, and network traffic patterns.
CITED BY
(9)

| | |
| --- | --- |
| 1 | Agarwal, A., Hamza-Lup, G. L., & Khoshgoftaar, T. M. (2012). A System-Level Modeling Methodology for Performance-Driven Component Selection in Multicore Architectures. Systems Journal, IEEE, 6(2), 317-328. |
| | |
| 2 | Calvert, C., Hamza-Lup, G. L., Agarwal, A., & Alhalabi, B. (2011, April). An integrated component selection framework for system-level design. In Systems Conference (SysCon), 2011 IEEE International (pp. 261-266). IEEE. |
| | |
| 3 | Shukla, D. (2011). elasticity of internet traffic distribution in computer network in two market environment. Journal of Global Research in Computer Science, 2(6), 6-12. |
| | |
| 4 | Shukla, D., Jain, A., & Choudhary, A. (2010). Estimation of ready queue processing time under SL-Scheduling scheme in multiprocessors environment. International Journal of Computer Science and Security (IJCSS), 4(1), 74-81. |
| | |
| 5 | D. Shukla and A. Jain, "Estimation of Ready Queue Processing Time under Systematic Lottery Scheduling Scheme", International Journal of Computer Science and Security (IJCSS), 4(1), pp. 74 – 81, 2010. |
| | |
| 6 | D. Shukla , V. K. Tiwari , S. Thakur and A. K. Deshmukh, "Share Loss Analysis of Internet Traffic Distribution in Computer Networks", International Journal of Computer Science and Security (IJCSS), 3(5), pp. 414 – 426, 2009. |
| | |
| 7 | D. Shukla , V. K. Tiwari, S. Thakur and M. Tiwari , "A Comparison of Methods for Internet Traffic Sharing in Computer Network", Int. J. of Advanced Networking and Applications, 01(03), pp. 164-169, 2009. |
| | |
| 8 | S. J. Aboud, "Secure E-payment Protocol", International Journal of Security (IJS), 3(5), pp. 85 – 92, 2009. |
| | |
| 9 | Shukla, D., Tiwari, V., Thakur, S., & Deshmukh, A. K. (2009). Share loss analysis of internet traffic distribution in computer networks. International Journal of Computer Science and Security (IJCSS), 3(5), 414-427. |
| | |
| | |
| --- | --- |
| 1 | Google Scholar |
| | |
| 2 | Academic Journals Database |
| | |
| 3 | ScientificCommons |
| | |
| 4 | Academic Index |
| | |
| 5 | CiteSeerX |
| | |
| 6 | iSEEK |
| | |
| 7 | Socol@r |
| | |
| 8 | ResearchGATE |
| | |
| 9 | Libsearch |
| | |
| 10 | Bielefeld Academic Search Engine (BASE) |
| | |
| 11 | Scribd |
| | |
| 12 | WorldCat |
| | |
| 13 | SlideShare |
| | |
| 14 | PDFCAST |
| | |
| 15 | PdfSR |
| | |
| | |
| --- | --- |
| 1 | A. Jantsch, H. Tenhunen, "Network on Chips" Kluwer Academic Publishers, Boston, (2003) |
| | |
| 2 | G. Desoli and E. Filippi, "An outlook on the evolution of mobile terminals: from monolithic to modular multi-radio, multi-application platforms", IEEE Circuits and Systems Mag., 6(2): 17- 29, 2006. |
| | |
| 3 | W. C. Rhines, "Sociology of design and EDA", IEEE Trans. on Design and Test, 23(4): 304- 310, 2006. |
| | |
| 4 | E. A. Lee and Y. Xiong, "System level types for component-based design", Workshop on Embedded Software, California, 2001. |
| | |
| 5 | 5. Y. Xiong and E. A. Lee, "An extensible type system for component-based design", International Conf. on Tools and Algorithms for the Construction and Analysis of Systems, Berlin, Germany, 2000. |
| | |
| 6 | D. Bertozzi, A. Jalabert, S. Murali, R. Tamhankar, S. Stergiou, L. Benini, and G. De Micheli, "NoC synthesis flow for customized domain specific multiprocessor SoC", IEEE Trans. on Parallel and Distributed Systems, 16(2): 113-129, 2005. |
| | |
| 7 | S. Kumar, A. Jantsch, J.-P. Soininen, M. Forsell, M. Millberg, J. Oberg, K. Tiensyrja, and A. Hemani, "A Network on Chip architecture and design methodology", IEEE Symposium on VLSI, 117-124, 2002. |
| | |
| 8 | A. Agarwal and R. Shankar, "Modeling concurrency on NoC architecture with symbolic language: FSP", IEEE International Conf. on Symbolic Methods and Applications to Circuit Design, 2006. |
| | |
| 9 | J. Burch, R. Passerone, and A. L. Sandivanni-Vincentelli, "Overcoming heterophobia: modeling concurrency in heterogeneous systems", IEEE International Conf. on Applications of Concurrency to System Design, 13-32, 2001. |
| | |
| 10 | E. A. Lee and A. Sangiovanni-Vincentelli, "Comparing models of computation", IEEE/ACM International Conference on Computer-Aided Design, 234-241, 1996. |
| | |
| 11 | A. Jantsch and I. Sander, "Models of computation and languages for embedded system design", IEEE Proceedings on Computers and Digital Techniques, 114-129, 2005. |
| | |
| 12 | A. Girault, B. Lee; E.A. Lee, "Hierarchical finite state machines with multiple concurrency models", IEEE Transaction on Computer Aided Design of Integrated Circuits and Systems, 18(6): 742-760, 1999. |
| | |
| 13 | A. Agarwal and R. Shankar, "A Layered Architecture for NoC Design methodology", IASTED International Conf. on Parallel and Distributed Computing and Systems, pp. 659-666, 2005. |
| | |
| 14 | P. Pande, C. Grecu, M. Jones, A. Ivanov, and R. Saleh, "Performance evaluation and design trade-offs for network-on-chip interconnect architectures", IEEE Transaction on Computers, 54(8):1025-1040, 2005. |
| | |
| 15 | A. Agarwal, R. Shankar, C. Iskander, G. Hamza-Lup, "System Level Modeling Environment: MLdesigner", 2nd Annual IEEE Systems Conference, Montreal, Canada, 2008. |
| | |
| 16 | Bertozzi and L. Benini, "Xpipes: A network-on-chip architecture for gigascale systems-onchip", IEEE Circuits and Systems Magazine, 4(1):18-31, 2004. |
| | |
| 17 | S. J. Lee, K. Lee, S. J. Song, and H. J. Yoo, "Packet-switched on-chip interconnection network for system-on-chip applications", IEEE Transaction on Circuits and Systems II, 52(6), :308-312, 2005. |
| | |
| 18 | W. J. Dally and B. Towles, "Route packets, not wires: on-chip interconnection networks", IEEE International Conference on Design and Automation, 2001. |
| | |
| 19 | J. Burch, R. Passerone, A.L. Sandivanni-Vincentelli, "Overcoming heterophobia: modeling concurrency in heterogeneous systems", IEEE International Conference on Application of Concurrency to System Design, pp. 13-32, 2001 |
| | |
| 20 | G.H. Hilderink, "Graphical modeling language for specifying concurrency based on CSP", IEEE Proceedings on Software Engineering, 150(2): 108 – 120, 2003. |
| | |
| 21 | S. Chrobot, "Modeling communication in distributed systems", IEEE International Proceeding in Parallel Computing in Electrical Engineering, 2002 |
| | |
| 22 | T. Murphy, K. Crary, R. Harper, F. Pfenning, "A symmetric modal lambda calculus for distributed computing", 19th Annual IEEE Symposium on Logic in Computer Science, 2004. |
| | |
| 23 | A. Girault, B. Lee; E.A. Lee, "Hierarchical finite state machines with multiple concurrency models", IEEE Transactions on Computer Aided Design of Integrated Circuits and Systems, 18(6): 742-760, 1999. |
| | |
| 24 | M. Barrio, P. De La Fuente, "IEEE International Computer Science Conference on Software Engineering", 1997. |
| | |
| 25 | J. Magee, J. Kramer, "Concurrency State Models and Java Programs", West Sussex England, John Wiley & Sons, (1999). |
| | |
Dr. Ankur Agarwal
- United States of America
ankur@cse.fau.edu