Full Text Available

(1023.7KB)

Publications from CSC-OpenAccess Library are being accessed from over 158 countries worldwide.
EXPLORE PUBLICATIONS BY COUNTRIES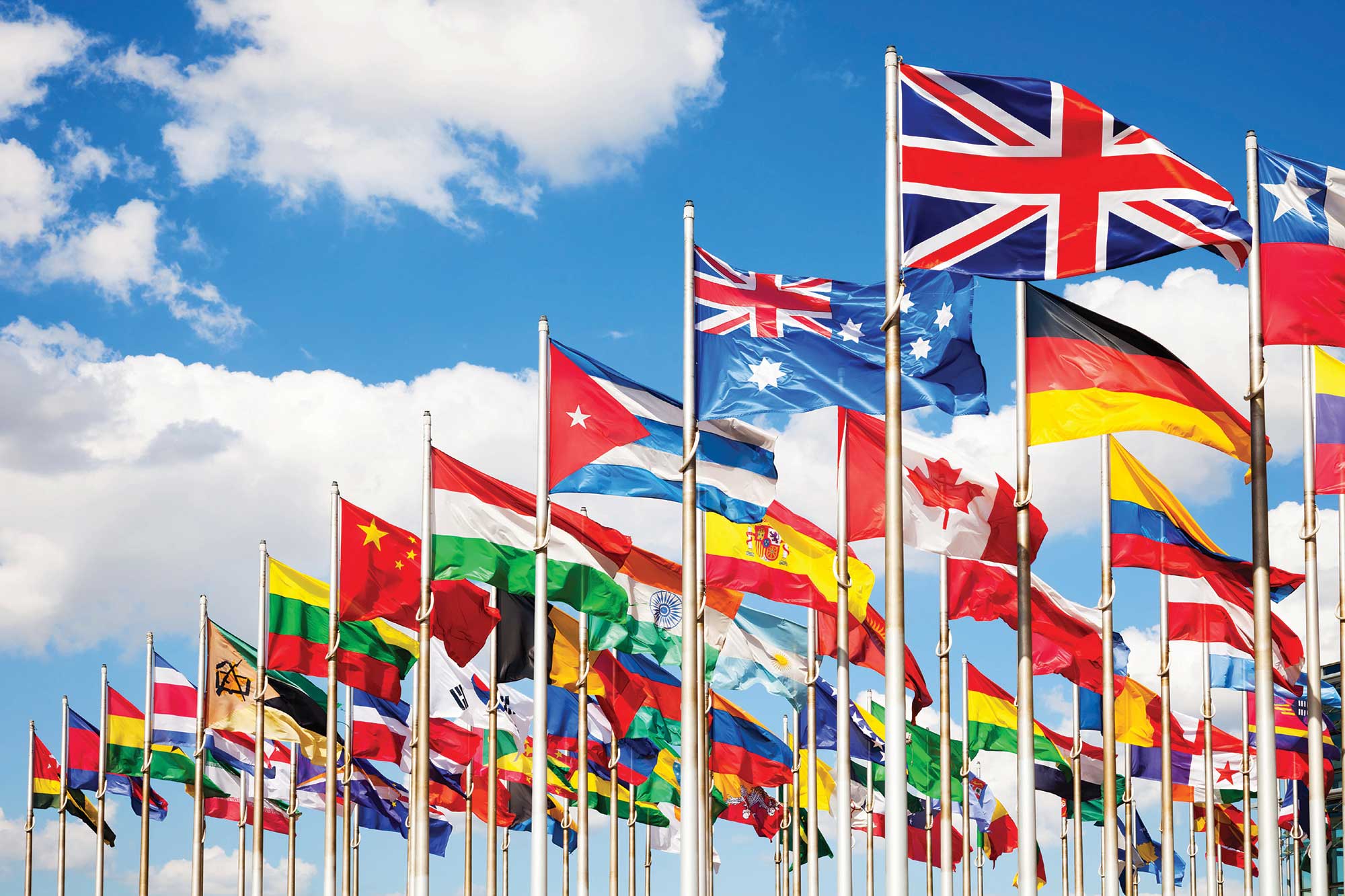 Cognitive Approach Towards the Maintenance of Web-Sites Through Quality Evaluation in Operative Phase
Priyanka Tripathi
Pages -
31 - 37
| Revised -
01-05-2011
| Published -
31-05-2011
MORE INFORMATION
KEYWORDS
Web-Applications, Quality Metrics, Maintainability Factors
ABSTRACT
It is a well established fact that the Web-Applications require frequent maintenance because of cutting– edge business competitions. The authors have worked on quality evaluation of web-site of Indian ecommerce domain. As a result of that work they have made a quality-wise ranking of these sites. According to their work and also the survey done by various other groups Futurebazaar web-site is considered to be one of the best Indian e-shopping sites. In this research paper the authors are assessing the maintenance of the same site by incorporating the problems incurred during this evaluation. This exercise gives a real world maintainability problem of web-sites. This work will give a clear picture of all the quality metrics which are directly or indirectly related with the maintainability of the web-site.
CITED BY
(2)

| | |
| --- | --- |
| 1 | Coskunçay, D. F. (2013).Identifying the Factors Affecting Users' Adoption of Social Networking. International Journal of Human Computer Interaction (IJHCI), 4(1), 1. |
| | |
| 2 | MISHRA, S., & VAISH, A.Key factors leading roi of e-commerce websites–an user's perspective. |
| | |
| | |
| --- | --- |
| 1 | Google Scholar |
| | |
| 2 | CiteSeerX |
| | |
| 3 | refSeek |
| | |
| 4 | Scribd |
| | |
| 5 | SlideShare |
| | |
| 6 | PdfSR |
| | |
| | |
| --- | --- |
| 1 | M. Lehman, J. Ramil, P. Wenric, D. Perry and W. Tursky, ' Metrics and laws of software evolution the nineties view.' In proceedings of the 4th International Software Metrics Symposium, IEEE Computer Society Press, 1997, pp. 20-32. |
| | |
| 2 | A. K. Mishra ,P. Bhatt, 'Influencing Factors in Outsourced Software Maintenance' , May 2006. |
| | |
| 3 | Basili , Mills ' Understanding and Documenting Programs.' IEEE Transactions on Software Engineering SE-8,3(1982), pp. 270-283. |
| | |
| 4 | Zelkowitz, Marvin V., Perspectives in Software Engineering, ACM Computing Surveys(CSUR) archive, vol. 10, issue 2, June 1978, pp197-216. |
| | |
| 5 | ISO/IEC FDIS 9126-1 : Software Engineering – Product Quality Part Quality Model (2000):http://www.usabilitynet.org/tools/international.html#9126-1 |
| | |
| 6 | R. S. Pressman , Software Engineering A Practitioner's Approach, 6th edition, McGraw-Hill International Edition 2005. |
| | |
| 7 | Banker,Rajiv D., Datar, Srikant M., Kemerer, Chris F., and Zweig , Dani.,'Software complexity and maintenance costs', Communications of the ACM, 36,11Nov 1993, pp81-94. |
| | |
| 8 | A. K. Mishra , P. Bhatt , 'Dynamics of Software Maintenance' ,ACM SIGSOFT Software Engineering Notes Page 1 September 2004,Volume 29,Number 5. |
| | |
| 9 | P.Tripathi , M. Kumar, " Some Observations on Quality Models of Web Applications",International Conference Of Web Applications ICWA'06, Bhubaneswar , Orissa , India, 23-24 December 2006. |
| | |
| 10 | Lilburne , Devkota , Khan, 'Measuring Quality Metrices or Web-Applications, I R M A International Conference , New Orleans, USA, 2004. |
| | |
| 11 | P. Oman, J. Hagemeister, 'Metrics fo Assessing a Software System's Maintainability',Proceedings of IEEE International Conference on Software Maintenance, 1992, IEEE Computer Society Press, Los Alamitos, CA. |
| | |
| 12 | J. Conallen, Building Web Applications with UML, Addison Wesley Publishing Company,Reading, MA. |
| | |
| 13 | G. A. Di Lucca, A.R. Fasolino, U. De Carlini, F. Pace, P. Tramontana, 'WARE:a tool for the Reverse Engineering of web Applications', Proc. of 6th European Conference on Software Maintenance and Reengineering, Mar. 2002, IEEE CS Press,pp. 241-250. |
| | |
| 14 | G. A. Di Lucca, A.R. Fasolino, U. De Carlini, F. Pace, P. Tramontana,'Comprehending Web Applications by a Clustering Based Approach', Proc. of 10thIEEE Workshop on Program Comprehension, IWPC 2002, IEEE CS Press, pp. 261-270. |
| | |
| 15 | D. Coleman, D. Ash, B. Lowther, and P. Oman, 'Using metrics to evaluate software system maintainability,' IEEE Computer, vol. 27, no. 8, pp. 44–49,1994. |
| | |
| 16 | Briand , Devandu, Melo,'An Investigation into Coupling Measures for C++', Proceedings of ICSE'97, Boston (1997), 412-421. |
| | |
| 17 | Basili,Caldiera,Rombach 'The Goal Question Metric Approach', Encyclopedia of Software Engineering, Wiley (1994). |
| | |
| 18 | Kitchenham, Barbara Ann: 'Evaluating Software Engineering Methods and Tool,Part 1: The Evaluation Context and Evaluation Methods'; Software Engineering Notes, 21, 1 (Jan. 1996), 11-15. |
| | |
| 19 | P. Tripathi, M. Kumar, Srivastava 'Quality Evaluation of Web-sites of Indian E-commerce Domain', SERP08,in proceedings of International Conference Software Engineering and Research Practices 08,Las Vegas,USA,14-17 July 2008, pp 134-139. |
| | |
| 20 | P.Tripathi , M.Kumar, Srivastava 'Ranking of Indian E-commerce Web-applications by Measuring Quality Factors ', SNPD08, in proceedings by IEEE, International Conference Software Engineering, Networking ,Parallel and Distributed Computing 08,Phuket,Thailand,6-8 August 2008,pp. 949-953. |
| | |
Dr. Priyanka Tripathi
National Institute of Technology Raipur - India
priyanka_tripathi@hotmail.com