Full Text Available
(
no registration required
)

(832.22KB)
EXPLORE PUBLICATIONS BY COUNTRIES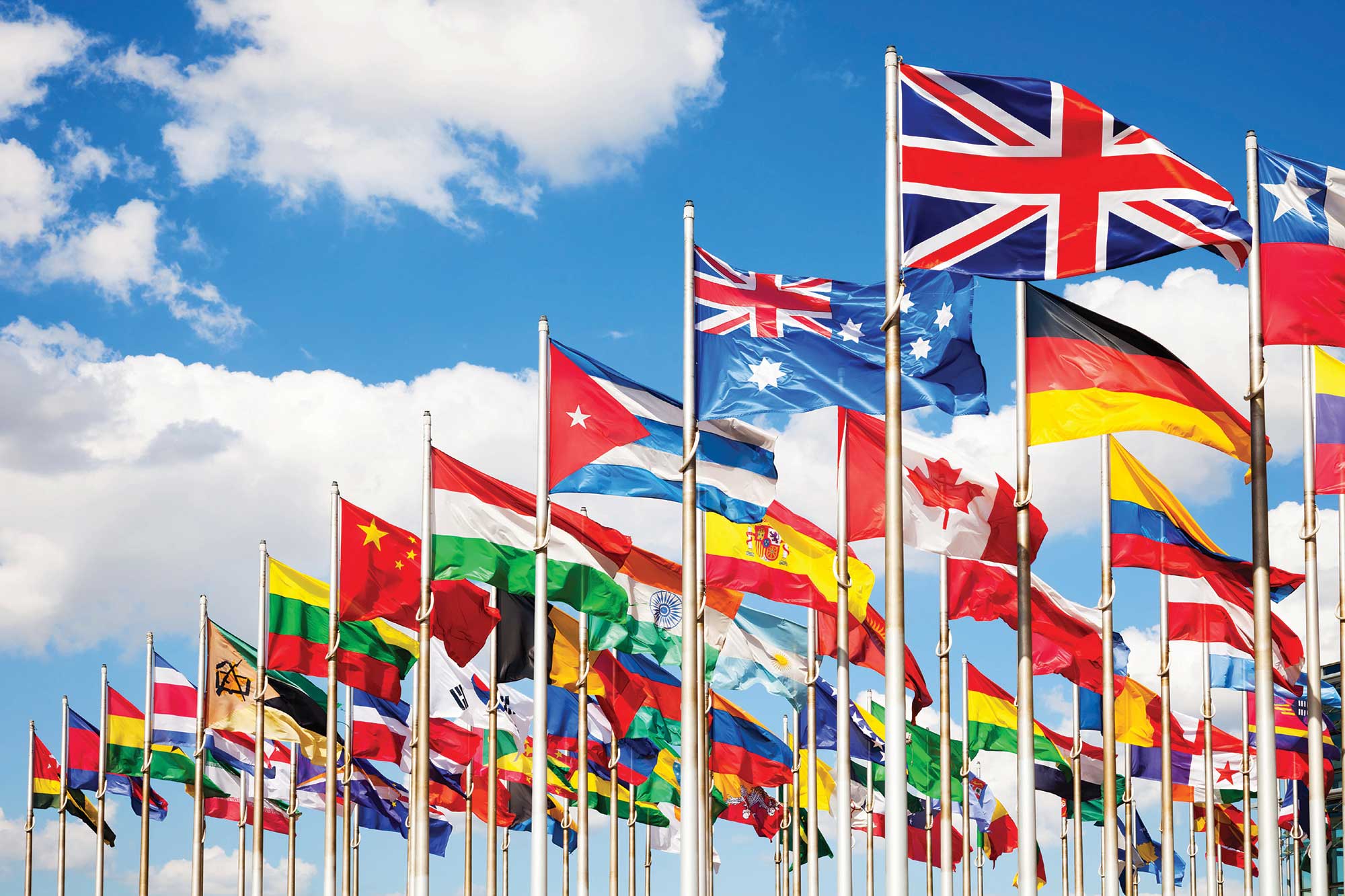 Design and Evaluation Case Study: Evaluating The Kinect Device In The Task of Natural Interaction In A Visualization System
Rafael M O Libardi, Agma J M Traina, Jose F Rodrigues
Pages -
1 - 20
| Revised -
31-03-2014
| Published -
30-04-2014
MORE INFORMATION
KEYWORDS
Kinect, Natural Interaction, Information Visualization, Participatory Design.
ABSTRACT
We verify the hypothesis that Microsoft's Kinect device is tailored for defining more efficient interaction compared to the commodity mouse device in the context of information visualization. For this goal, we used Kinect during interaction design and evaluation considering an application on information visualization (over agrometeorological, cars, and flowers datasets). The devices were tested over a visualization technique based on clouds of points (multidimensional projection) that can be manipulated by rotation, scaling, and translation. The design was carried according to technique Participatory Design (ISO 13407) and the evaluation answered to a vast set of Usability Tests. In the tests, the users reported high satisfaction scores (easiness and preference) but, also, they signed out with low efficiency scores (time and precision). In the specific context of a multidimensional-projection visualization, our conclusion is that, in respect to user acceptance, Kinect is a device adequate for natural interaction; but, for desktop-based production, it still cannot compete with the traditional long-term mouse design.
CITED BY
(2)

| | |
| --- | --- |
| 1 | Martin-SanJose, J. F., Juan, M. C., Mollá, R., & Vivó, R. (2015). Advanced displays and natural user interfaces to support learning. Interactive Learning Environments, 1-18. |
| | |
| 2 | Cook, H., Nguyen, Q. V., Simoff, S., Trescak, T., & Preston, D. (2015, September). A Close-Range Gesture Interaction with Kinect. In Big Data Visual Analytics (BDVA), 2015 (pp. 1-8). IEEE. |
| | |
| | |
| --- | --- |
| 1 | Google Scholar |
| | |
| 2 | CiteSeerX |
| | |
| 3 | refSeek |
| | |
| 4 | Scribd |
| | |
| 5 | SlideShare |
| | |
| 6 | PdfSR |
| | |
Asaro, P. M. "Transforming society by transforming technology: the science and politics of participatory design." Accounting, Management and Information Technologies vol. 10 issue 3, pp. 257-290, 2000.
Berg, A., Gulden, T. "Participatory design for well-being," in Design education for future wellbeing: proceedings of the 14th International Conference on Engineering and Product Design Education, pp. 531-536, 2012.
Brock, D., Kim, S., Palmer, O., Gallagher, T., Holmboe, E. "Usability Testing for the Rest of Us: The Application of Discount Usability Principles in the Development of an Online Communications Assessment Application," Teaching and learning in medicine, vol 25 issue 1, pp. 89-96, 2013.
Calle, J., Martínez, P., Del Valle, David, and Cuadra, D. "Towards the Achievement of Natural Interaction," in Engineering the User Interface, 1st ed. Redondo, M., Ed. London:Springer, pp. 1-19, 2009.
Chang, Y. J., Chen, S. F., and Huang, J. D. "A Kinect-based system for physical rehabilitation: A pilot study for young adults with motor disabilities," Research In Developmental Disabilities, vol. 32 issue 6, pp. 112-128, 2011.
Del Bimbo, A. "Special issue on natural interaction," Multimedia Tools and Applications, vol.38 issue 3, pp. 293-294, 2008.
Faloutsos, C., and Lin, K. I. FastMap: A fast algorithm for indexing, data-mining and visualization of traditional and multimedia datasets. Proceedings of the SIGMOD international conference on Management of data, ACM Press, pp. 163-174, 1995.
Gallo, L., Placitell, A. P., and Ciampi, M. "Controller-free exploration of medical image data:experiencing the Kinect," in Proceedings of the International Symposium on ComputerBased Medical Systems, pp. 1-6, 2011.
Jose Rodrigues, Luciana A. S. Romani, Agma J. M. Traina, Caetano Traina Jr., Combining Visual Analytics and Content Based Data Retrieval Technology for Efficient Data Analysis.International Conference on Information Visualisation, pp. 61-67 IEEE Press.
Kaptelinin, V., & Bannon, L. J. "Interaction Design Beyond the Product: Creating Technology-Enhanced Activity Spaces," Human–Computer Interaction, vol. 27 issue 3, pp.277-309, 2012.
Kathryn LaBelle, Evaluation of Kinect Joint Tracking for Clinical and In-Home Stroke Rehabilitation Tools, Thesis, 66 pages, Notre Dame University, Indiana, 2011.
Kourosh Khoshelham, Sander Oude Elberink, Accuracy and Resolution of Kinect Depth Data for Indoor Mapping Applications, Journal Sensors, volume 12, p. 1437-1454, 2012.
Löwgren, J., and Stolterman, E. (2004) Thoughtful Interaction Design: A Design Perspective On Information Technology. Chicago: Mit Press, 2004.
M.R. Andersen, T. Jensen, P. Lisouski, A.K. Mortensen, M.K. Hansen, T. Gregersen and P.Ahrendt, Kinect Depth Sensor Evaluation for Computer Vision Applications, Technical Report ECE-TR-6, 39 pages, AARHUS University, Dept. of Engineering, 2012.
Martin Kefer, Wilfried Kubinger, Evaluation of Kinect depth sensor for use in mobile robotics, Proceedings of the International DAAAM Symposium, volume 22, issue 1, p. 147-148, 2011.
Microsoft "Kinect - Xbox.com." Internet: http://www.xbox.com/pt-BR/Kinect, 2012 [Apr. 26,2012].
Nielsen, J. Usability Engineering. Cambridge: Academic Press, 1993.
Nielsen, J. "Cost of User Testing a Website." Internet:http://www.useit.com/alertbox/980503.html, 1998 [May 20, 2012].
Nintendo "Wii - Official Website at Nintendo," Internet: http://www.nintendo.com/wii,2012 [May 9, 2012].
Salvendy, G. "Handbook of human factors and ergonomics," New York: Wiley, 2012.
Sony "PlayStation®Move - PlayStation®3" Internet:http://br.playstation.com/ps3/playstation-move, 2012 [May 10, 2012].
Suma, E., Lange, B., Rizzo, A., Krum, D., and Bolas, M. "FAAST: The Flexible Action and Articulated Skeleton Toolkit," in Proceedings of the IEEE Virtual Reality, pp. 247-248, 2011.
Valli, A. "The Design of Natural Interaction." Multimedia Tools Applied, vol. 38 issue 3,pp. 295-305, 2008.
Virzi, R.A., "Refining the Test Phase of Usability Evaluation: How Many Subjects is Enough?" Human Factors vol. 34 issue 4, pp. 457-468, 1992.
Dr. Rafael M O Libardi
Instituto de Ciências Matemáticas e de Computação, Universidade de São Paulo, São Carlos, 13566-590 - Brazil
Dr. Agma J M Traina
Instituto de Ciências Matemáticas e de Computação, Universidade de São Paulo, São Carlos, 13566-590 - Brazil
Dr. Jose F Rodrigues
Instituto de Ciências Matemáticas e de Computação, Universidade de São Paulo, São Carlos, 13566-590 - Brazil
junio@icmc.usp.br