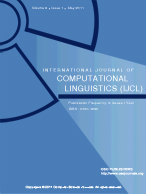 International Journal of Computational Linguistics (IJCL)
Impact Factor -
Published -
Bi-Monthly
| Established - | Year of Publication -
2015
Published by
CSC Journals, Kuala Lumpur Malaysia.

ABOUT IJCL
Computational linguistics is an interdisciplinary field dealing with the statistical and/or rule-based modeling of natural language from a computational perspective. Today, computational language acquisition stands as one of the most fundamental, beguiling, and surprisingly open questions for computer science.
International Journal of Computational Linguistics (IJCL) is a peer review open access bi-monthly journal providing a scientific forum where computer scientists, experts in artificial intelligence, mathematicians, logicians, cognitive scientists, cognitive psychologists, psycholinguists, anthropologists and neuroscientists can present research and experimental studies. The journal publishes papers that describe state-of-the-art techniques, scientific research studies and results in computational linguistics in general but computational models, corpus linguistics, computational theories, information retrieval and extraction, linguistics modeling techniques, linguistics theories, machine translation, natural language processing, quantitative linguistics, speech analysis and speech recognition in particular.
IJCL invite linguistic specialists, researchers and scientists from different domains to share their understanding and contributions towards linguistics that set scientific objectives and demonstrate the operation of new methods in the field of computational linguistics.
INVITATION FOR OPEN ACCESS PUBLICATIONS
PAPER SUBMISSION
September 30, 2015
AUTHOR NOTIFICATION : October 31, 2015
ISSUE PUBLICATION : November 2015

AUTHOR SERVICES
IJCL provide great services to its authors that ensure efficient and smooth execution of submission, peer-review, publication and all the steps in between that are needed for quality publication. It includes:
Online submission system
Fast Communication
Early View Service
SEO Optimization
Abstracting & Indexing
Refer to IJCL Author Services for more information.
PARTNERSHIPS & COLLABORATIONS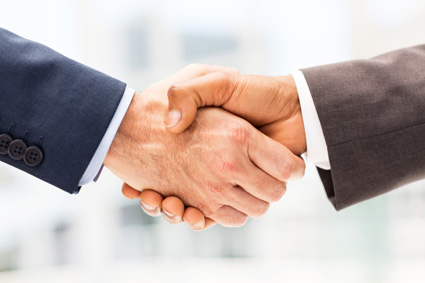 Share your ideas for partnerships and corporate tie-ups at both individual and organizational levels.
Find more in Partnerships & Collaborations from authors, editors, readers to societies, librarians, book sellers and conference organizers.