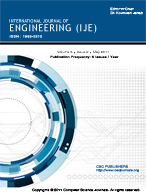 International Journal of Engineering (IJE)
Impact Factor -
Published -
Bi-Monthly
| Established -
2007
| Year of Publication -
2015
Published by
CSC Journals, Kuala Lumpur Malaysia.

ABOUT IJE
International Journal of Engineering (IJE) is devoted in assimilating publications that document development and research results within the broad spectrum of subfields in the engineering sciences. The journal is publishing scientific research relating to various disciplines of the engineering field from theoretical, practical and analytical research to physical implications and theoretical or quantitative discussion intended for both academic and industrial progress. IJE is a peer review open access journal and aims to provide scientific knowledge to its readers in the field of aerospace engineering, biomedical engineering, civil & structural engineering, electrical engineering, electronic engineering, fluid engineering, mechanical engineering and nuclear engineering etc.
IJE intended audience is comprised of scientists, researchers, mathematicians, practicing engineers, among others working in Engineering and welcomes them to publish their research in their particular disciplines.
Besides targeting different research communities, IJE mainly focuses on engineers and researchers relevant to aerospace, agriculture, manufacturing, mechanics, mining and nuclear by publishing relevant research articles that will help them to learn from real time experiences, logics and conclusions drawn by other researchers and industrial experts.
INVITATION FOR OPEN ACCESS PUBLICATIONS
PAPER SUBMISSION
August 31, 2015
AUTHOR NOTIFICATION : September 30, 2015
ISSUE PUBLICATION : October 2015

AUTHOR SERVICES
IJE provide great services to its authors that ensure efficient and smooth execution of submission, peer-review, publication and all the steps in between that are needed for quality publication. It includes:
Online submission system
Fast Communication
Early View Service
SEO Optimization
Abstracting & Indexing
Refer to IJE Author Services for more information.
PARTNERSHIPS & COLLABORATIONS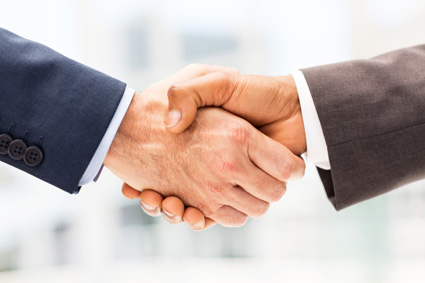 Share your ideas for partnerships and corporate tie-ups at both individual and organizational levels.
Find more in Partnerships & Collaborations from authors, editors, readers to societies, librarians, book sellers and conference organizers.