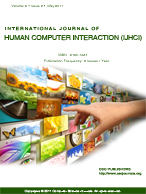 International Journal of Recent Trends in Human Computer Interaction (IJHCI)
Published -
Bi-Monthly
| Established -
2010
| Year of Publication -
2023
SUBMISSION
January 31, 2023

NOTIFICATION
February 28, 2023

PUBLICATION
March 31, 2023

VIDEO PRESENTATIONS
Visit Video Section to see author video presentations on their publications.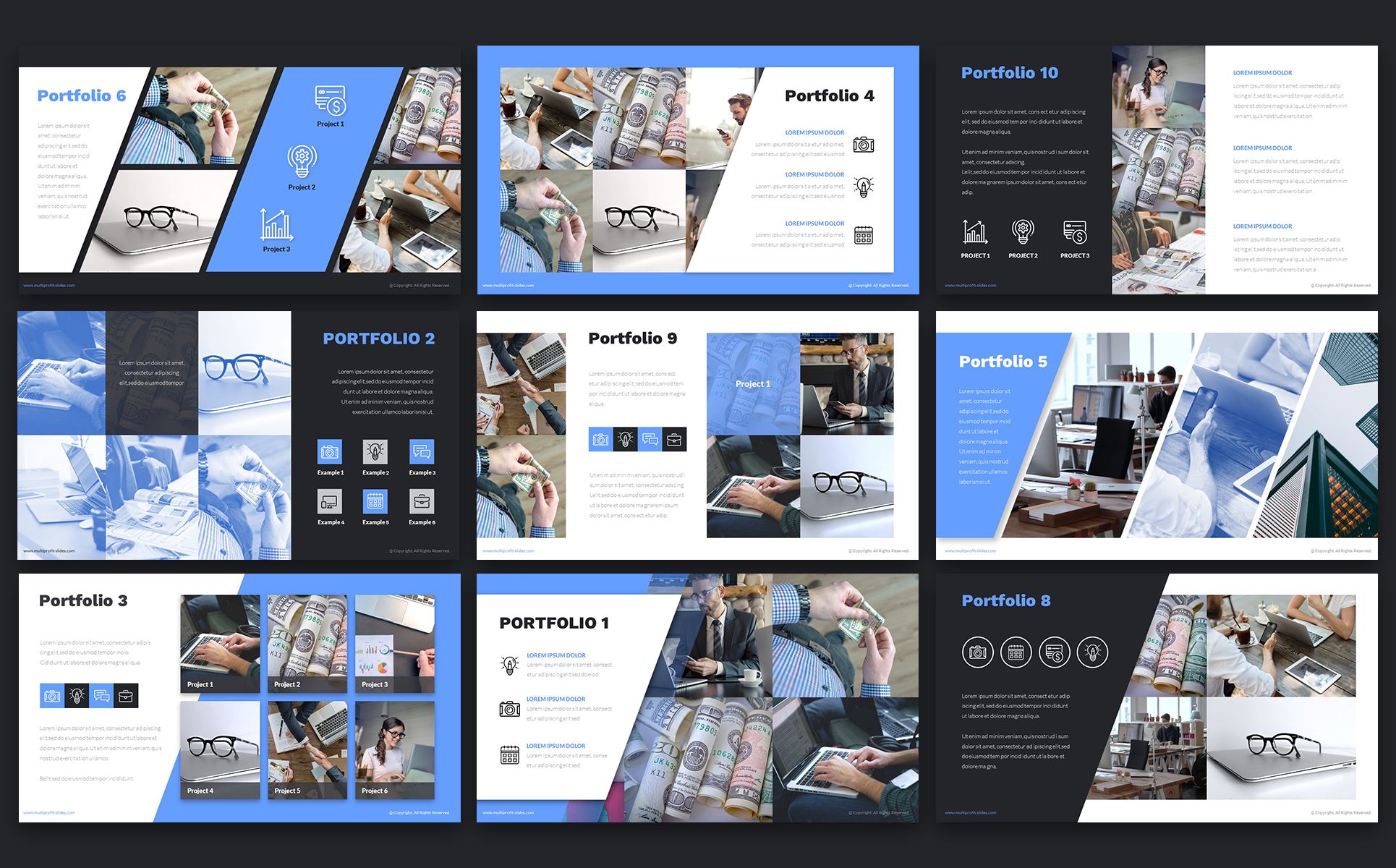 International Journal of Recent Trends in Human Computer Interaction (IJHCI)
ISSN - 2180-1347
https://www.cscjournals.org/journals/IJHCI/description.php


IMPORTANT DATES
Paper Submission - January 31, 2023
Author Notification - February 28, 2023
Issue Publication - March 31, 2023


• ISSUES ARCHIVE
https://www.cscjournals.org/journals/IJHCI/issues-archive.php


• FORTHCOMING ARTICLES
https://www.cscjournals.org/library/forthcoming-articles.php


• PUBLICATIONS BY COUNTRIES, UNIVERSITIES, INSTITUTES & RESEARCH CENTERS
https://www.cscjournals.org/library/publicationplatforms.php


• VIDEO PRESENTATIONS
Video presentations of editors and authors.
https://www.cscjournals.org/authors/videos.php


• OPEN ACCESS LIBRARY
Journals - Bio science, Applied Sciences, Biometrics, Math, Marketing, Computer & Network Security.
https://www.cscjournals.org/library/byjournal.php


ABOUT IJHCI
The International Journal Recent Trends in Human Computer Interaction (IJHCI), previously known as International Journal of Human Computer Interaction, publishes original research over the whole spectrum of work relevant to the ergonomics and practice of innovative and interactive systems. The journal is an open access and peer review publication and is inherently interdisciplinary, covering research in computing, artificial intelligence, psychology, linguistics, communication, design, engineering, and social organization, which is relevant to the design, analysis, evaluation and application of human computer interactive systems.

IJHCI addresses the cognitive, social, health, ergonomic and other aspects of interactive computing including agent-based computing, computer supported cooperative work, graphic interaction, human-computer interaction theory, intelligent user interfaces, multimodal interaction and natural language interaction. IJHCI emphasizes the human element in relation to the systems in which humans function, operate, network, and communicate, including software, hardware, and their various contexts of use.

The journal targets ergonomists, socialists, academics, research communities, individuals and organizational groups and provides a platform to exchange their ideas, learn from practical applications and make new researches in the field of human computer interaction.
EDITORIAL BOARD MEMBERS
- Dr. Vasileios S. Zeimpekis - University of the Aegean (Greece )
- Dr. Belinda Lange - University of Southern California (United States of America)
- Assistant Professor Shih-Ching Yeh - National Central University (Taiwan)

Join IJHCI Editorial Board >>
LIST OF TOPICS



Agent models Co-ordination and communication


Computer Mediated Communication

Computer Supported Cooperative Work

Design and Evaluation of Innovative Interactive Sy

Empirical Studies of User Behaviour


Human language Technologies and Machine Learning i

Human-Computer Interaction Theory

Innovative Interaction Techniques

Intelligent Tutoring, Coaching and Debugging Syste

Intelligent user Interfaces

Interaction in Mobile and Embedded Systems

Interactive Decision Support Systems

Interface Design and Evaluation Methodologies

Knowledge Acquisition, Discovery, Modeling and Man

Mixed and Augmented Reality


Natural language interaction

Peer to Peer Communication Between Intelligent Sys



User Interface Prototyping for Interactive Systems



PAPER SUBMISSION DETAILS
In order to submit the paper, you need to register as author and then submit the paper through Author Dashboard. It is also important to ensure that the manuscript must be formatted as per IJHCI Manuscript Preparation Guidelines. For further information, please refer to the following information.
IJHCI Submission Guidelines - https://www.cscjournals.org/journals/IJHCI/submission-guidelines.php

Register as Author - https://www.cscjournals.org/sm/au/step1.php
Register Your Special Issue - https://www.cscjournals.org/sm/si/step1.php

Please do not hesitate to contact us at cscpress@cscjournals.org if you require more information prior to submission. Our editors and support team are committed to provide quick response and support from initial submission to final publication with qualitative post-publication services.
Sincerely
Editorial Board Members
International Journal of Recent Trends in Human Computer Interaction (IJHCI)